Actress, Cancer Advocate S. Epatha Merkerson to Host "Partnerships in Hope" Dinner, Feb. 24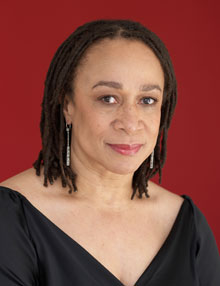 New York, NY, January 10, 2011—Three health care luminaries dedicated to supporting people affected by cancer will be honored at CancerCare's annual "Partnerships in Hope" awards dinner, to be held on Thursday, February 24 at Gotham Hall in New York City.
Celebrated actress and longtime CancerCare advocate S. Epatha Merkerson will host this year's dinner. Merkerson is best known for her role as NYPD Lieutenant Anita Van Buren on the long-running NBC drama series, "Law & Order." (Merkerson's character faced a cancer diagnosis in the drama's final season, which aired last year.) Merkerson received a Golden Globe, Emmy and Image Award for her turn in the television movie "Lackwanna Blues," and is also a two-time Tony Award nominee.
CancerCare's "Partnerships in Hope" dinner, now in its 28th year, will honor:
The Hirshberg Foundation for Pancreatic Cancer Research, which generously supports CancerCare's financial assistance program for pancreatic cancer patients and their families;
Eli Lilly and Company, a long-time supporter of CancerCare's free counseling and education programs, especially for people diagnosed with lung, breast, and pancreatic cancers; and
Morphotek, Inc., for its support of CancerCare's educational programs for coping with a cancer diagnosis.
"This year's honorees exemplify CancerCare's mission of providing help and hope to people coping with cancer and their families," said CancerCare Chief Executive Officer Helen H. Miller. "We are grateful for their continued support and dedication."
The evening will also feature CancerCare client William R. Reader, of New York City, who will take to the podium to share his personal story of caregiving for his life partner, Lester Bowman, who was diagnosed with pancreatic cancer and passed away in 2009 from the disease.
For more than 66 years, CancerCare has provided free, professional support services to anyone affected by cancer: people with cancer, caregivers, children, loved ones, and the bereaved. CancerCare programs—including counseling and support groups, education, financial assistance and practical help—are provided by professional oncology social workers and are completely free of charge.
For more information about the Partnerships in Hope Awards dinner, visit www.cancercare.org/awardsdinner or contact Solonje E. Burnett-Loucas at 212-712-6165; or email sburnett@cancercare.org.