Monthly Staff Feature: Financial Assistance Unit
At CancerCare, our people are our most valuable resource. It is thanks to their dedication, compassion, and expertise that we are able to provide help and hope to thousands of clients across the country.
CancerCare's free programs and services are made possible by a variety of client-facing and behind-the-scenes teams. Beginning this month, we will be featuring staff members from across the organization to recognize their important contributions to CancerCare. It takes a village!
For our first month, we are proud to showcase our Financial Assistance Unit (FAU) team. The FAU team processes thousands of financial assistance applications and disbursements each year, working with social workers, clients and other navigators to ensure paperwork is completed correctly. Through the FAU team, CancerCare helps eligible clients cover cancer-related transportation, child care, home care and other expenses.
---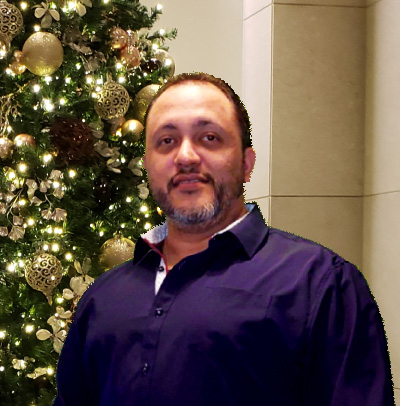 Name
: Jorge R.
Title
: Financial Specialist
Team
: Financial Assistance Unit
Time with CancerCare
: 11 years
What do you do at CancerCare?
I have a dual role at CancerCare, as a financial specialist and as a case manager. For the financial assistance department, I enter and process financial applications and answer calls on the check status line. As a case manager, I provide clients with assistance in addressing different barriers that they are dealing with as a result of their cancer diagnosis. "Barriers" is an intentionally broad term and depends on what each individual client needs. For some, it means finding additional support resources like peer groups. For others, it could mean teaching them about language translation options to help them communicate with their health care team.
What is your favorite thing about your job
I would have to say that working in a supportive environment makes a huge difference. To know that you are treated well and valued by not only your supervisor, but by your coworkers, is priceless. It makes us all work harder to achieve more for our clients.
How has working at CancerCare affected or changed you?
For those who aren't very familiar with cancer, they can assume that hearing the word cancer means you've been given a death sentence. Working at CancerCare, I've learned this is not always the case. We have the ability as individuals to choose how we are going to react to dealing with cancer. Some will beat it and some won't, but it's how we deal with the experience that can affect our quality of life. At CancerCare, we do our best to meet people where they are and offer the most help we can to improve their lives today.
New Comment