CancerCare and Sephora Partner To Provide Brave Beauty Kits By Mail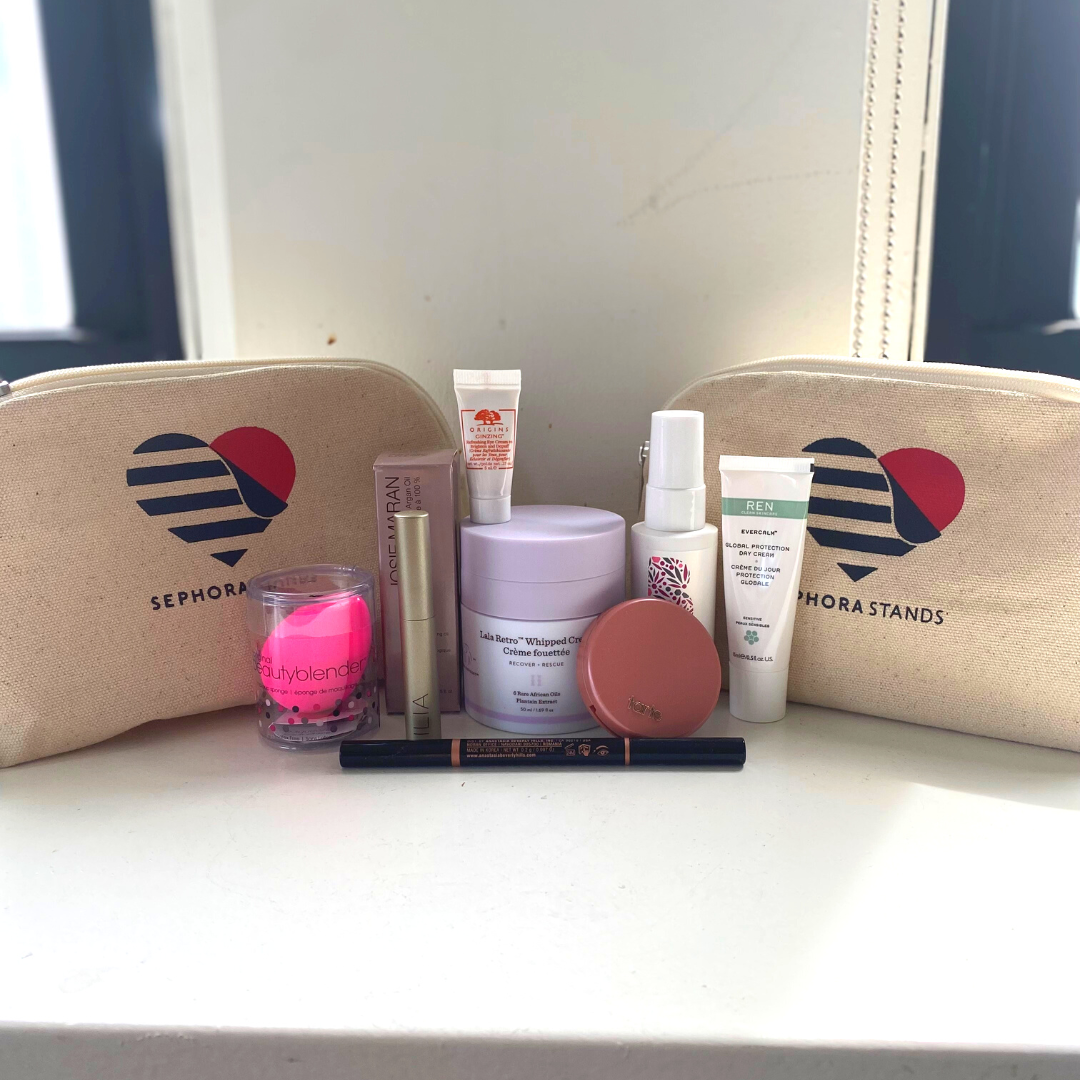 In May, CancerCare's Women's Cancers Program and Sephora partnered to provide individuals impacted by cancer in the tri-state area with cosmetic bags filled with items from Sephora, including skin care and makeup products. Any person, age 18 and up, living in the tri-state area, who identifies as a woman and is affected by cancer, whether as a patient, caregiver or coping with the loss of a loved one, was able to register for the program.
This initiative, led by CancerCare staff members, Lauren Chatalian, LCSW, Director of Advocacy, and Sam Fortune, LMSW, oncology social worker, and with the help of our Facilities team, delivered 113 packages to individuals who signed up. "While clients are managing so much – emotional, physical and practical concerns – we want to be able to offer programs that could assist in alleviating these stressors," shared Lauren.
The feedback from CancerCare clients after they received the Brave Beauty kits highlighted the importance of this program. One client noted that "it touches an area of well-being that can get ignored at a time when we probably need it most." Caregivers who participated also shared that "it was nice to be thought of" and that "as a solo caregiver, it was nice to receive something for me."
While CancerCare has participated with Sephora in the past to provide in-person Brave Beauty classes, the ability to mail cosmetic kits has served as another opportunity to reach more individuals affected by cancer during the pandemic.
With over 90 percent of survey participants agreeing that "buying skin care items and makeup can be a financial burden" and that participating in the program provided them with some relief, clients' feedback underscored the significance of the Brave Beauty program. As one client shared, "having cancer drains you physically and mentally. This care package gives renewed energy and lets you know that you are not alone going through this illness and that other people care."
If interested in signing up for a future Brave Beauty kit or to learn more about this program, please call CancerCare's Hopeline at 800‑813‑HOPE (4673). Sephora also offers free video tutorials online for anyone affected by cancer.
New Comment