CancerCare Hosts Sephora Brave Beauty Class for Confidence to Support Women Living With Cancer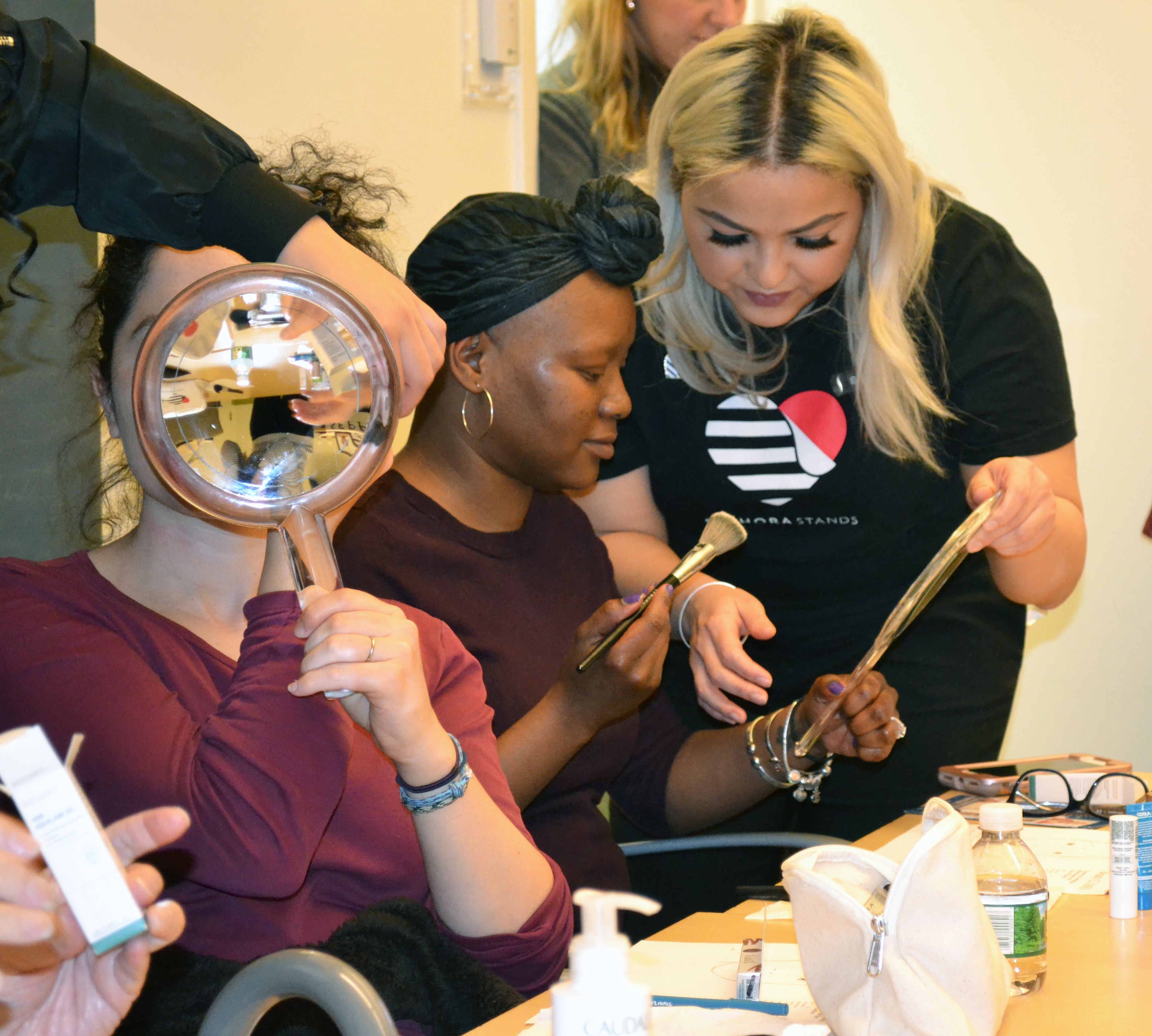 In honor of World Cancer Day, CancerCare hosted four makeup artists from Sephora's 34th Street store at our national office on Wednesday, February 6 for a hands-on Brave Beauty in the Face of Cancer Class for Confidence. These free classes, which are usually offered in Sephora stores, help people living with cancer discover techniques and products that address the visible effects of cancer treatments from specially-trained makeup artists.
Nine CancerCare clients participated in the free workshop which taught makeup application with clean products during and post treatment. The Sephora team was sure to answer questions and involve the women throughout the class; creating a positive and upbeat environment. Each client went home with a makeup bag filled with sample products and some new tips and tricks.
"This is the most fun I've had in a long time," one client shared at the end of the class. "Getting out of the house to do something unique like this was the distraction I needed."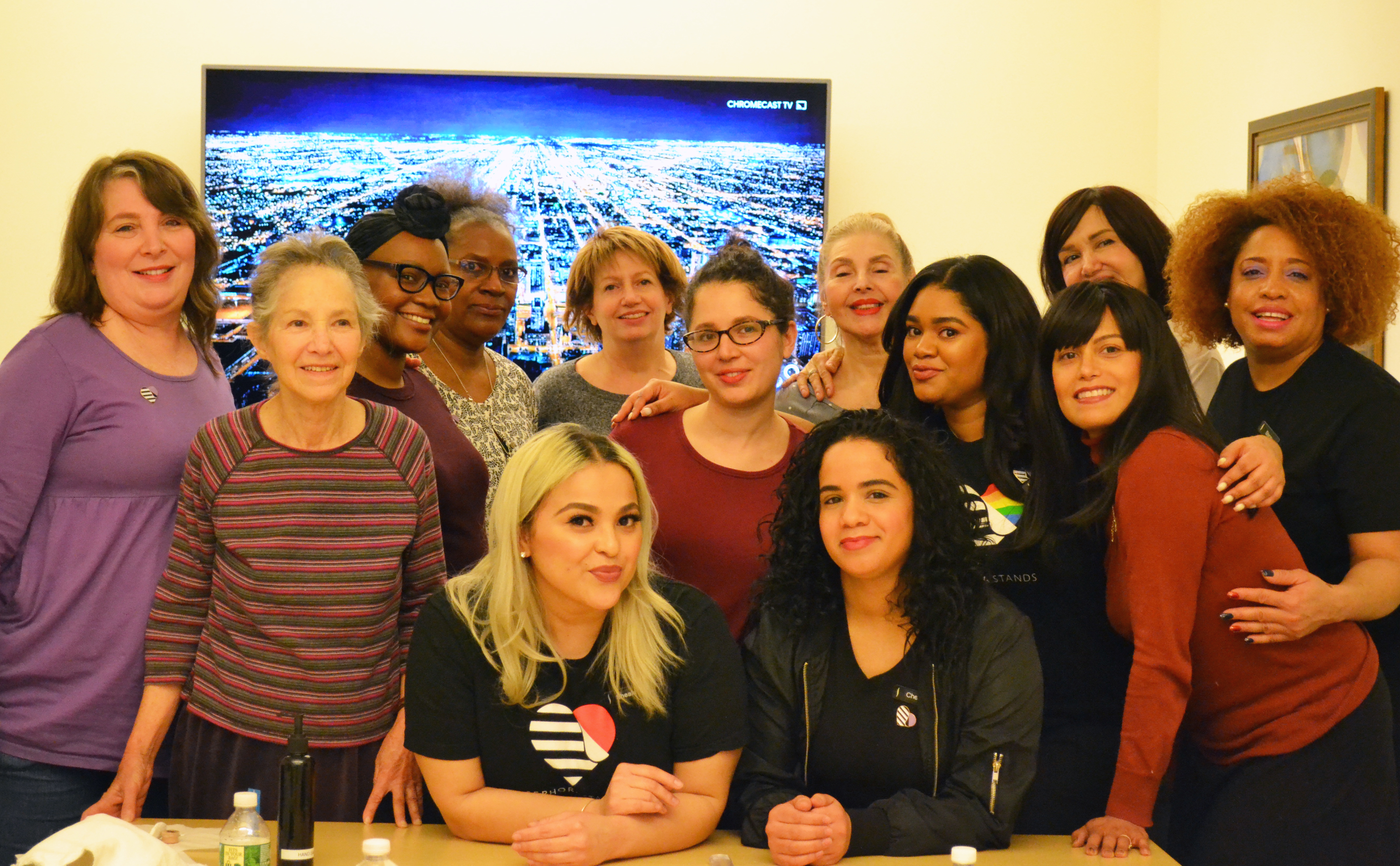 "The Sephora Brave Beauty classes are special for so many reasons," said Maryrose Mongelli, LMSW CancerCare's Women's Cancers Program Coordinator. "It's all about making these women feel good and confident about themselves, throughout their difficult journey."
"Teaching this class is so rewarding," said makeup artist Sheala. "We're all so beautiful on the inside, and makeup is sometimes just a fun way to enhance that inner beauty!"
Learn more about Sephora's Brave Beauty in the Face of Cancer Classes for Confidence and find a class at a store near you. You can also watch Sephora's Brave Beauty YouTube tutorials here.
New Comment