CancerCare and Sephora Partner to Bring Brave Beauty Classes to Clients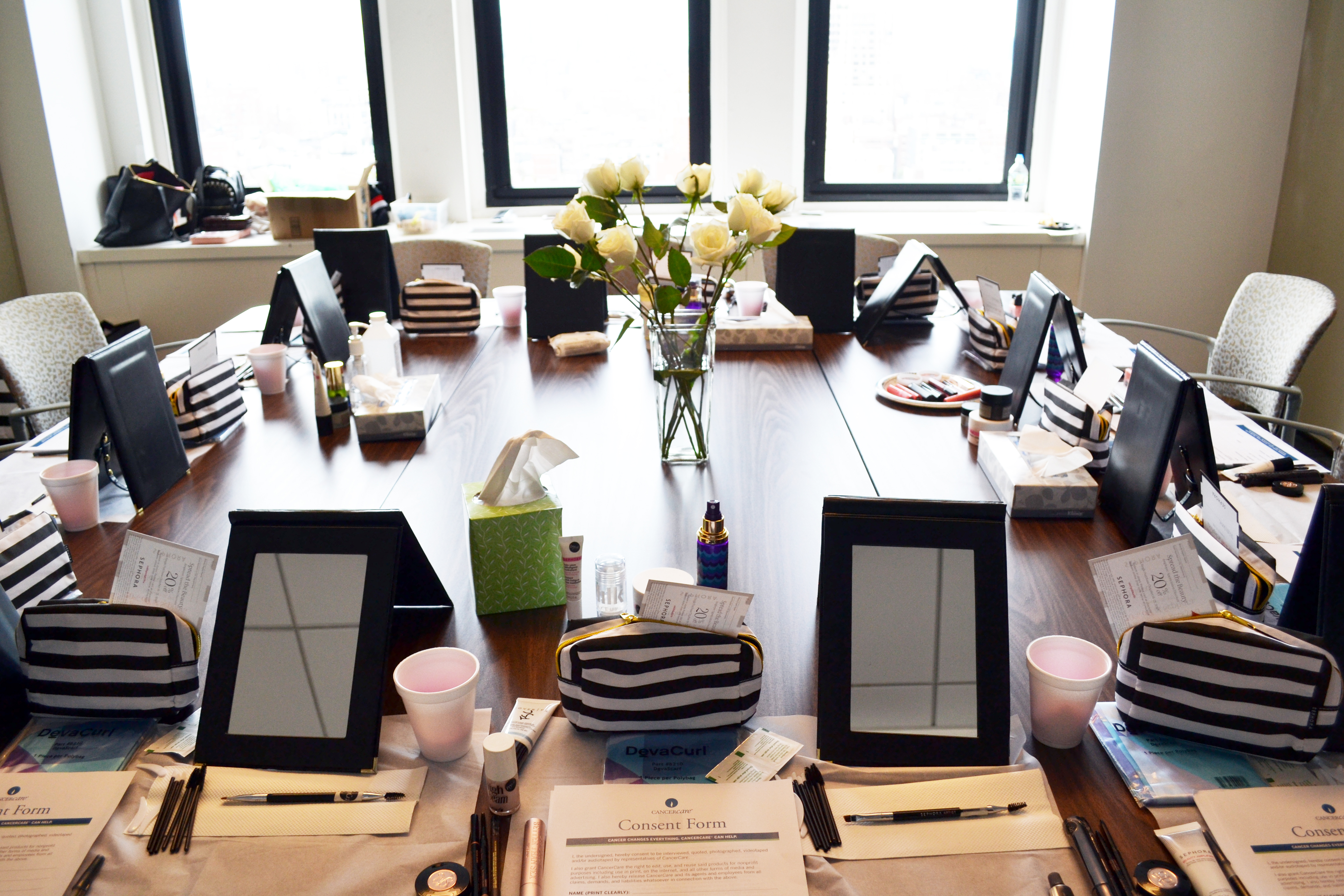 On a crisp October afternoon, ten CancerCare clients gathered at our Manhattan office to take part in a Sephora Brave Beauty in the Face of Cancer class. These free classes, which are usually offered in Sephora stores, give individuals impacted by cancer the opportunity to receive tailored skin care and makeup tips from Sephora's specially-trained makeup artists.
For women in cancer treatment, the value of a beauty tutorial is more than skin deep; it helps restore a sense of confidence and normalcy. "I had radiation this morning, but I still wanted to come here," said one participant, Yvette, who is living with breast cancer. "I'm still vain, even though things have changed."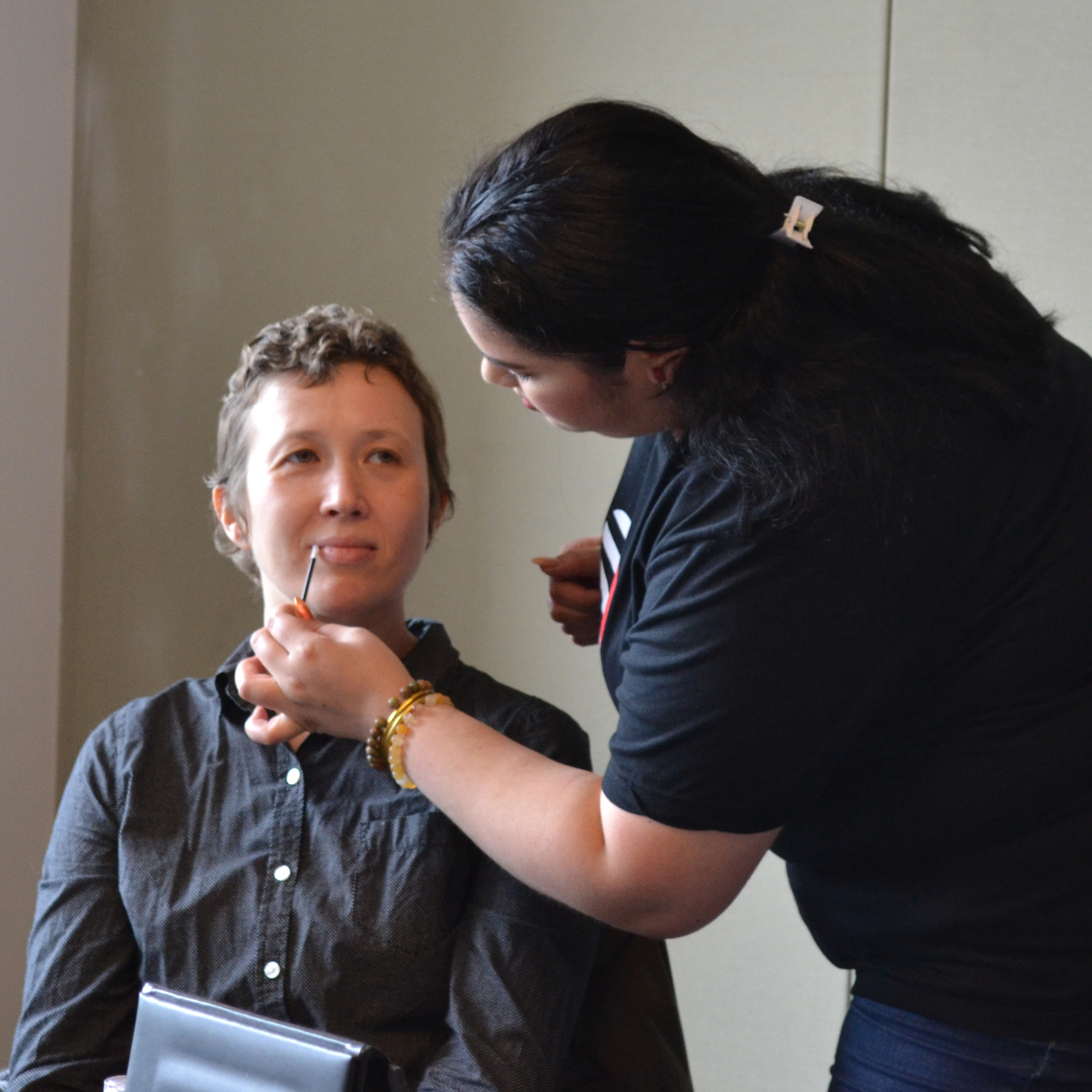 The event kicked off with introductions, with each woman sharing why she was excited about the experience. A few participants said they had previously signed up for a makeover at Sephora, but had to miss out due to treatment schedules or side effects. One woman said that she was excited to learn makeup tips from professionals, since chemotherapy had changed her complexion. Another shared that she was looking forward to the class because her birthday was coming up soon, and she wanted to feel like herself again.
"Cancer treatment can greatly impact a woman's self-esteem and body image, and sometimes these very valid concerns aren't directly addressed," said Stacy Lewis, ACHP-SW, LMSW, women's cancers program coordinator at CancerCare. "What I love about the Sephora Brave Beauty classes is the way that it addresses these concerns in a supportive, personalized way- it lets women know that treatment may bring changes, but there are products and skills we can utilize to help ease some of those concerns and hopefully promote more positive self-esteem."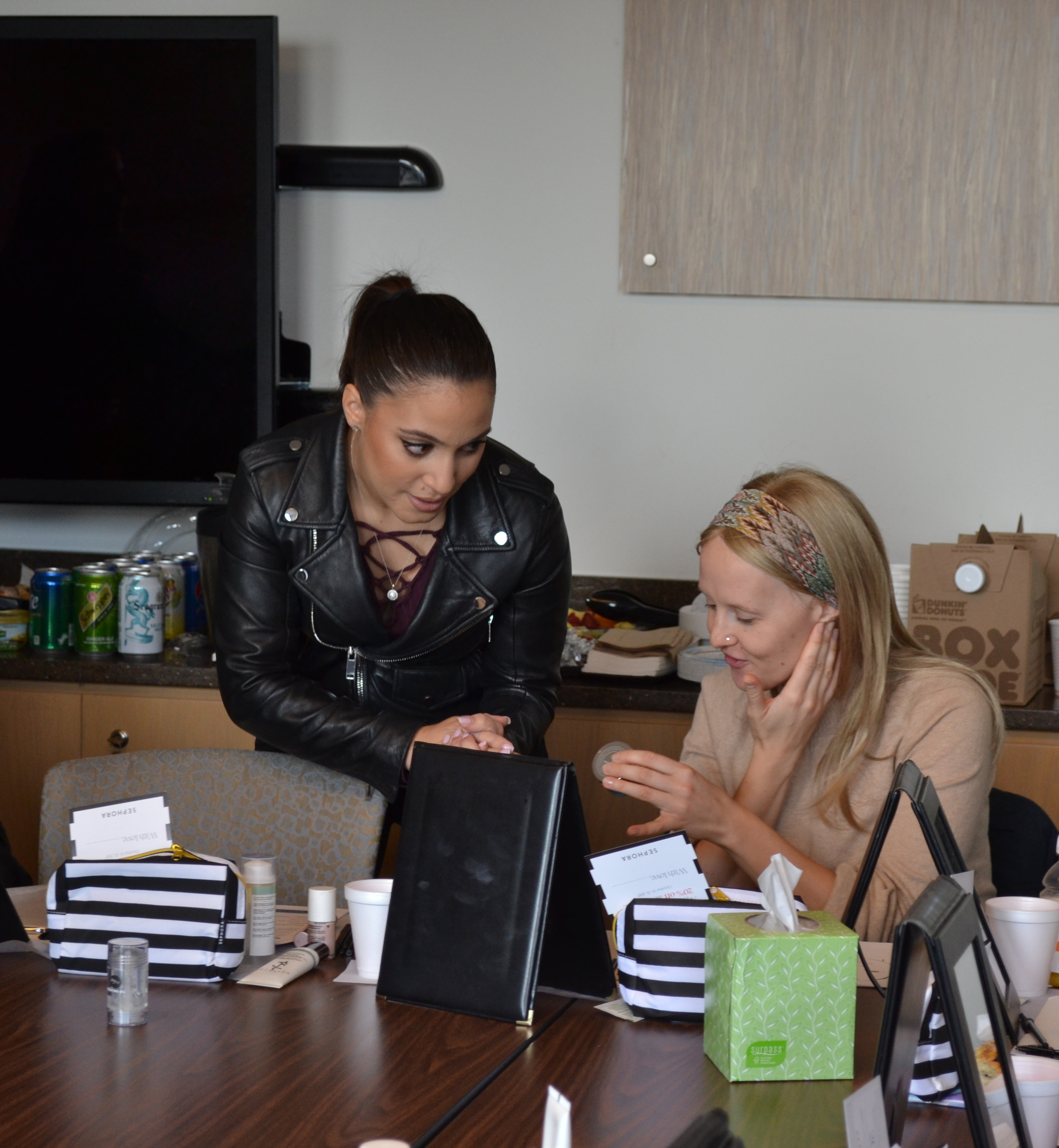 The Brave Beauty class at CancerCare focused on achieving clean, glowy skin, with particular emphasis on the importance of moisturizing and skin protection. Significant time was devoted to teaching the art of drawing natural-looking brows. A team of Sephora makeup artists was on hand to assist with makeup application, answer questions and keep the energy upbeat and fun.
"The thing I liked most was the laughter," said Beverly, one of the participants. "It was good to meet other people who are going through this."
At the end of the 90-minute class, the women took home makeup bags filled with deluxe samples, silk hair wraps, and lists of ingredients to avoid. Most also said that they left with a mood boost.
"When I was diagnosed, I stopped everything" said Elena, another attendee. "This class brushed up my morale and my confidence. I feel so happy."
Learn more about Sephora's Brave Beauty in the Face of Cancer classes, and find a class at a store near you. Brave Beauty classes are offered slightly less frequently during the holiday season, due to heavy store traffic, but will resume full-force in January 2018.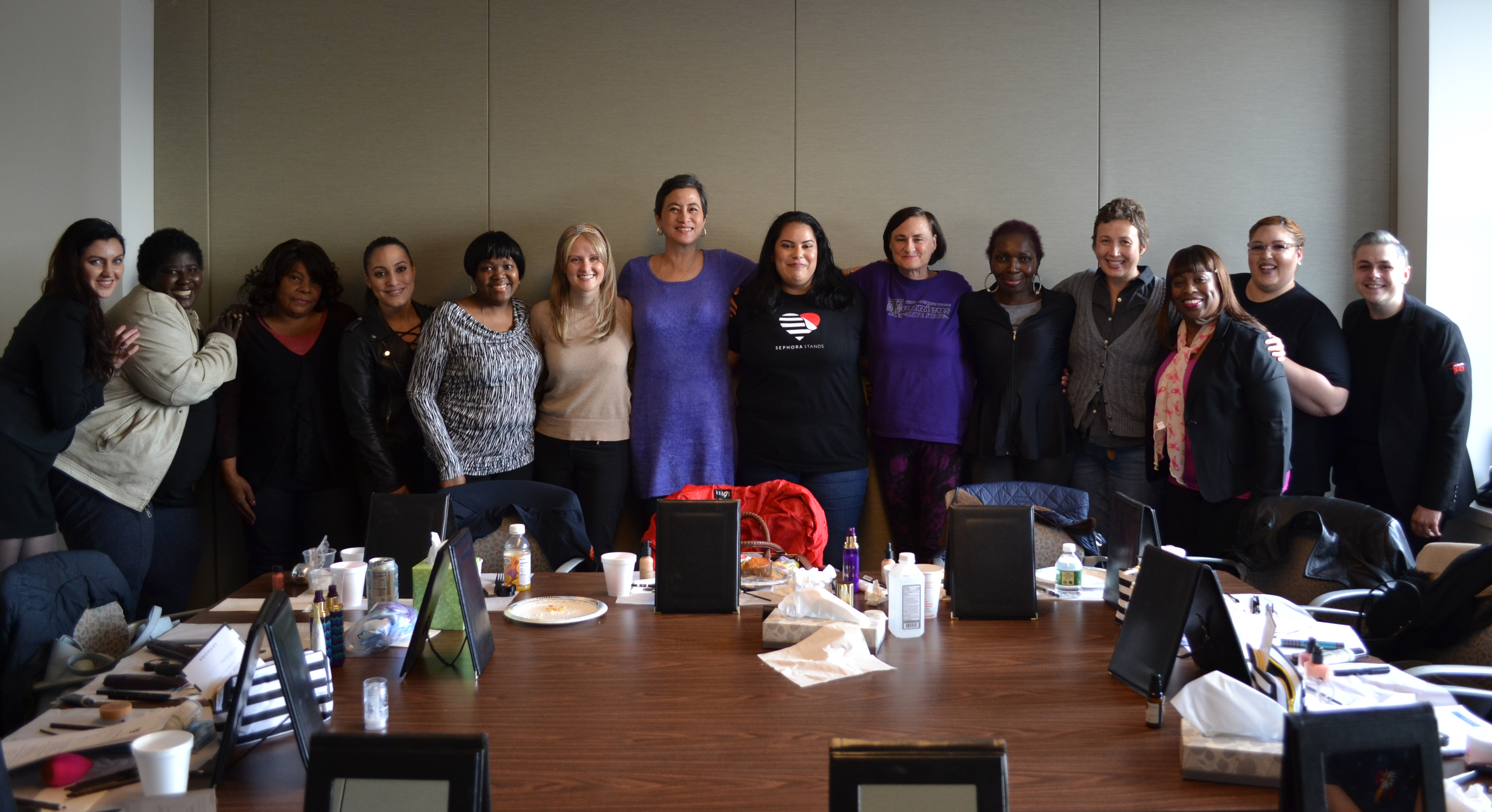 Comments
Suzanne Vining said on Thursday, April 05 2018
Hello Brave Beauty!
Reply
New Comment