CancerCare Celebrates Hope and Healing at the 11th Annual Healing Hearts Family Bereavement Camp
CancerCare celebrates 75 Years of Help and Hope! This is part V of our "If it matters to you, it matters to us" blog series that aims to exemplify CancerCare's commitment to serve people with cancer and to celebrate a legacy of comprehensive care for people living with cancer.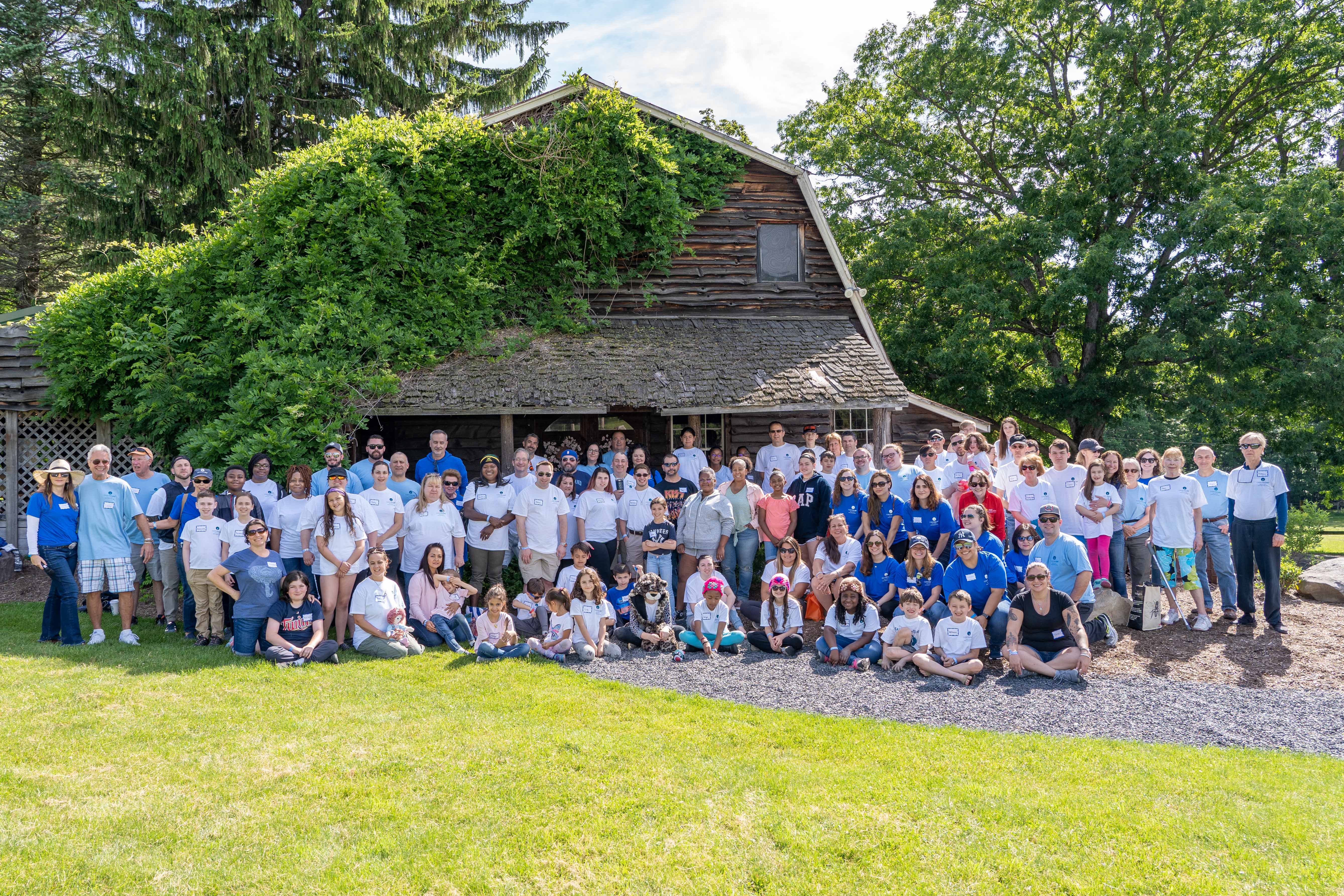 On the second weekend of June, CancerCare hosted the 11th annual Healing Hearts Family Bereavement Camp, a free retreat for families and children coping with the loss of a loved one to cancer. For this year's butterfly themed camp, 27 families spent the weekend at Memorytown USA in Mount Pocono, Pennsylvania. Families came to the camp from the tri-state area, as well as Virginia, Pennsylvania and Texas.
The weekend started off Friday evening with a hula hoop icebreaker that included all of the adults and children. Families also enjoyed making s'mores around a campfire, hay rides and dancing.
Saturday began with the families coloring butterfly themed mandalas expressing memories together. Following the coloring activity, families made collages in the shape of butterflies, with photos and trinkets of their loved ones, which were displayed throughout the weekend.
The adults were separated into four support groups, which were moderated by CancerCare social workers while the children and the teens were assigned sign into age appropriate groups. CancerCare social worker Sarah Kelly read the book "Elmer and Butterfly" by David McKee to the younger children and also taught them an interpretative dance to the song "Fly, Butterfly, Fly." The teens wrote lyrics to a song entitled "Wings" with the help of music professionals, Meaghan Farrell of Nashville, and Andy McNamara from New York City.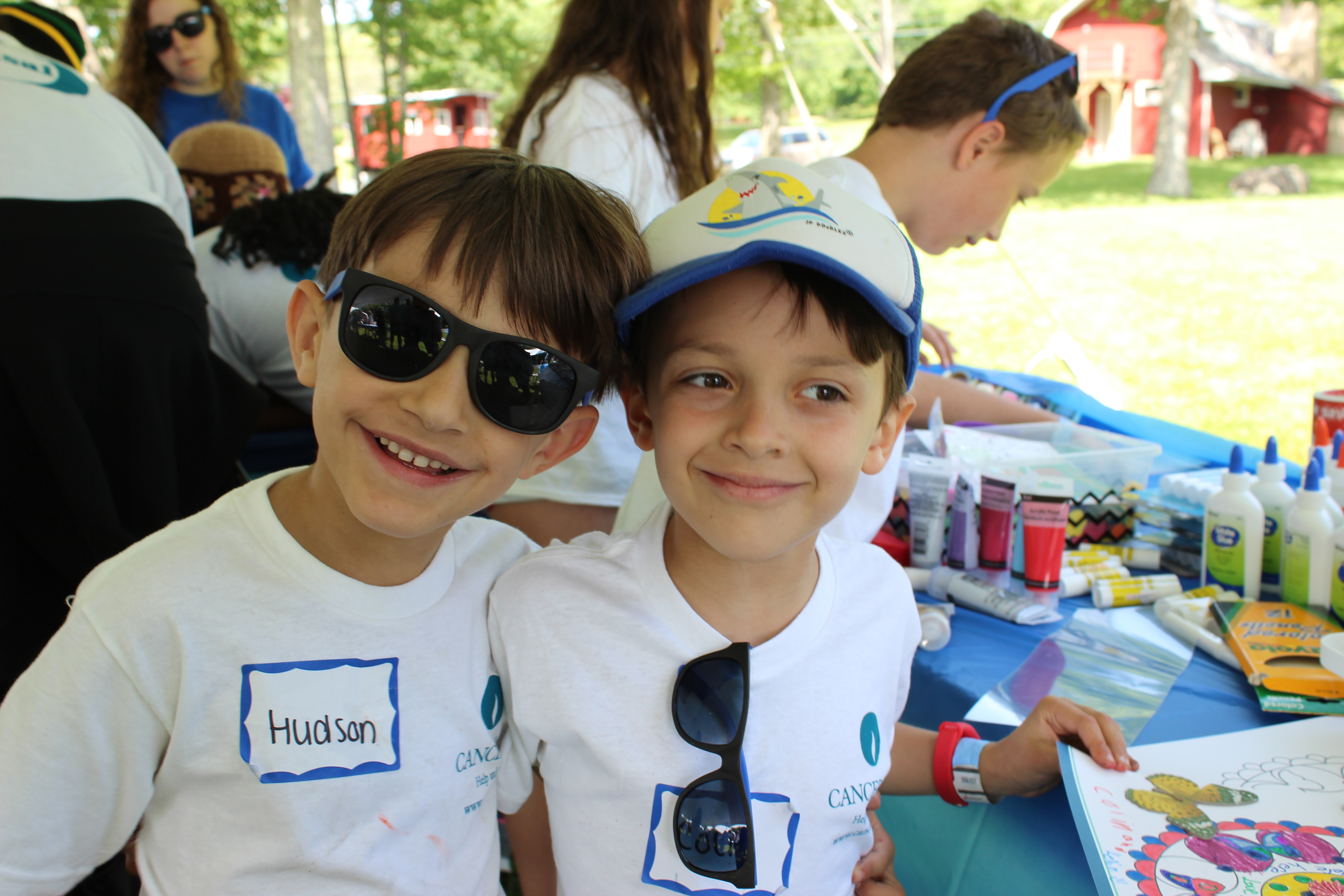 After lunch, the families enjoyed participating in activities including volleyball, fishing, arts and crafts, paddle boats and horseback riding.
One of the most powerful moments of the weekend was the memorial service, which took place Saturday evening. The families lit candles, recited poems and heard the names of their loved ones read aloud. During the service, the teens sang the song they had composed and the children performed their interpretative dance. "The memorial service is an essential and incredibly meaningful part of the camp. Families honor and remember their loved one through words, music and dance connecting them not only to those they lost, but to each other and the new friends they have made here," said Sarah Kelly.
After the memorial service and dinner, the families were invited to sing karaoke, hosted by Mike Morrone, the New Jersey Board of Managers Vice President, and dance with music by DJ Ang.
As the families prepared to depart on Sunday morning, the focus of the camp shifted towards how to take this space of resilience and belonging into everyday life. Adults attended a resilience panel, featuring talks by CancerCare clients and other individuals who experienced the loss of a parent, or a spouse, and found ways to cope over time. This powerful panel reassures the "sole" parent that their children can experience success and meaningful lives. Children and teens built and decorated butterfly kites. They later enjoyed flying the memory kites in the breezy sky. The adults were then given an opportunity to attend a second support group, which allowed for further bonding over their shared feelings of loss and discussions of where to find hope.
The weekend concluded with a closing ceremony. During the ceremony, each person noted something t they gained from the weekend. The ceremony ended with the release of painted lady butterflies into the clear blue skies, a beautiful and vibrant testimony to resilience and hope.
Shortly after the camp came to a close, one parent shared: "The CancerCare staff is genuine in their efforts to make this camp a supportive and positive outlet for families of cancer loss." Another parent shared, "It was healing to meet and share with others going through similar loss. No one judges anyone, as we are all in similar situations. The camp also helps my family remember our loved one in a special way."
Like all of CancerCare's services, the Healing Hearts Family Bereavement Camp is made available to families completely free of charge. That's why we need your help. Please help us continue to provide this unique opportunity to all who would like to attend by making a contribution. You can also contact Kathy Nugent at 201-301-6809 or knugent@cancercare.org should you wish to make a charitable contribution.
If you would like to attend the 2020 Healing Hearts Family Bereavement Camp, please contact Claire Grainger at 201-301-6811 or cgrainger@cancercare.org.
Many thanks to those who helped make this weekend possible:
AbbVie
Bristol-Myers Squibb
Eisai
Giving Doll Foundation
Light One Little Candle
Mt. Airy Lodge
New Comment