CancerCare's 9th Annual Fairfield Walk/Run for Hope Raises Nearly $75,000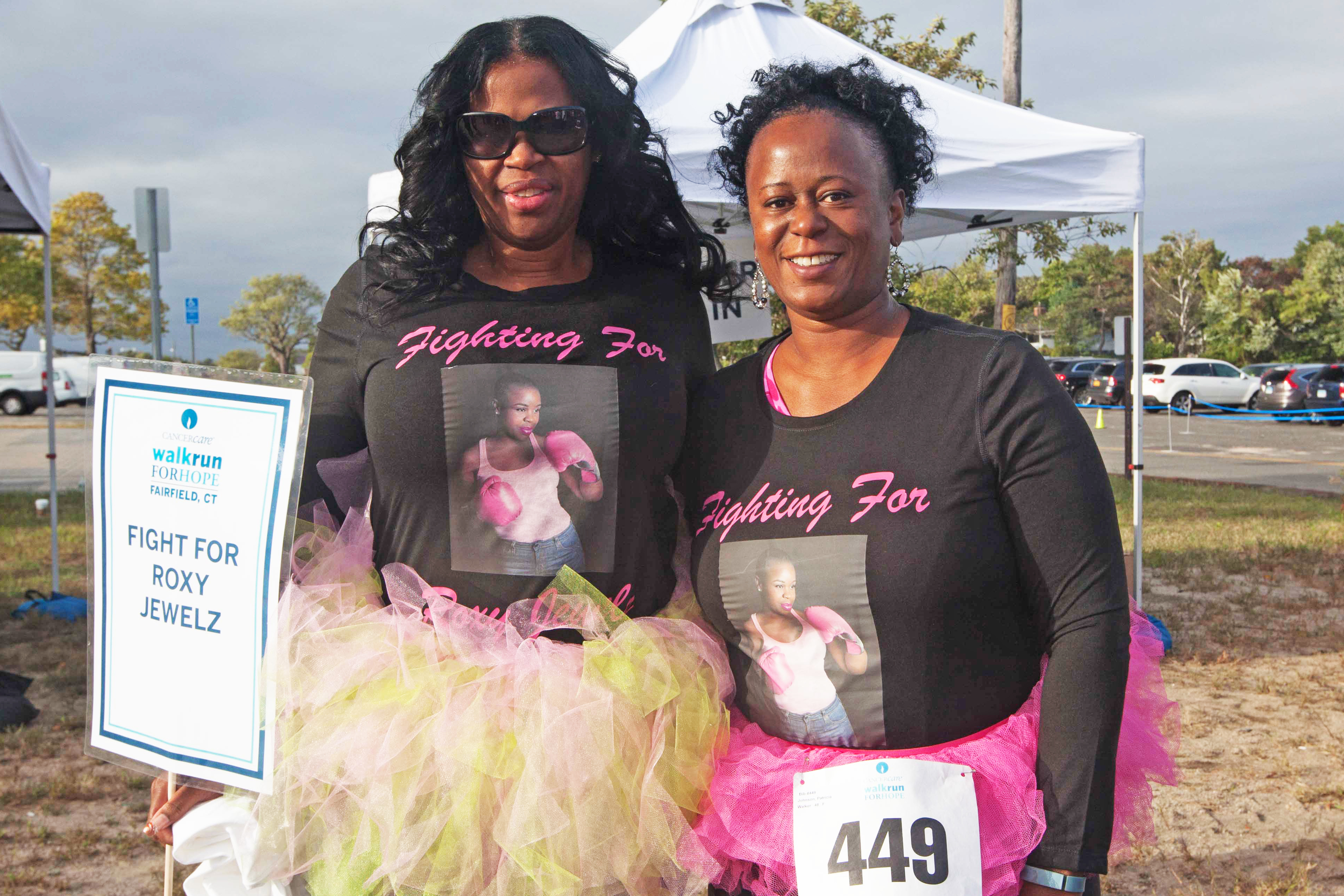 With hundreds of people gathered at Jennings Beach in Connecticut on a chilly but beautiful fall morning, CancerCare kicked off its 9th Annual Fairfield Walk/Run for Hope to raise vital funds for our programs and services for those affected by cancer. The October 4th event brought together members of the Fairfield community and beyond to honor loved-ones and celebrate survivors. Our dedicated supporters raised nearly $75,000 in a heartwarming show of support for the people CancerCare serves today and those who will need our services in the months and years ahead.
The event's keynote speaker, 18-year old Megan Watts, spoke about how CancerCare was there for her and her family after her mother was diagnosed with ovarian cancer.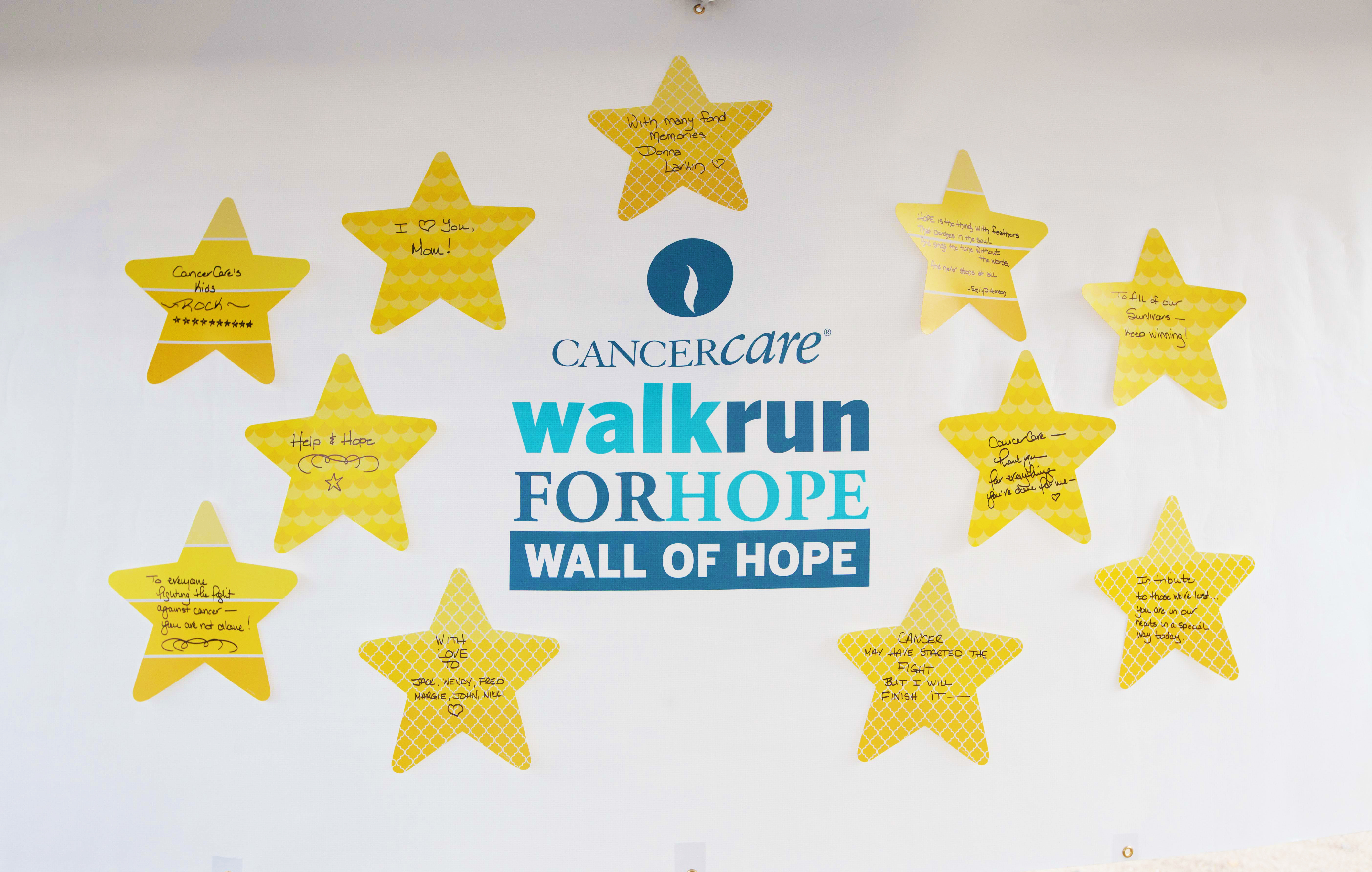 Megan's mother is the inspiration behind "I Hope You Dance," one of the event's strongest teams. Megan explained that following the news of her mom's illness, she found it difficult to process her feelings and her family's new dynamic. This is a common challenge for children and adolescents, which CancerCare addresses by providing a variety of support groups for children whose parents have cancer.
Megan went on to say that she treasures the memories shared with her mom at CancerCare's events and services. Her family was first introduced to CancerCare by attending our "Healing Through Arts and Crafts" support group at Norwalk Hospital. There she said she "could meet other children who also had a parent with cancer, which was invaluable. It helped me develop the coping skills I needed, while giving my parents a chance to talk with other couples dealing with cancer."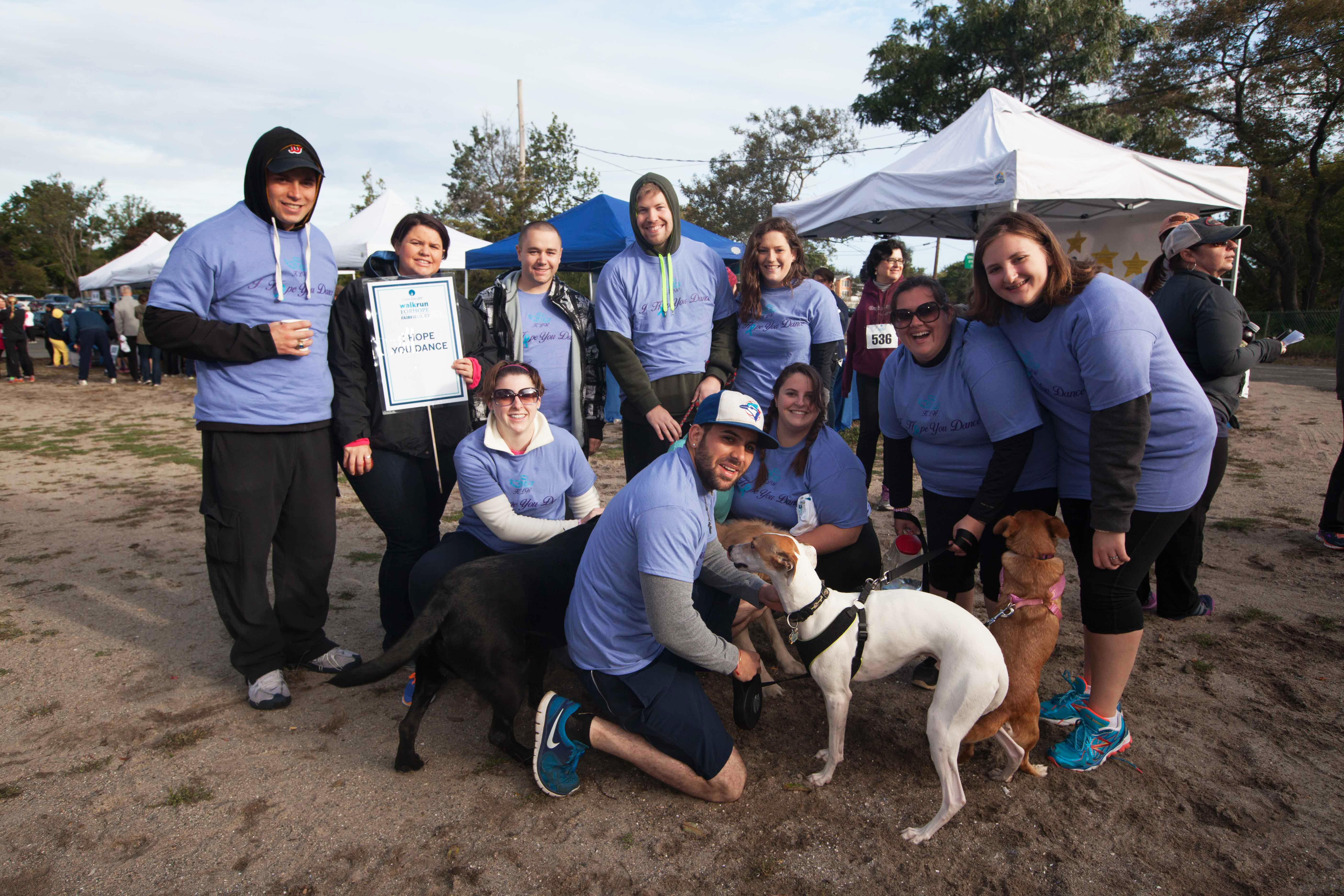 In the months ahead, Megan and her mom attended a special mother-daughter trip to New York City, enjoyed a photography session in Connecticut and participated in CancerCare's holiday events for clients. "These all served as opportunities to make great memories with my family in a supporting environment," she said. Megan's speech beautifully captured the spirit of CancerCare's services when she said, "the unique thing about CancerCare and why I think it helped and worked for my family was that it ultimately provided us with a community of other families, as well as supporting, caring professionals."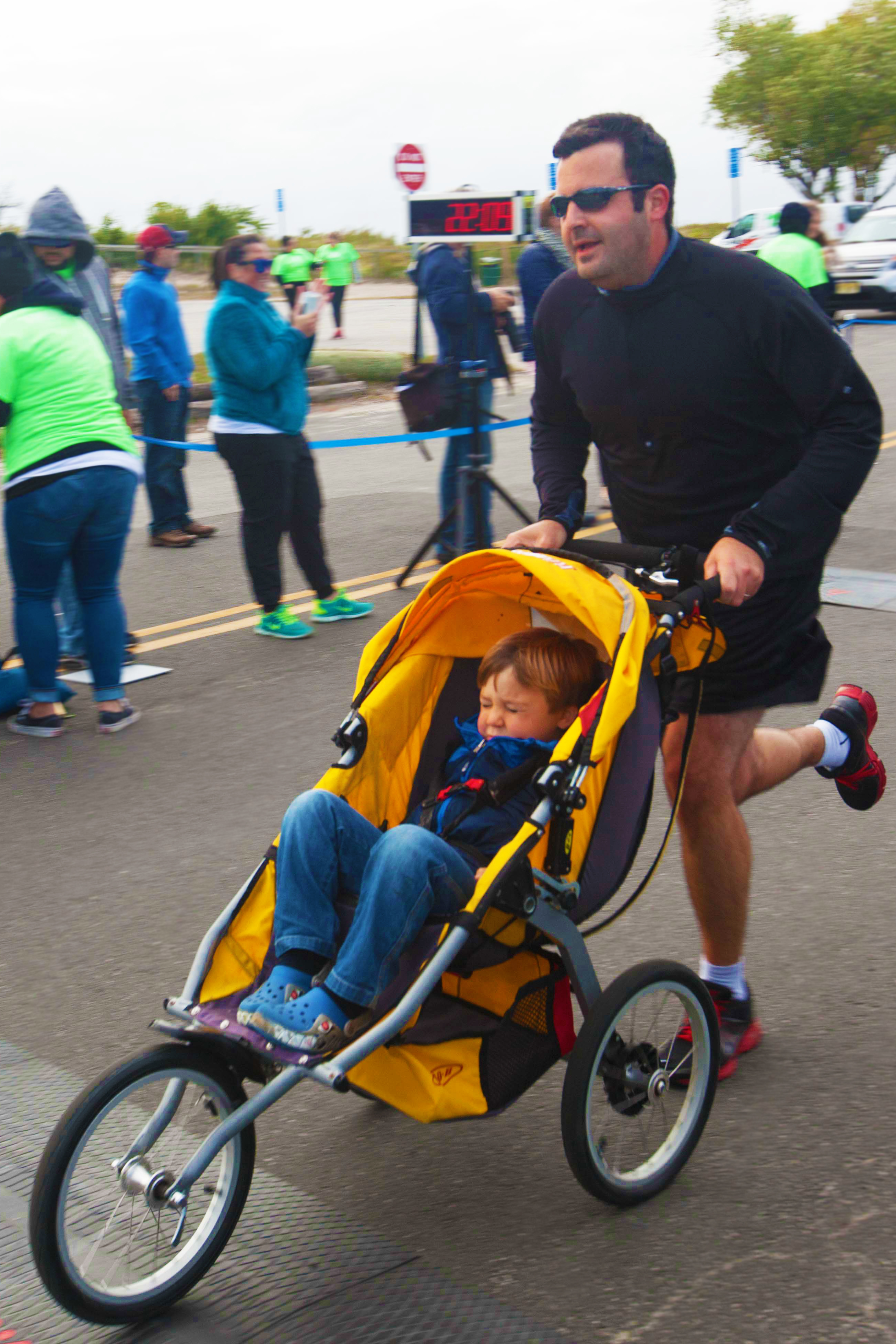 We want to thank everyone who supported the 2015 Fairfield Walk/Run for Hope! Congratulations and warmest thanks to David Pearlstone, Diane Pincus and Erin Hunt, the event's highest individual fundraisers, and the BOOZE HOUNDZ, the event's highest fundraising team. A warm thank you to our amazing co-chairs, Erin and James Hunt (who were also the spirit behind "Team Rosie") and the entire 2015 Fairfield Walk/Run Committee: Judi Cardello, Kristie Coneys Khul, Stefanie Dinneen, Stephanie Hall, David Pearlstone, Diane Pincus, Jan Schaefer, Donna Spano and Dian Vince. Thank you to Selectman Sheila Marmion, for joining us to show her support for CancerCare's mission.
Thank you to our generous sponsors: FleetFeet, Genentech, Teva Oncology, Fairfield Glass, TMK Sports & Entertainment, Media Sponsor: Serendipity and community Sponsors: AMR, Athleta, Giant Games of NY, Lamar, Poland Spring, Pure, Really Good Stuff, Source Coffeehouse, Village Bagels, Volunteer Square and Whole Foods.
New Comment