Looking Back on Case Management's First Year
In June 2020, CancerCare launched its newest service: a free telephone case management program to help clients overcome barriers to care. This program was designed in direct response to the needs of people living with cancer. During such an overwhelming time, it's easy to get "stuck" at certain points during the cancer experience, not knowing who to turn to for guidance. It has been especially useful for those managing with a cancer diagnosis while also coping with additional stress, safety concerns and other factors related to the coronavirus pandemic.
What is Case Management?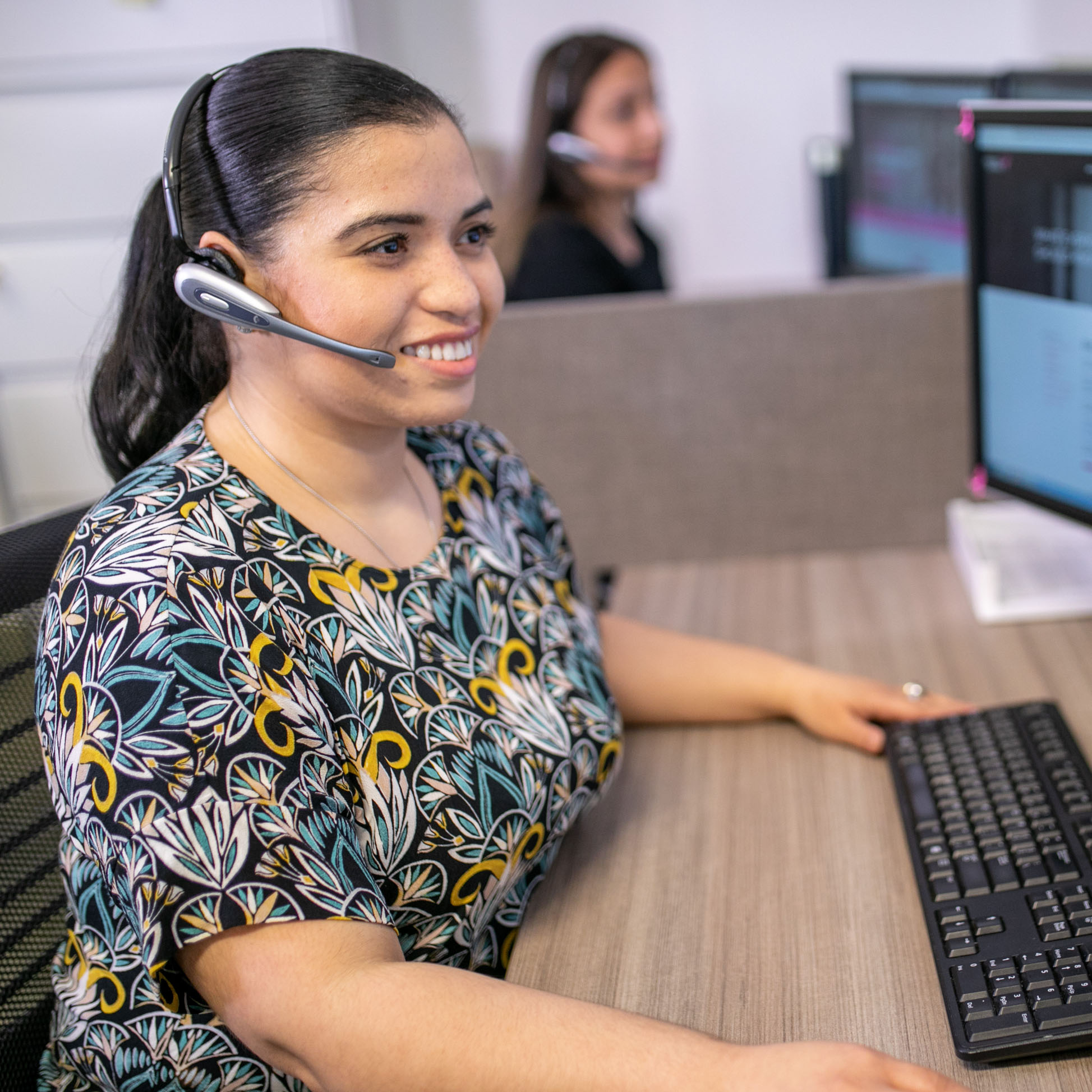 The term "case management" can mean different things depending on the setting. At CancerCare, our case management service takes a short-term, strengths-based approach. CancerCare case management can:

Provide cancer-focused guidance
Help you improve communication with your medical team and loved ones
Provide you with practical information about treatment
Provide you with resources in your community
Clients (whether patients, caregivers or loved ones) work with a case manager to assess their individual needs. We seek to empower clients as their own advocates so they can not only address their current concerns, but learn how to approach other obstacles using new tools and strategies. They may return for help overcoming additional barriers as needed, and the service is available in both English and Spanish.
"Case management allows CancerCare to assist in finding solutions to issues that may fall through the cracks," shared Marissa Fors, LCSW, OSW-C, C-ASWCM, CCM, Director of Specialized Programs. "Paying for parking at the hospital may seem small to some—but for many, it could mean the difference between going to treatment or putting food on the table."
---
Case Management in Action
Derrek*, diagnosed with lung cancer
Derrek's late-stage lung cancer diagnosis left him with severe fatigue and decreased mobility. He was struggling to cover expenses, and his support network was limited: Derrek's father had recently passed, his spouse worked long hours and their children lived far away.
Through case management, Derrek was connected to a service dog program to potentially be matched with a canine companion to help him navigate daily life more easily. His case manager also provided financial assistance referrals to cover costs and relieve stress related to money. Finally, Derrek was referred to support groups to connect with peers who could relate to his experience.
Maria*, diagnosed with kidney cancer
To treat her kidney cancer, Maria's treatment team suggested removing both kidneys—meaning lifelong dialysis. Dissatisfied with this option, she came to CancerCare to learn more about getting a second opinion, clinical trials and financial assistance. Maria had a strong family support network, but they were all overwhelmed by the health care system. These difficulties were also compounded by a lack of Spanish-language support.
During her case management sessions, Maria was able to practice speaking with her treatment team about her concerns. Her case manager also provided information about her right to a second opinion to ensure that she was comfortable with her care plan. Most importantly, Maria's case manager advocated for her to receive resources and information in her preferred language, relieving stress and confusion during a critical decision-making phase.
---
Needle in a Haystack: Personalized Attention Through Case Management
The examples above represent only two of the many cases CancerCare has handled in the past year. Our dedicated staff has directed clients to an astounding variety of resources, including:

Camps for children impacted by a parent's cancer diagnosis
Resources for budgeting and financial counseling
Translation services in Spanish to better understand information and options
Grants to assist with utilities, housing, and other basic living expenses
Consumer Directed Personal Assistance Program (CDPAP), a Medicaid program allowing family members to act as paid caregivers
Free or discounted medication programs
Wish-granting, specifically to obtain driving lessons to promote independence
It is encouraging that so many organizations exist to help those coping with cancer; however, the landscape can be too vast for some to navigate. The resolutions our staff are able to provide are admirable, but there is even greater value in making the process welcoming and approachable to clients: "You were there when I needed assistance," one client commented. "It was helpful to know when you're down and out there's someone you can reach out to for help," said another.
"One Piece of the Puzzle"
Case management complements CancerCare's other services to offer help and hope when clients need it most. The trends we see in case management also offer insights for potential new programming to better serve the cancer community.
"Case management is just one piece of the CancerCare puzzle," observed Marissa Fors. "We can help someone find outside resources, but we can also enroll them in our counseling or support group programs, share in-house educational resources and check if they're eligible for our financial assistance grants. At the end of the day, it's all about equipping clients with the resources and skills they need to navigate their experience. And for any bumps along the way, we're here to help."
* Names have been changed.
Learn more about CancerCare's case management service or call our Hopeline at 800-813-HOPE (4673). Marissa Fors recently wrote more about case management and health care disparities for Oncology Nursing News. Read her insights.
New Comment