Celebrating a Decade of Hope and Healing at the 10th Annual Healing Hearts Bereavement Camp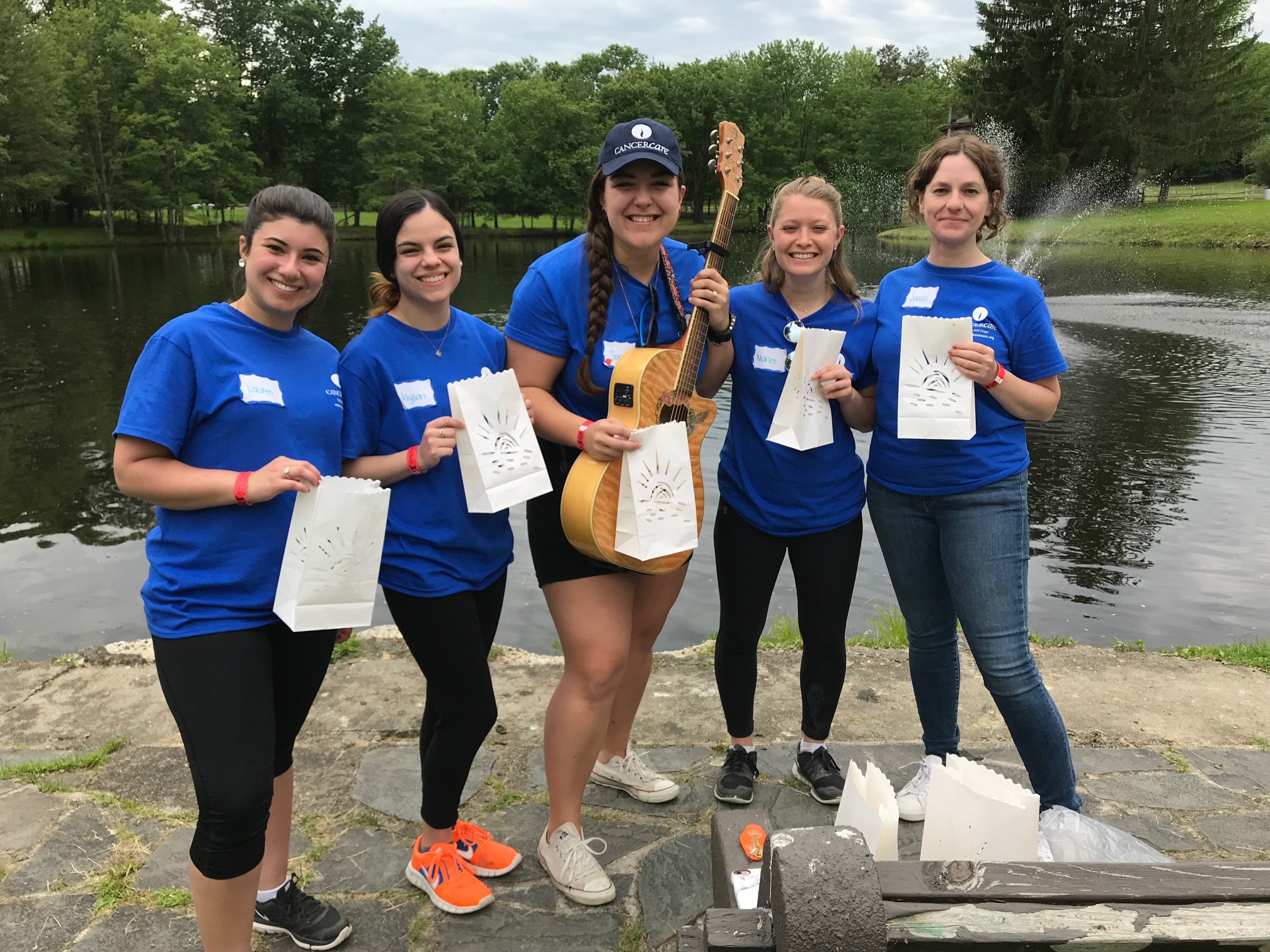 On the second weekend of June, CancerCare hosted the 10th annual Healing Hearts Family Bereavement Camp, a free retreat for families and children coping with the loss of a loved one to cancer. For this year's camp, 27 families spent the weekend at the Malibu Dude Ranch in Milford, PA, at an ocean-themed retreat. Families came to the camp from the tri-state area, as well as Virginia, Delaware, North Carolina and Massachusetts.
The weekend started off Friday evening with a large icebreaker of Simon Says that included all the adults and children. During dinner and throughout the weekend, families sat together and were given conversation fishbowls, which were filled with questions to inspire conversations with other families. Other activities that took place Friday evening were hay rides, karaoke, making s'mores around a campfire and a campfire sing along led by CancerCare social worker, Sarah Paul, LCSW.
Saturday began with the families creating memory jars that were filled with sand, shells, and different memories of their loved one. Kathy Nugent, LCSW, CancerCare Director of Regional Programs, said "The memories of their loved ones are not just for today. They can keep adding memories for years to come." Following the memory jar activity, families made collages in the shape of shells, with photos and trinkets of their loved ones, which were displayed throughout the weekend.
The first adult support groups of the weekend were held while the children and the teens were split into different groups to participate in different activities, including conversations about music as a way of expressing imagination and emotions, creating memory stones and reading stories about the healing power of remembering loved ones who have died.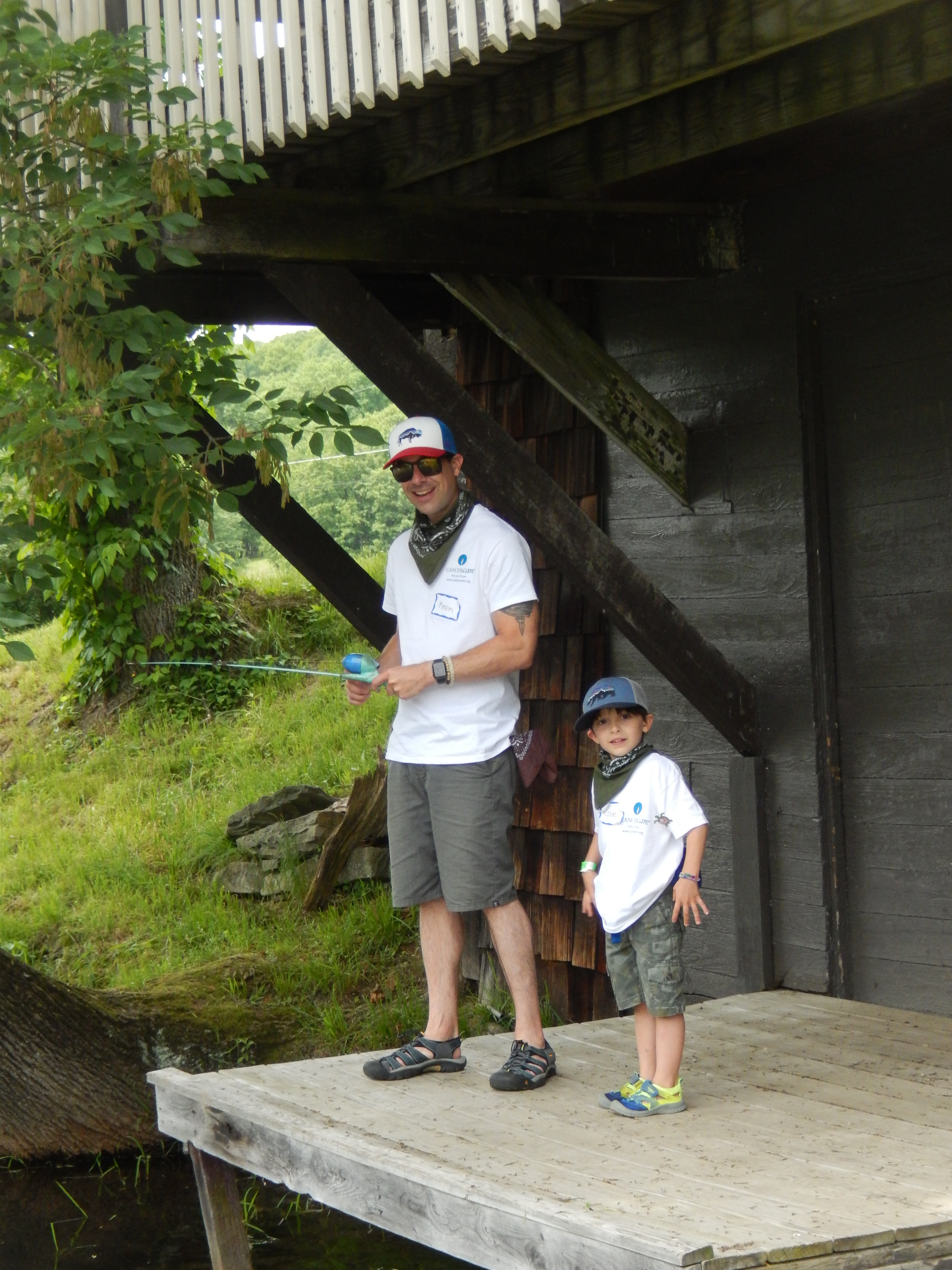 The families were then given free time to participate in activities including swimming, archery, basketball, mini-golf, fishing, row boats, paddle boats and horseback riding.
One of the most powerful moments of the weekend was the Remembrance Ceremony, which took place Saturday evening. The families lit candles, recited poems, sang songs and heard the names of their loved ones read aloud. One of the adults said, "Hearing the names of our loved one read aloud was the most emotional and powerful parts of the weekend."
As the families prepared to depart on Sunday morning, the focus of the camp shifted towards how to take this space of resilience and belonging into everyday life. Adults attended a resilience panel, featuring talks by CancerCare clients who experienced the loss of a parent, a spouse or a child, and found ways to cope over time. While this was going on, the teen campers were creating vision boards and the children were taught mindfulness activities from CancerCare staff. The adults were then given an opportunity to attend a second support group. This group allowed for further bonding and sharing their feelings of loss.
The weekend concluded with a closing ceremony. During the ceremony, each person said something that they were taking away from the weekend and CancerCare social worker William Goeren, OSW-C, LCSW-R, read "An Old Man's Advice to Those Who Are Grieving." Each family was gifted a wall plaque of a heart in the sand with the quote: "Hope + Memories," to commemorate their weekend together.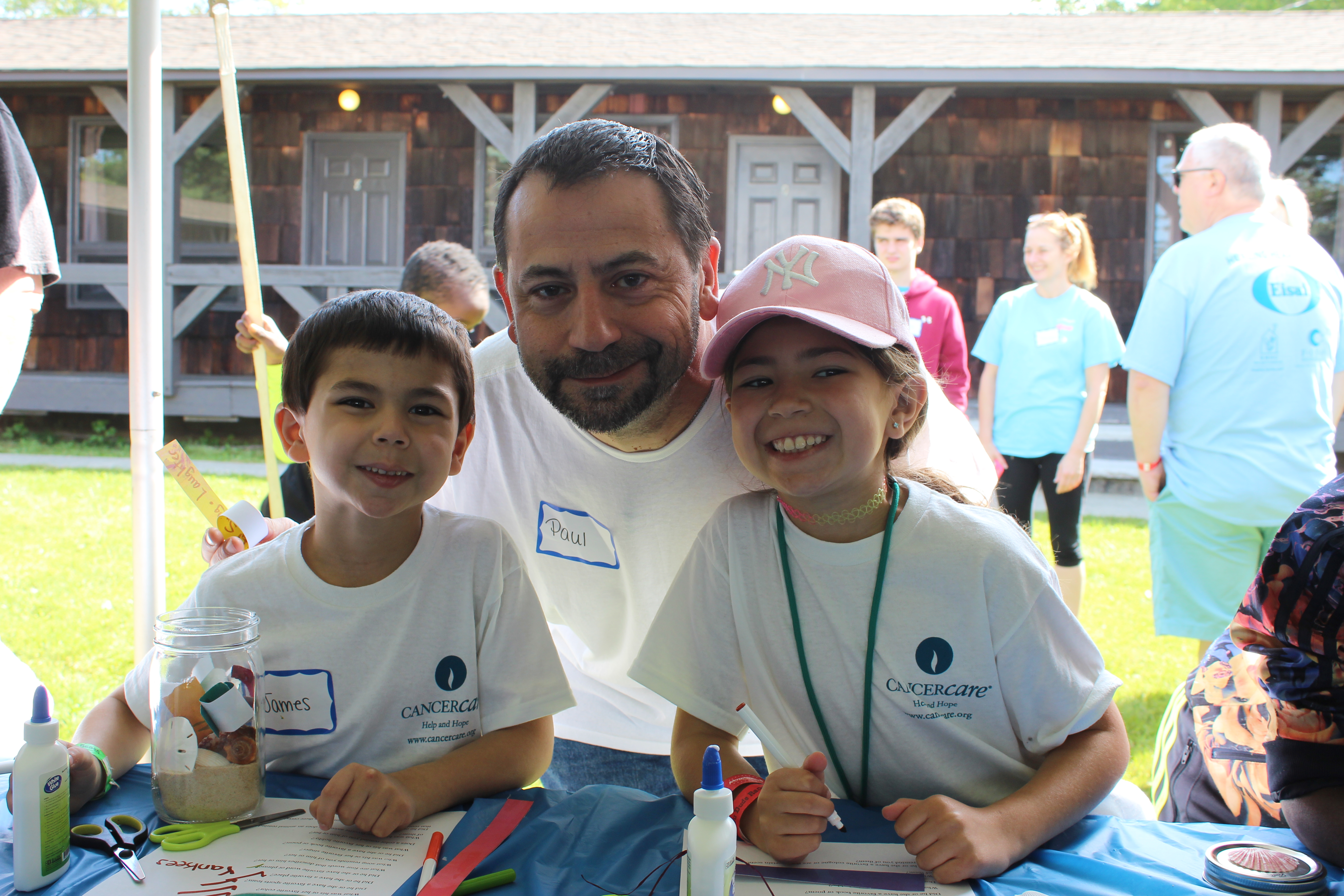 Shortly after the camp came to a close, one parent shared: "It was my hope that my son could meet –merely meet--- another 8-year-old boy in a similar situation. He found one and they both started to share activities and bond as friends. I have been searching for a long time for such a shift in perception. He no longer is the odd-man out. This victory takes a load off my heart. Thank all of you who made this possible." Another parent shared, "I really appreciated the bonding time with my children and with other parents who are in the same situation as me. It was great being with others who you can be yourself with and sharing your feelings with others who understand".
View photos from the event.
Like all of CancerCare's services, the Healing Hearts Family Bereavement Camp is made available to families completely free of charge. That's why we need your help. Please help us continue to provide this unique opportunity to all who would like to attend by making a contribution. You can also contact Kathy Nugent at 201-301-6809 or knugent@cancercare.org should you wish to make a charitable contribution.
If you would like to attend the 2019 Healing Hearts Family Bereavement Camp, please contact Claire Grainger at 201-301-6811 or cgrainger@cancercare.org.
New Comment