Celebrating Survivorship with CancerCare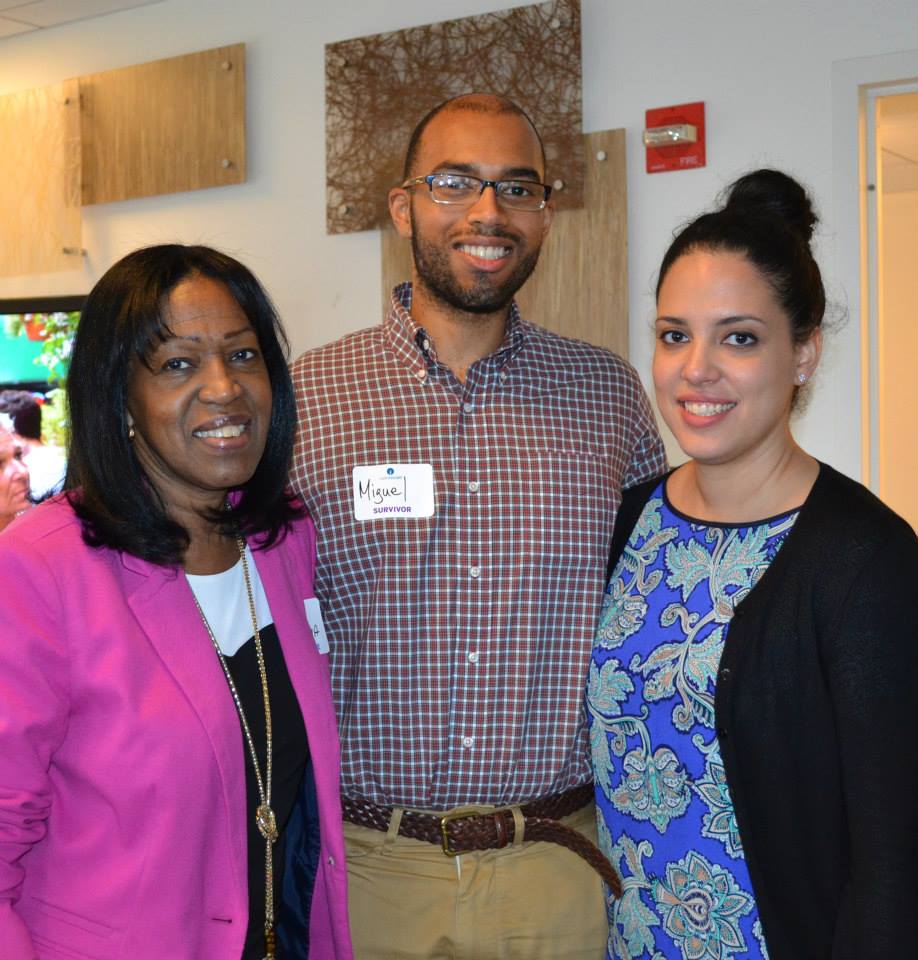 Over 60 former CancerCare clients attended our first Survivorship Celebration
"I was here in New York, and without my close friends and family nearby I felt there was no real way to absorb what my mom was going through. And that's where CancerCare came in," shared Zoe Mintz, speaking at CancerCare's first Survivorship Celebration. The event took place on June 4th in our New York office, with over 60 former CancerCare clients in attendance, including patients, caregivers and many loved ones. The event provided the opportunity for those affected by cancer who have used CancerCare's services to meet one another, share their stories and recognize each other's resilience.
The event kicked off with a welcome address by CancerCare CEO Patricia J. Goldsmith, who shared her personal experience as a cancer survivor and spoke to the importance of the emotional support and financial assistance services that CancerCare provides.
The highlight of the celebration was a series of presentations from patients and caregivers. Zoe recounted how CancerCare's young adult support groups helped her cope after her mom was faced with a triple negative breast cancer reoccurrence: "CancerCare was a place where cancer could have its time and space in a city that doesn't allow for much of either," she said. "It was in these rooms where I befriended some of the most resilient, creative and compassionate personalities – very much like my mom, except younger. We shared our secrets, tools of the trade to help us tackle anything – from receiving discouraging test results, handling our stubborn parents, and even our own stress. Thanks to CancerCare, if I ever have a rough morning, or if my mom is confronted with a new obstacle, I have the tools to put on a brave face and keep going."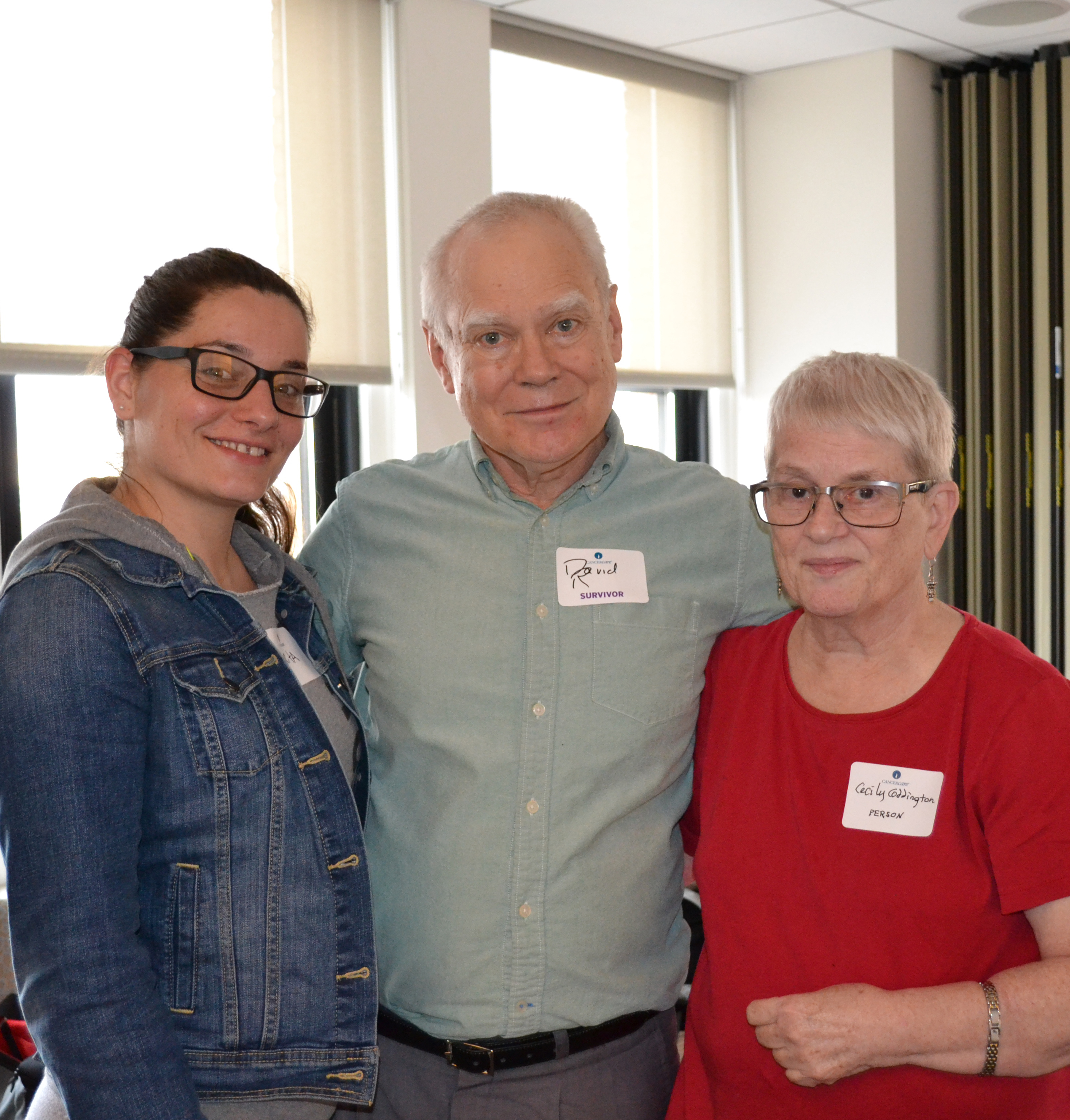 The Survivorship Celebration provided the opportunity for those affected by cancer who have used CancerCare's services to meet one another and share their stories
David Rouge, who was diagnosed with chronic lymphocytic leukemia (CLL) and melanoma, shared how CancerCare provided an outlet for conversations about the daily realities of a cancer diagnosis that can be difficult to discuss with those who are not going through it. "It was really nice to just be able to tell somebody that next Thursday is the next scan, and talk about what it's like to get a phone call with results. It helped with unloading that part of the process and moving on to the next thing that needed to be done," he said.
CancerCare offers in-person support groups and individual counseling sessions to patients, caregivers and loved ones in New York City, New Jersey, Connecticut and Long Island. Our online support groups and phone counseling services are available nationally. In addition, CancerCare offers limited financial assistance and educational resources. All of our services are provided free of charge by professional oncology social workers.
New Comment