Family Conversations About Cancer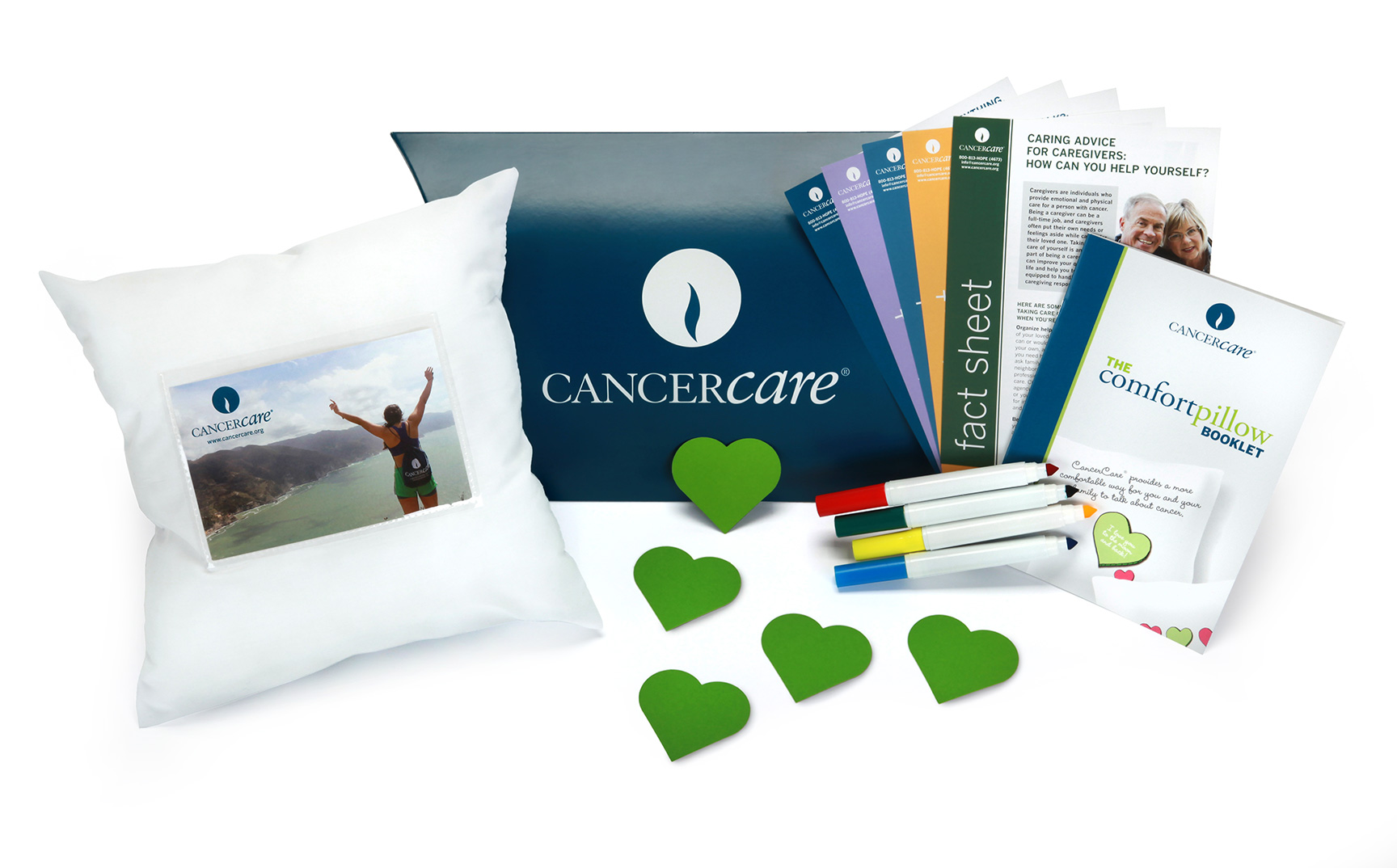 Order your free Pillow Talk Care Package today!
Cancer is a difficult subject to talk about, and many parents coping with a diagnosis may try to avoid the topic in fear that they will upset their children. What to say about cancer, how to say it, and how much information to share are common concerns.
Through my work at CancerCare, I have found that the use of art therapy can help families to communicate about cancer.
As one example of a creative project that can bring families together, CancerCare, with a sponsorship from Bayer, recently developed a free at-home activity kit to help start these discussions, called "Pillow Talk: Conversations about Cancer."
Families who are supporting a loved one with cancer can order a free Pillow Talk Care Package that includes a hands-on, pillow-decorating project as well as materials that will help initiate those often-difficult conversations. With this care package, families can bring a blank pillow to life—it has a sleeve for pictures or special notes, fabric markers, and decorative materials that lets families' creative expression drive the discussion.
CancerCare client Susan, of Connecticut, was faced with figuring out the best way to start the difficult cancer conversation with her 5-year-old son after her husband Chris' diagnosis of stage 4 colon cancer. Susan and her son sat together and colored the pillow that now features her son's favorite things—superheroes, rainbows, planets, and rocket ships. On those long days when Chris is away at treatment, Susan's son pulls out the pillow and reads the special messages his father left for him in the pouch.
New Comment