Grieving Families Connect and Reflect at the Healing Hearts Family Bereavement Camp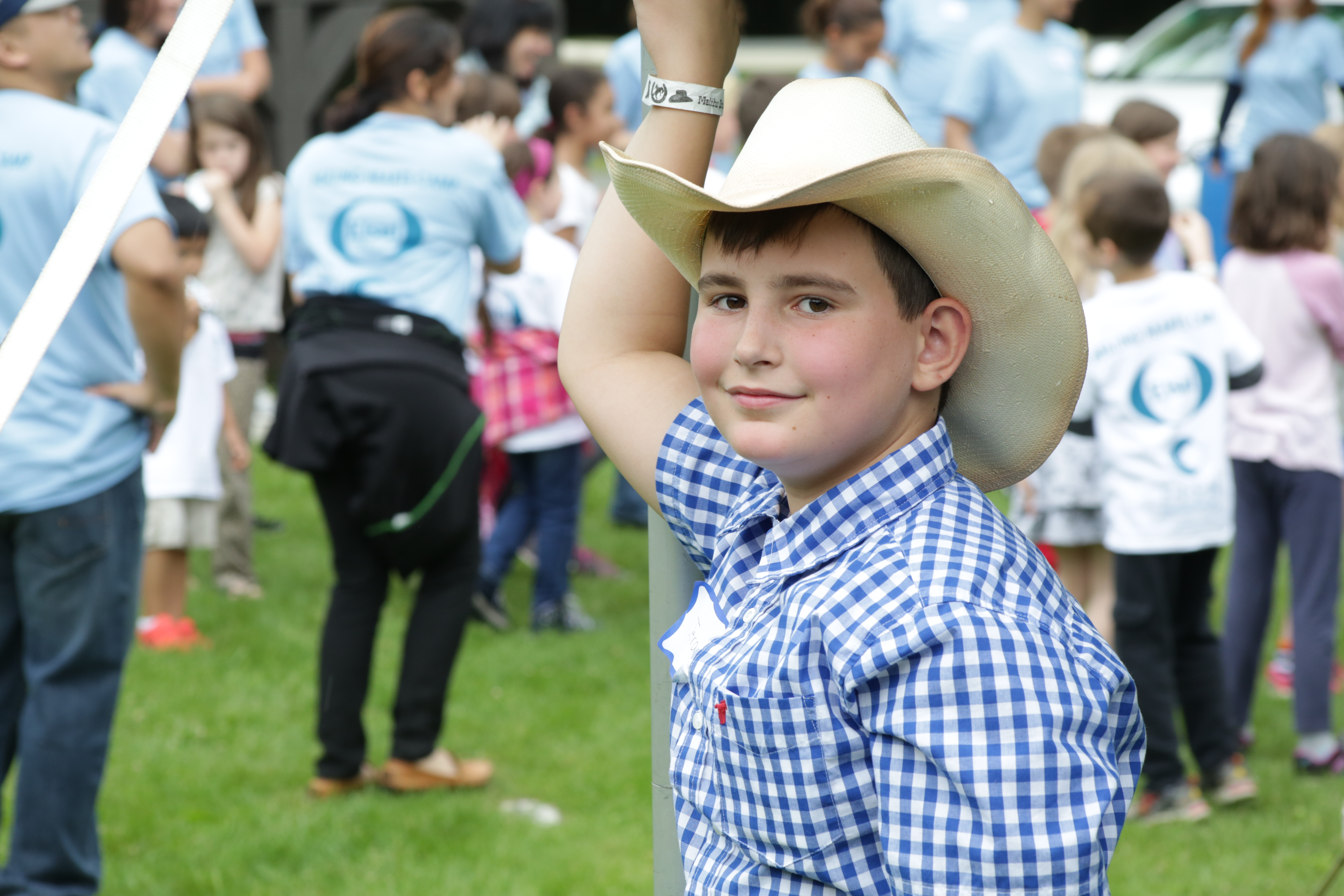 On the second weekend of June, CancerCare hosted the eighth annual Healing Hearts Family Bereavement Camp, a free retreat for families with children coping with the loss of a loved one to cancer. Twenty-seven families from as far as North Carolina spent the weekend at Malibu Dude Ranch in Milford, PA at a heart-themed retreat, where they swam, rode horses and processed their healing journey.
"The Healing Hearts camp gives grieving families a place to come together each year to laugh, cry and remember their loved ones," shares Kathy Nugent, LCSW, CancerCare Director of Regional Programs. "The feeling of gratitude and hope was so palpable this year."
Some of the new activities this year included a performance by a show-stopping illusionist who amazed campers and CancerCare staff with how-did-he-do-that magic tricks, and a hotly contested Friday night hula-hoop contest. Campers also participated in activities including swimming, archery, basketball, mini golf, fishing, row boats, paddle boats and a hayride through the gorgeous countryside. A campfire sing-along in the evening provided many bonding moments among families (and s'mores!).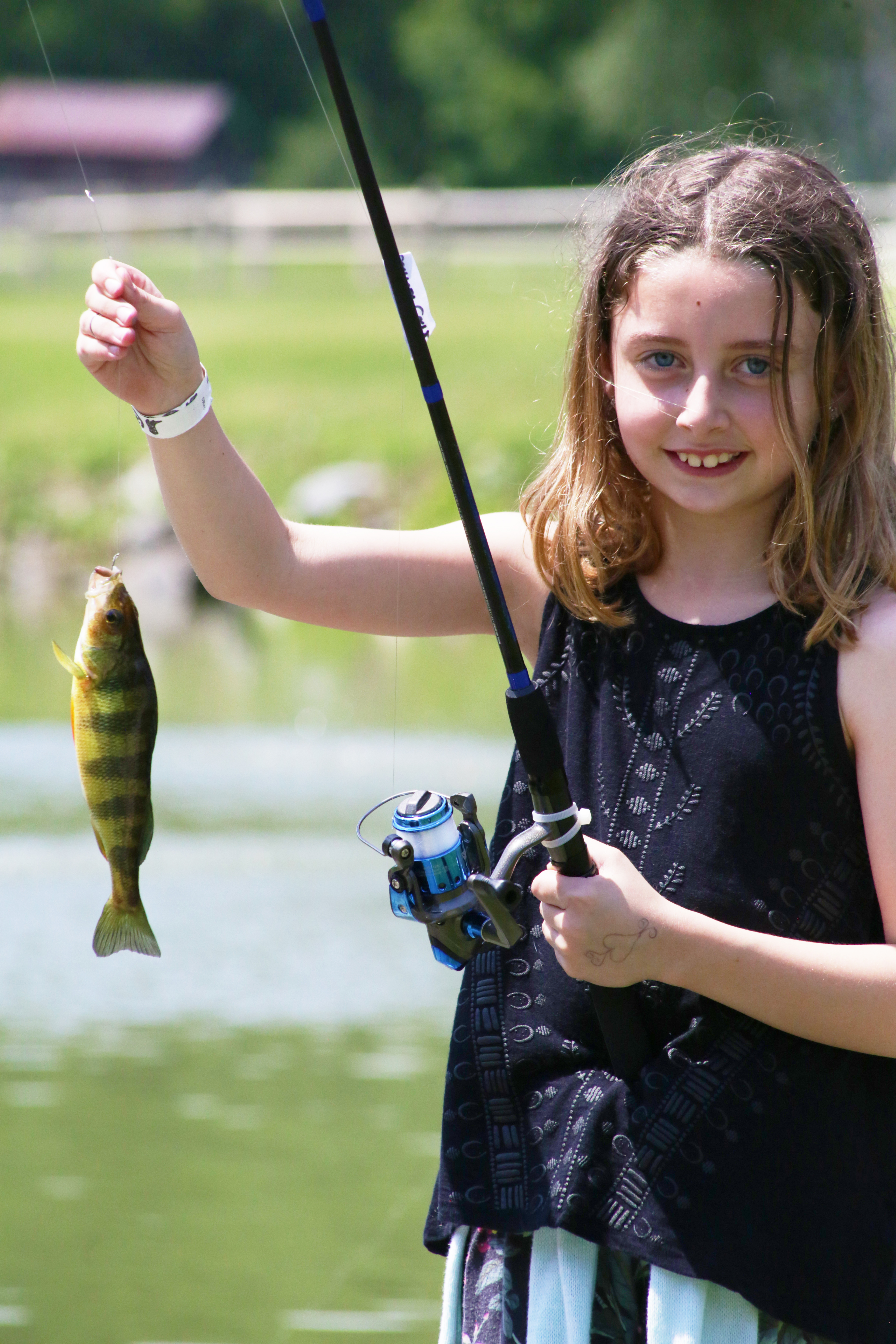 Along with fun outdoor activities, the camp also provides age-appropriate therapeutic grief activities. Families were invited to share photos and memories of their loved ones in the camp's Tribute Room which, by the close of the camp on Sunday evening, was filled with a poignant collection of essays and photos celebrating the lives of family members who had passed away. "Most find such meaning in learning the stories of others while sharing their own stories," says Claire Grainger, LCSW, Healing Hearts Program Coordinator. "For some, writing the essay is very cathartic. Others tell me that it's not until the second year that they can write their essay, but once they start, the words pour out."
The camp encourages kids and teens to express their emotions in creative, collective ways. The teens at this year's camp showcased their creativity by composing and performing a song titled "Living in my Heart" with the help of Meaghan Farrell and Andy McNamara, two well-known singer/songwriters. The song begins:
From climbing mountains to the sailing sees
I know you're always looking over me
There's one place you'll always be
And when these times they start to get so rough
I know you'd want us all to stay tough
Your love is always enough
The adults used this time to participate in support groups geared toward their situations, including a group for first-time campers coping with the loss of their spouse, and a group for returning campers coping with the loss of their spouse. Additional groups dealt with the loss of a child, parent or sibling. Each group also addressed the concern of raising children in a bereaved home.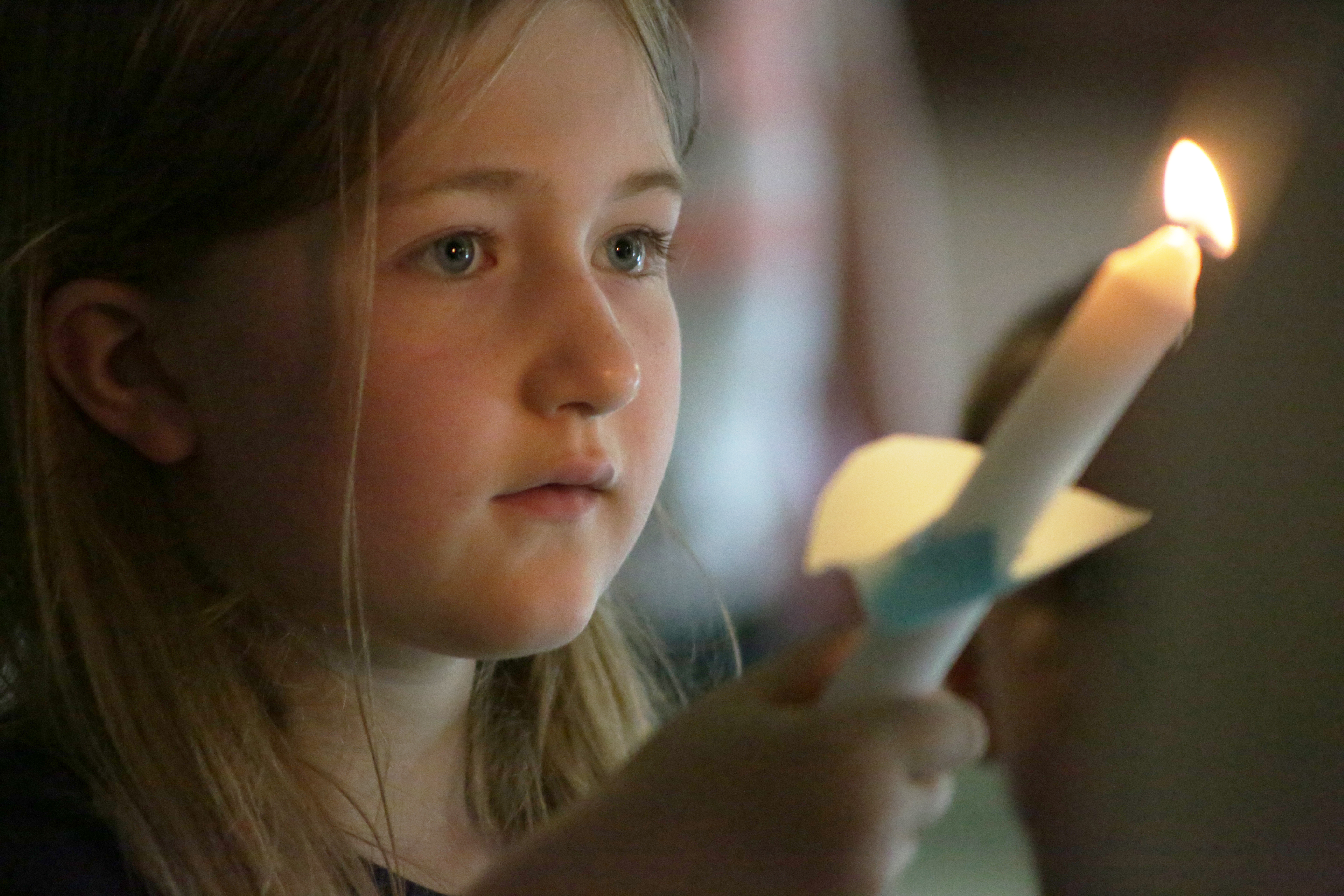 On Saturday night, campers gathered for a memorial to their loved ones. They lit candles, recited poems, sang songs and heard the names of their loved ones read aloud. "To hear the name of the departed dear one can bring about such strong emotions, bittersweet and healing, and the thought of him or her not being forgotten," explains Grainger. "The powerful force of hearing the names is indescribable, for both the adults and children."
As the families prepared to depart on Sunday morning, the focus of the camp shifted towards how to take this space of resilience and belonging into everyday life. Adults and teens attended a resilience panel, featuring talks by CancerCare clients who experienced the loss of a parent, a spouse or a child, and found ways to cope over time. Grainger shares, "Our speakers always carry a strong message that the difficulty of loss is certain, but a full and beautiful life can return. Our panel instills hope for the future. And perhaps the thought, 'we will be okay.'"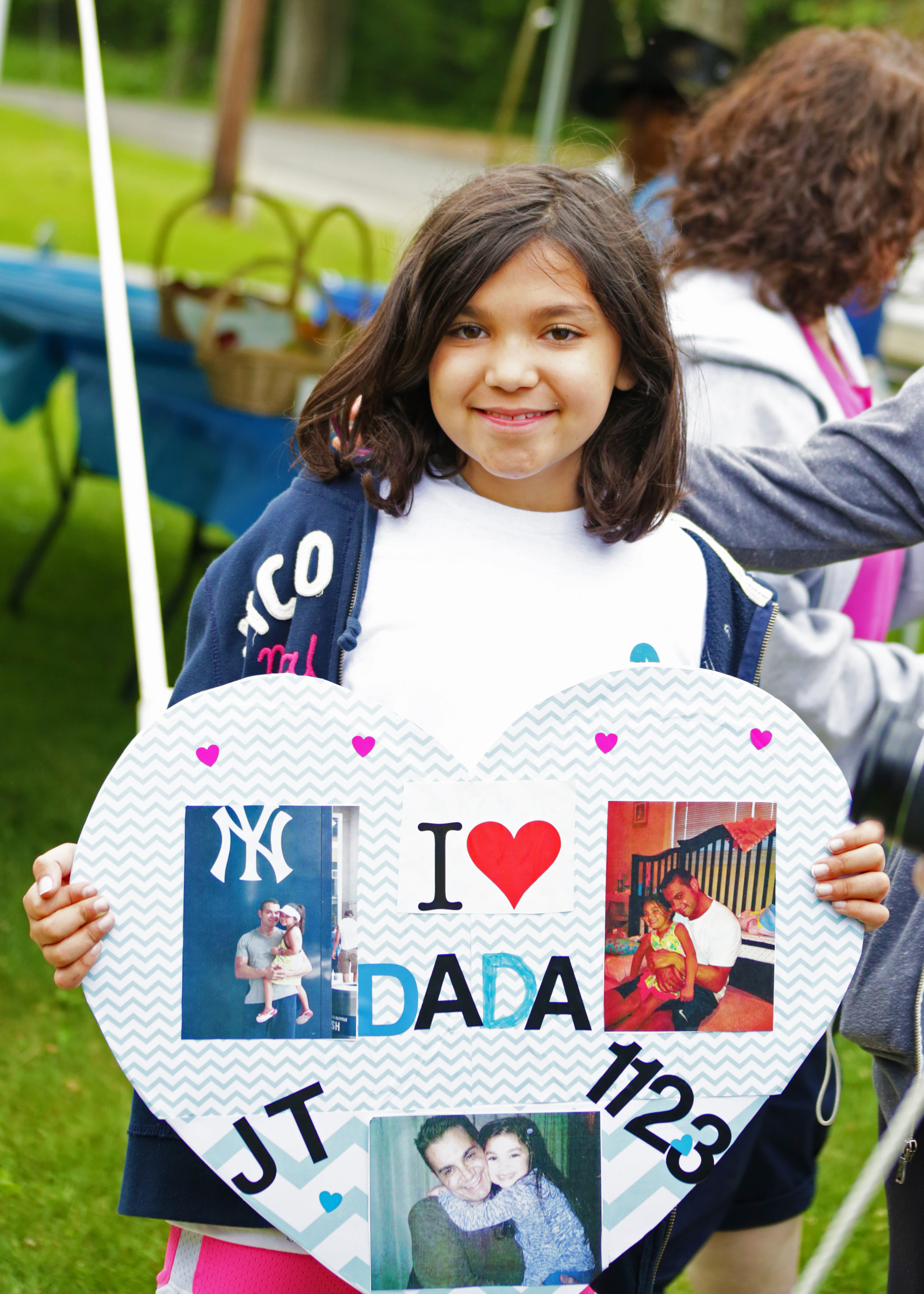 Throughout the weekend, families worked on an enormous mandala puzzle which, when completed, created an image of a heart. The activity was symbolic of how families come together at the camp to connect their individual "heart story" to others to create a comprehensive healing heart.
At the close of this year's camp, parents were asked to share three things they found helpful during the weekend. Numerous responses included: "lots of volunteers that were so caring and kind;" "plenty of activities for kids;" and "knowing that I'm surrounded by supportive people that know what we are going through."
One 19-year-old camper wrote to CancerCare: "Thank you Healing Hearts Camp! Coming to the camp made me feel much less alone. I had the chance, for the first time, to meet others outside my family who had been through similar losses. Even though I still often feel too sad to speak about losing my sister to cancer, I appreciated listening to others at camp sharing their experiences."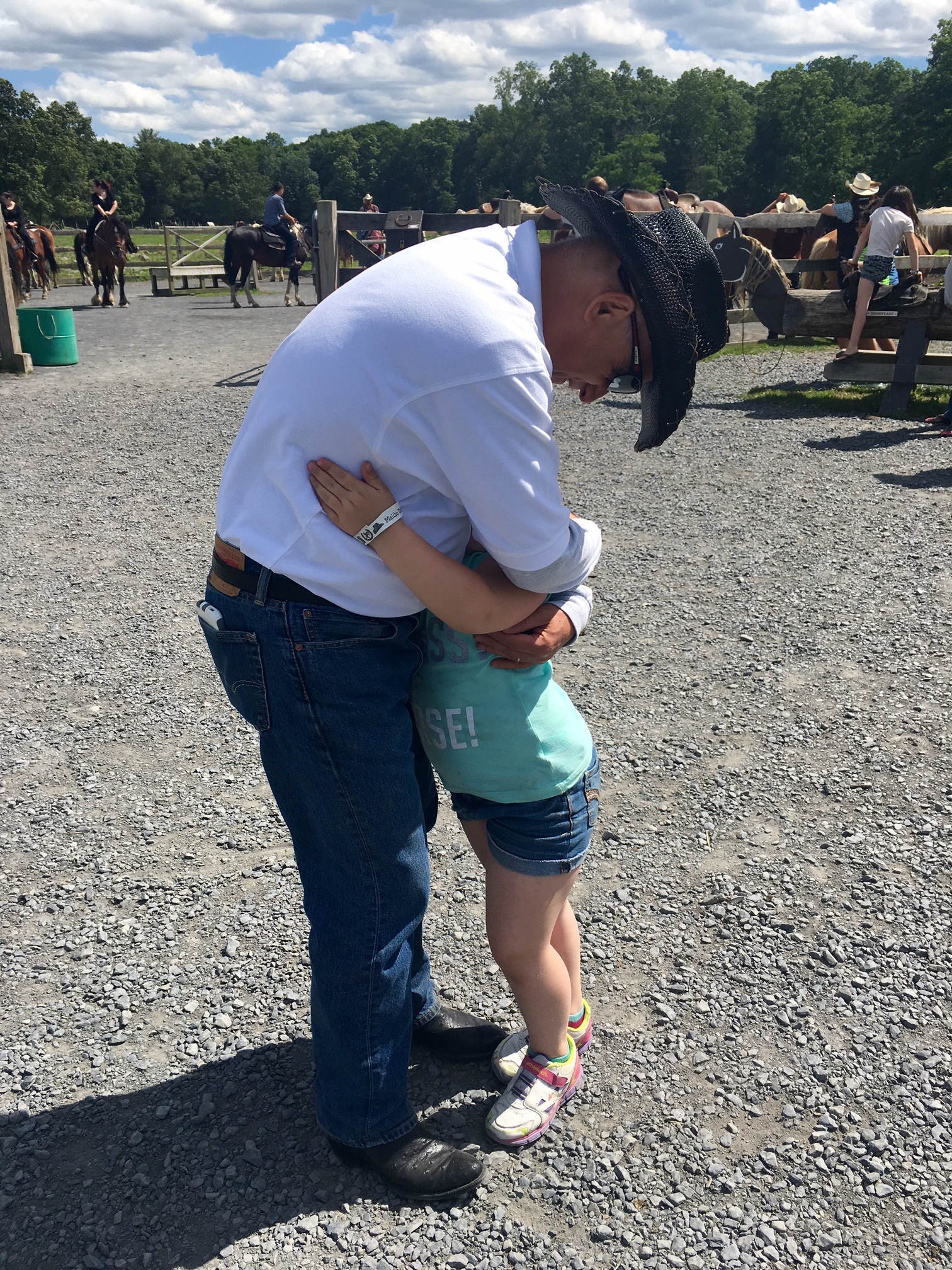 Like all of CancerCare's services, the Healing Hearts Family Bereavement Camp is made available to families completely free of charge. That's why we need your help. Please help us continue to provide this unique opportunity to all who would like to attend by making a contribution. You can also contact Kathy Nugent at 201-301-6809 or knugent@cancercare.org should you wish to make a charitable contribution.
If you would like to attend the 2017 Healing Hearts Family Bereavement Camp, please contact Claire Grainger at 201-301-6811 or cgrainger@cancercare.org.
Click here to view photos from the 2016 Healing Hearts Family Bereavement Camp.
New Comment