Healing Hearts Family Bereavement Camp Brings Families Together To Remember Loved Ones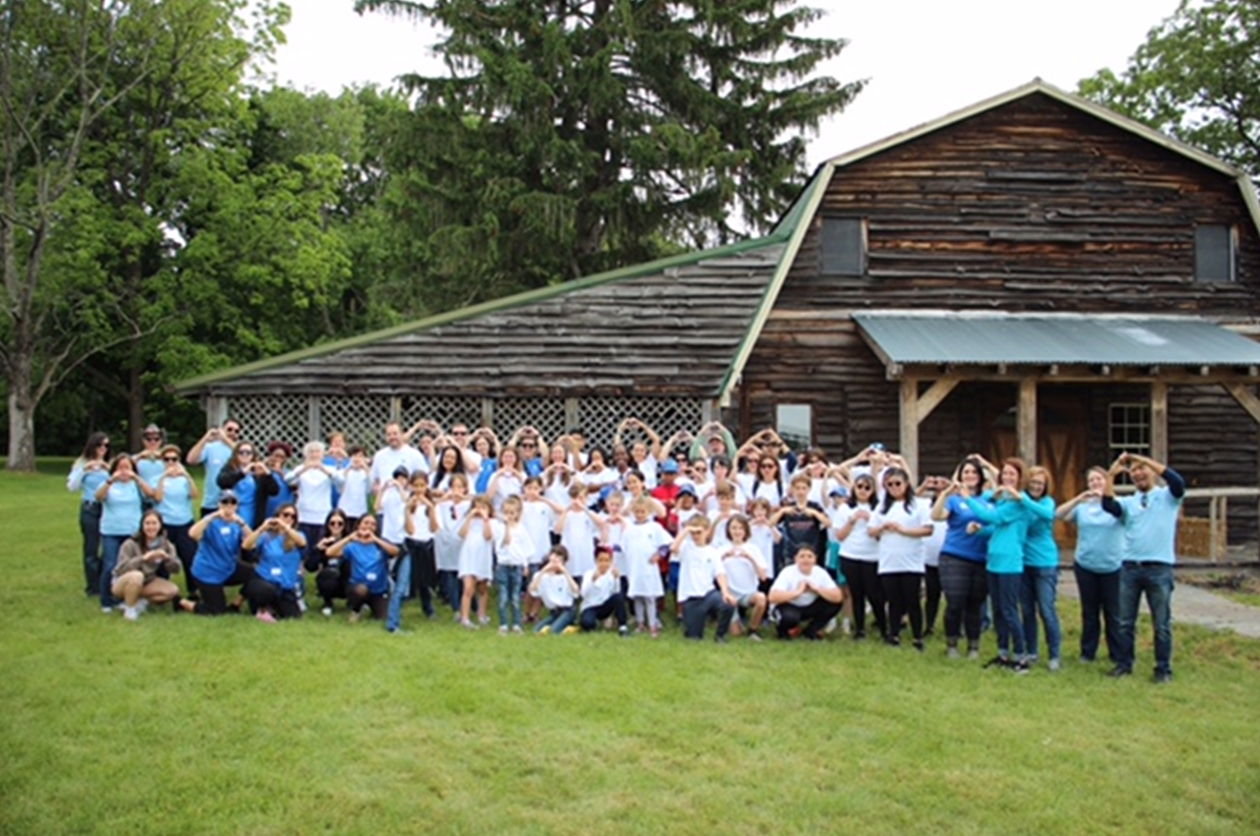 Earlier this month marked a special weekend for families who have recently lost a loved one to cancer, as they joined together at Memorytown USA, in Mount Pocono, PA, for CancerCare's annual Healing Hearts Family Bereavement Camp. From June 10 – 12, families found compassion, encouragement and friendship among others who are coping from the loss of a loved one.
The first evening together, families had the opportunity to meet, gather for dinner, roast s'mores and dance to music, courtesy of DJ Ang. "I know we say this every year, but this year's camp was truly the best," said Kathy Nugent, CancerCare's Senior Director of Regional Programs. "Our total number of families was less this year, being cautious and safe due to the challenges of COVID-19. But fewer numbers enabled the children and adults to bond quickly and our dedicated staff and volunteers were able to provide support and encouragement to all. Their kindness and attentiveness encouraged the adults and children to share their stories in a safe environment. They did not feel alone with their feelings."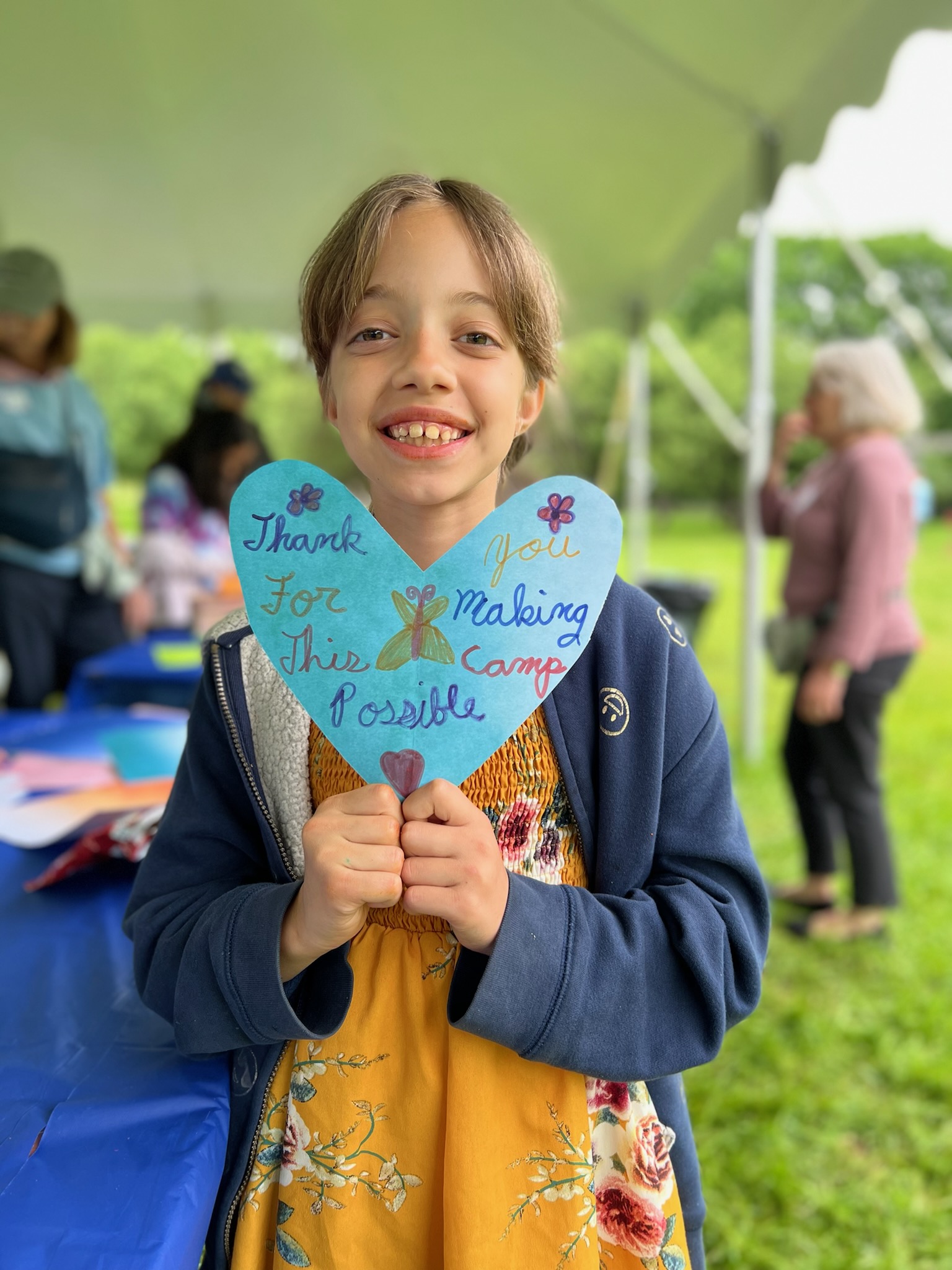 This year's camp theme was "hearts," with families participating in activities including creating heart collages and remembrance mandalas to share memories of their loved ones. Adults had the opportunity to gather for three different support groups while the children met in groups by their ages. Younger children were read the book "The Invisible String," written by Patrice Karst and donated by Light One Little Candle Foundation. They then learned a dance choreographed by CancerCare social worker Nikki Molfetas. Older children and teenagers had the chance to pool their creativity together, writing song lyrics for an original song composed by CancerCare social worker Sarah Paul, Director of Clinical Programs. The children's dance and the teens' completed song were then performed during Saturday evening's memorial service to celebrate and honor each families' loved ones. One attendee shared that she "cried a lot (!) but it felt good too and to share the weight between so many sweet families," and that she "enjoyed the resilience panel because it gave me hope. Hope from people who have gone through this."
In addition to support groups and panels, families also had the opportunity to take part in horseback riding, fishing, arts and crafts, karaoke, yoga and more. "All these components were a great recipe for a successful camp and memories that the families will take with them as they continue with their grief journey. I believe that they know now that joy and grief can coexist," shared Cecilia Acosta, CancerCare's Healing Hearts Program Coordinator.
Ariana Parmese-Ogin, CancerCare's Senior Manager, Regional Operations and Compliance Programs added, "We saw our first-ever, self-made 'children's table' during meal time – there were no adults allowed! Because all the children sat together, the parents had the opportunity to sit, eat and connect with one another. It was heartwarming to witness the bonds formed between the campers, especially the children, when they realized there are others who are 'just like them' and that they are not alone in their grief."
For parents and children who attend CancerCare's Healing Hearts camp, it truly is about the connections made and the importance of "having a space to just feel whatever it is that they are feeling. It is powerful. They know that everyone else there was going through a similar experience," Cecilia shared.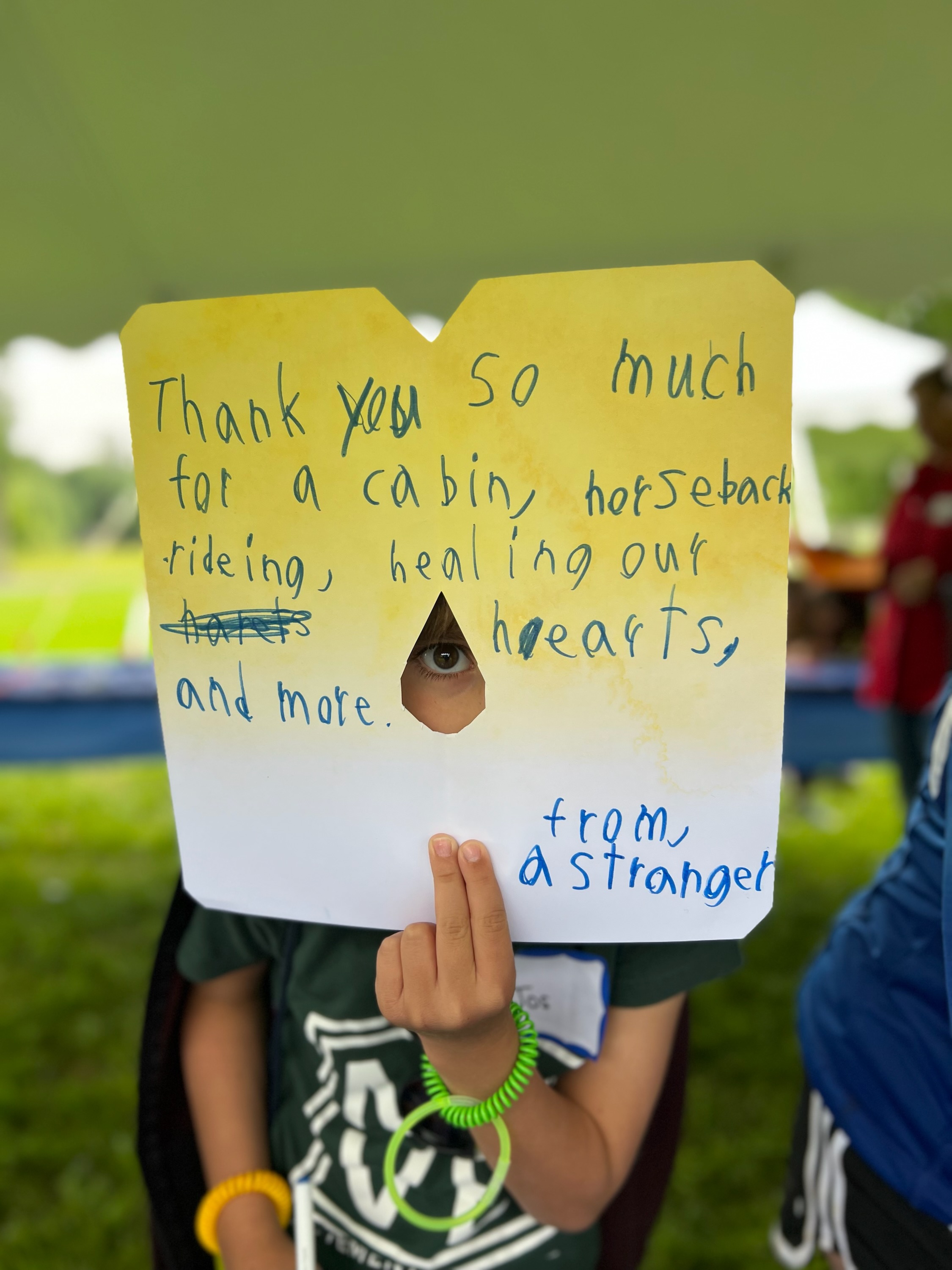 The Healing Hearts Family Bereavement Camp would not be possible without our volunteers, partners and supporters. Special thanks to Eisai, our primary sponsor, as well as our other supporters, including the Robert A. Mills Foundation, Gertrude L. Hirsch Charitable Trust, Lillian Schenck Foundation, The Valley Hospital Foundation, the Northern NJ Community Foundation's DeAnna Stark Pasciuto Memorial Fund and Genmab. We would also like to thank The Giving Doll Foundation for the donation of dolls and Light One Little Candle for the donation of the books for the children.
Like all of CancerCare's services, the Healing Hearts Family Bereavement Camp is made available to families completely free of charge. Please consider making a contribution to help support families coping with the loss of a loved one. You can also contact Kathy Nugent at 201-301-6809 or knugent@cancercare.org should you wish to make a charitable contribution.
Read about the 2021 Healing Hearts Family Bereavement Virtual Camp >>
Comments
Laurene B. said on Monday, July 18 2022
Awesome! I did a camp up in Maine years ago and it was truly inspiring!
Reply
New Comment