CancerCare's Annual Healing Hearts Family Bereavement Camp Offers a Sea of Support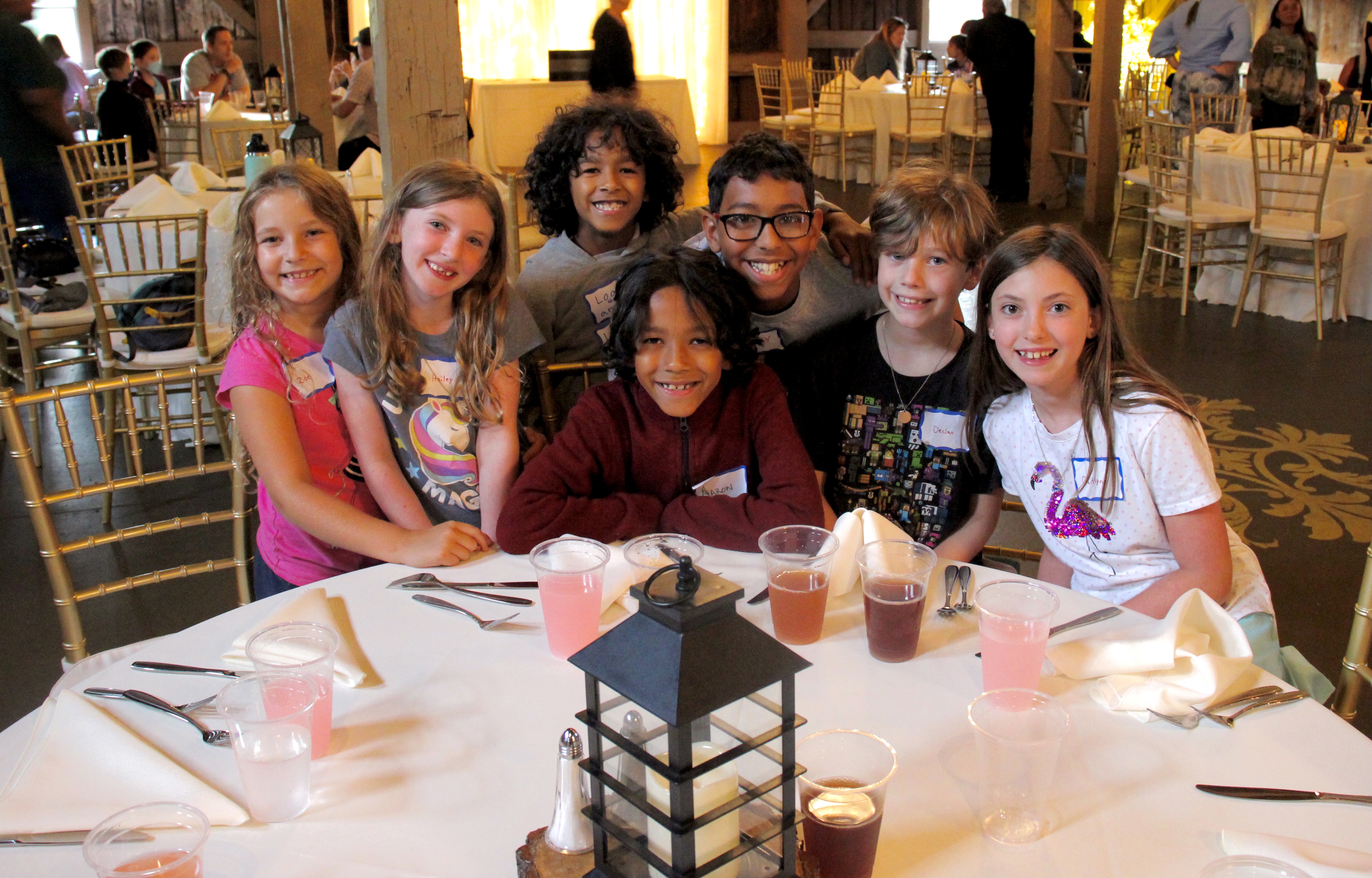 This July, families who recently lost a loved one to cancer came together at Memorytown USA in Mount Pocono, PA for CancerCare's free annual Healing Hearts Family Bereavement Camp. 19 families and close to 40 children and adolescents, ages 4-17, attended this year's camp from July 14-16.
After families arrived on Friday night, they had the opportunity to gather for dinner, play games, make s'mores and dance to music, courtesy of DJ Angelo. Returning children, once again, sat together at their own table, and made more room for the larger number of children this year. "Seeing that was just amazing because instead of one table, it was two tables," shared Kathy Nugent, CancerCare's Senior Director of Regional Programs.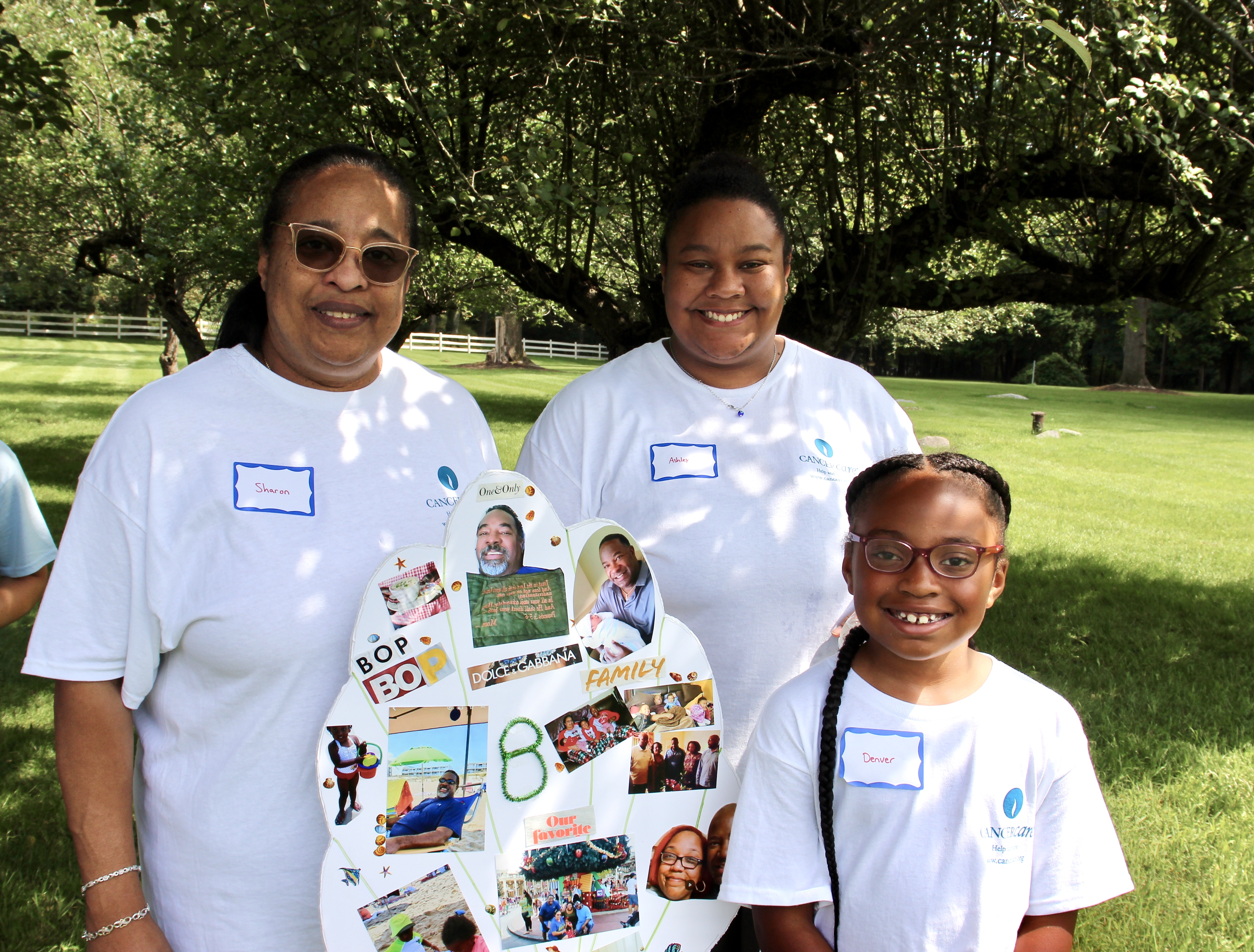 This year's camp theme was the ocean, and families made sea-themed memory jars and collages about their loved ones on Saturday. Adults gathered in support groups while children and adolescents gathered in age-specific groups.
Younger children were read "Always Remember," by Cece Meng, donated by the Light One Little Candle Foundation. They were also taught a dance by CancerCare social worker Nikki Molfetas and decorated canvas bags and memory stones. Meanwhile, older children and teens wrote lyrics to "Hope Floats," a song composed by Sarah Paul, CancerCare's Director of Clinical Programs.
The families participated in horseback riding at Mountain Creek Riding Stables, fishing, crafts, lawn games and water activities, which included a sea turtle-themed sprinkler system. They also gathered for a memorial service where the children's' groups performed and they were able to honor their loved ones.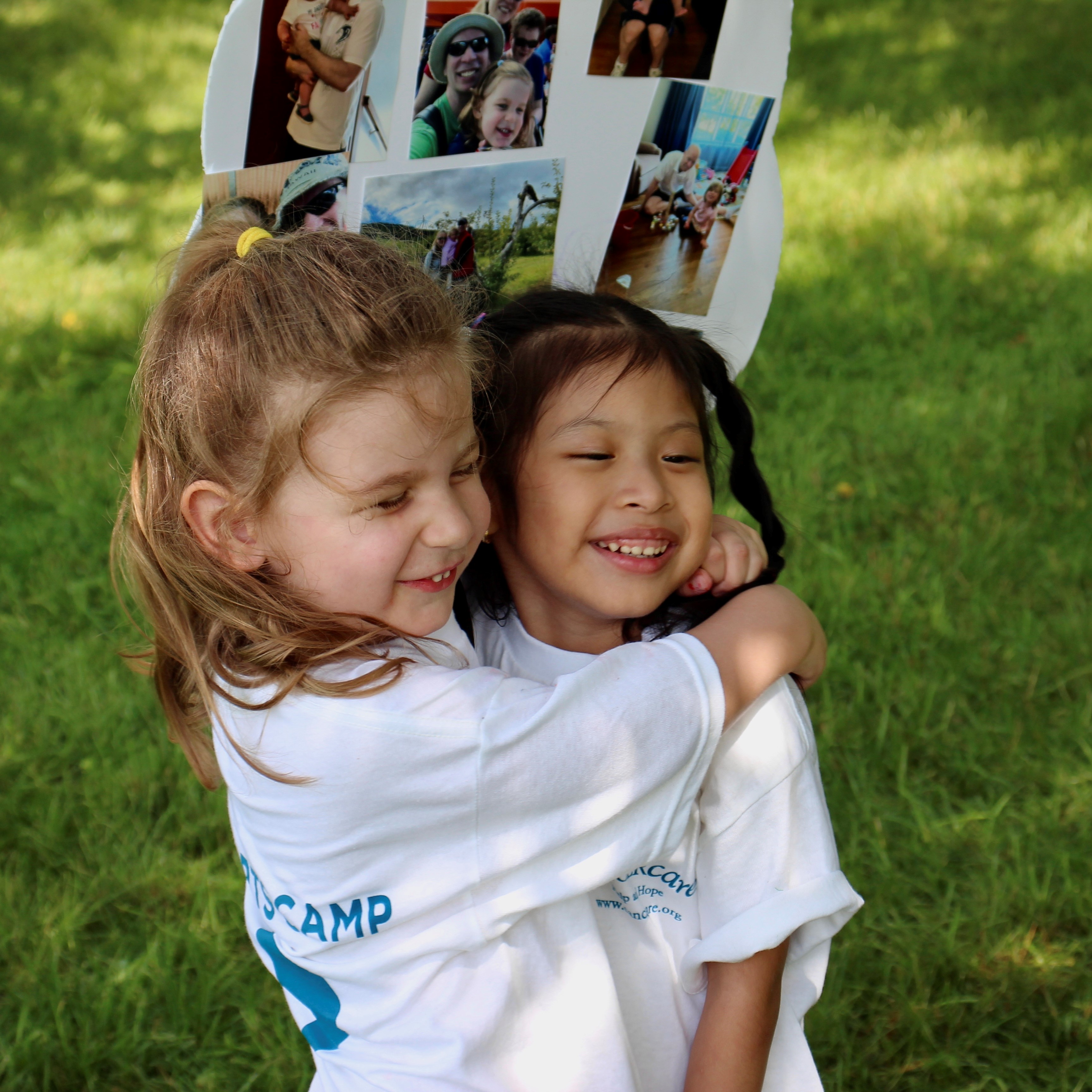 Saturday night, they also participated in karaoke. But "Karaoke was not just karaoke," noted Cecilia Kuepper, CancerCare's Healing Hearts Program Coordinator. "It's those connections that you make and how the kids are just being kids in that moment."
On Sunday, adults attended a resilience panel, where people who had experienced similar losses gave the attendees hope and inspiration. "It's really inspirational for them to listen to these stories because it gives them hope that their children will be okay and that they will be okay," said Kathy. "They see a life moving forward."
The children had the opportunity to learn and speak about the different emotions they were experiencing with CancerCare social workers. Younger children released their emotions with kickboxing taught by Kat Morano, CancerCare's Education Outreach Coordinator, while older children participated in meditation guided by Nikki. They also built, decorated and flew sea turtle kites.
The weekend ended with a closing ceremony where attendees were invited to share their thoughts and gratitude and received gifts including sea turtle-themed wind chimes and bracelets.
"Having the interactions with other families experiencing loss had a healing effect on my own family," one attendee shared. "We left camp feeling hope, not hopeless."
One parent shared, "The kids are more open to talking to us about our loss and how they feel since the camp. I'm glad the camp helped normalize it for us and our children."
"All the families expressed their gratitude and were so happy to have met others who are experiencing similar loss," Kathy shared. "There were lots of laughs and tears but everyone went home feeling uplifted."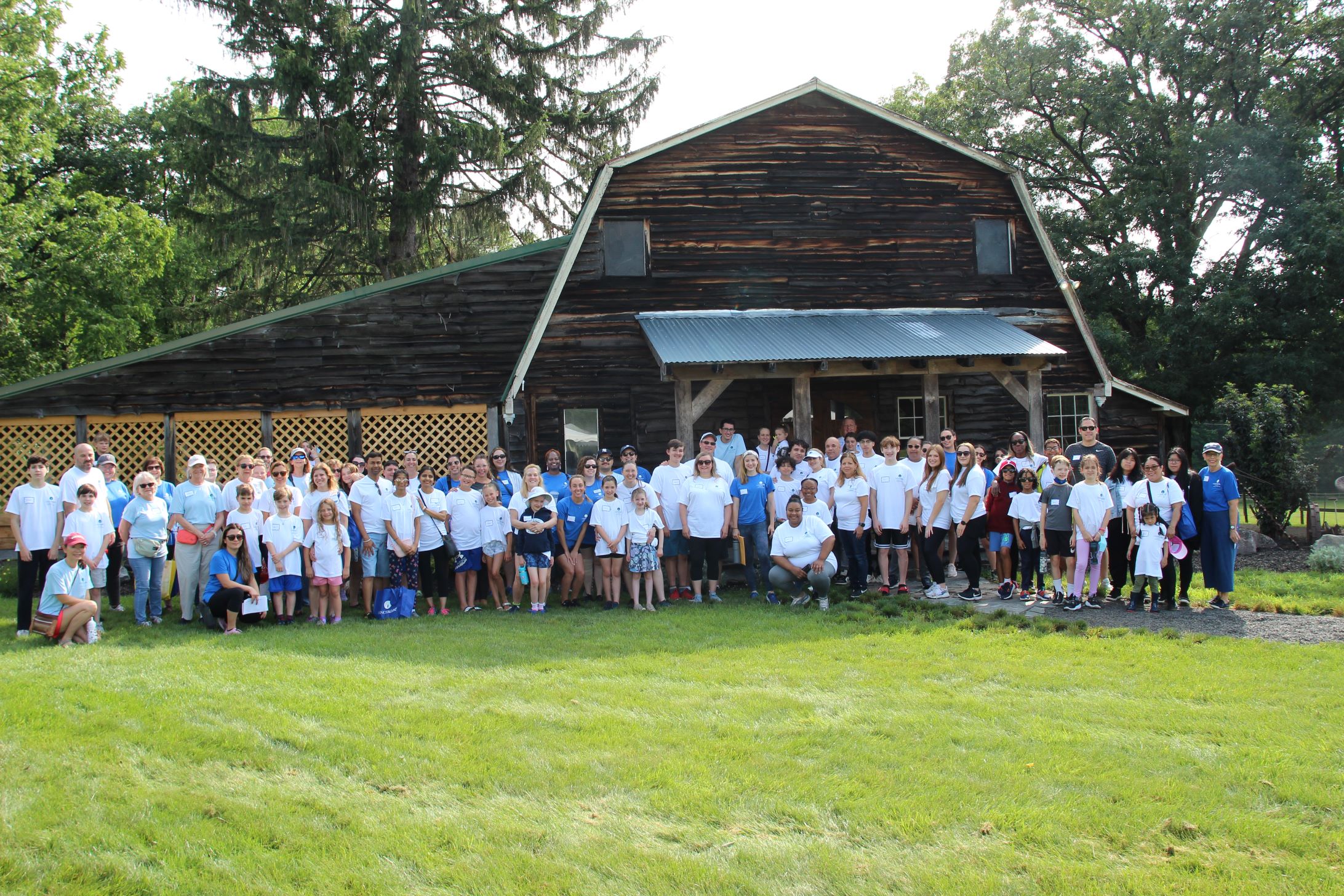 The Healing Hearts Family Bereavement Camp would not be possible without our volunteers, partners and supporters. Special thanks to Eisai, our primary sponsor, as well as our other supporters, including the Lillian Schenck Foundation, Valley Hospital Foundation, DeAnna Stark Pasciuto Memorial Fund – Northern New Jersey Community Foundation and Genmab. We would like to thank the Giving Doll Foundation for the donation of dolls and the Light One Little Candle Foundation for the donation of books for the children. We would also like to thank Memorytown USA for providing excellent services and meals to our families, staff and volunteers as well as Mountain Creek Riding Stables for hosting horseback riding.
Like all of CancerCare's services, the Healing Hearts Family Bereavement Camp is made available to families completely free of charge. Please consider making a contribution to help support families coping with the loss of a loved one. You can also contact Kathy Nugent at 201-301-6809 or knugent@cancercare.org should you wish to make a charitable contribution.
New Comment