Making Friends and Making Meaning at CancerCare's Ninth Healing Hearts Camp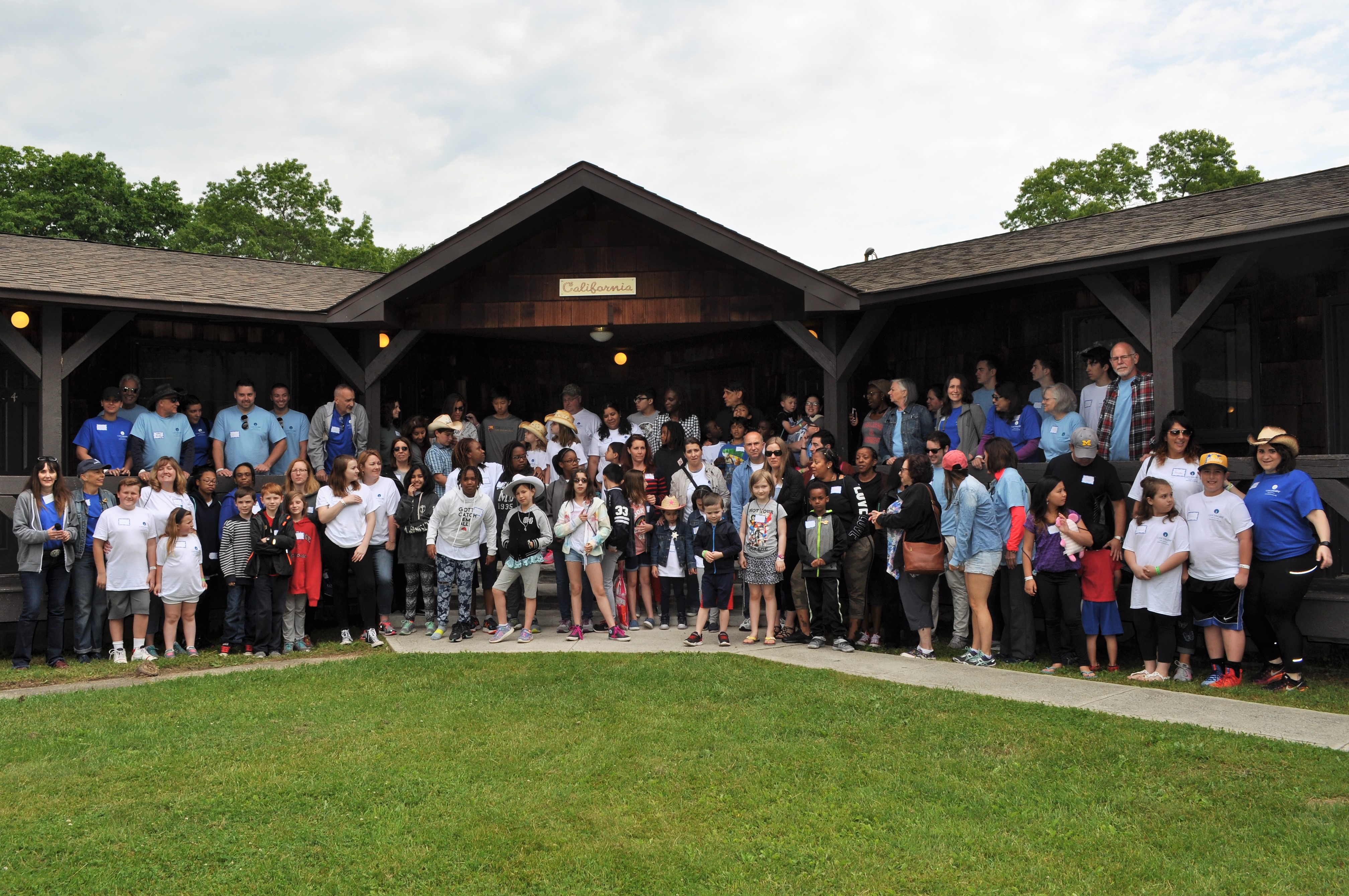 On the second weekend of June, CancerCare hosted the ninth annual Healing Hearts Family Bereavement Camp, a free retreat for families with children coping with the loss of a loved one to cancer. Twenty-four families spent the weekend at Malibu Dude Ranch in Milford, PA at a tree-themed retreat, where they swam, rode horses and processed their healing journey.
"Each year at the camp we embrace the theme of hope and resilience," shares Kathy Nugent, LCSW, CancerCare Director of Regional Programs. "Families are encouraged to share memories of the loved one who has died and at the same time find new meaning in their lives. Making new friends and connections with others is part of their journey."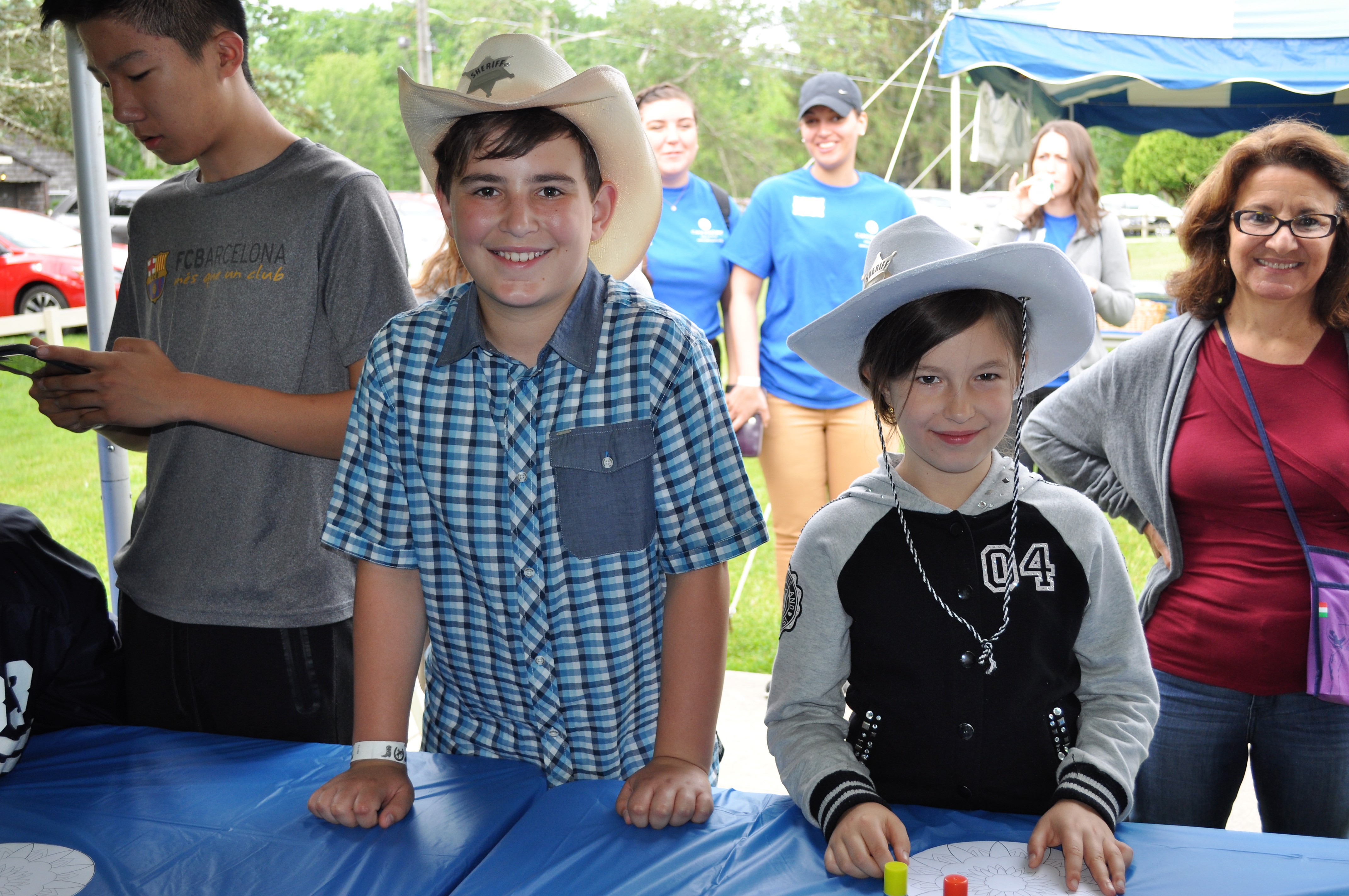 Campers participated in activities including swimming, archery, basketball, mini golf, fishing, row boats, paddle boats and a hayride through the gorgeous countryside. Arts and crafts projects, like coloring in mandalas and decorating flowerpots filled with forget-me-nots, gave families a space to talk about their loved ones. In the evening, a campfire sing-along and magic show provided opportunities for adults, teens and children to bond with each other.
Along with fun outdoor activities, the camp also provides age-appropriate therapeutic grief activities. Adults, teens and children were separated to practice mindfulness exercises. Families were also invited to share photos and memories of their loved ones in the camp's Tribute Room which, by the close of the camp on Sunday evening, was filled with a poignant collection of essays and photos celebrating the lives of family members who had passed away.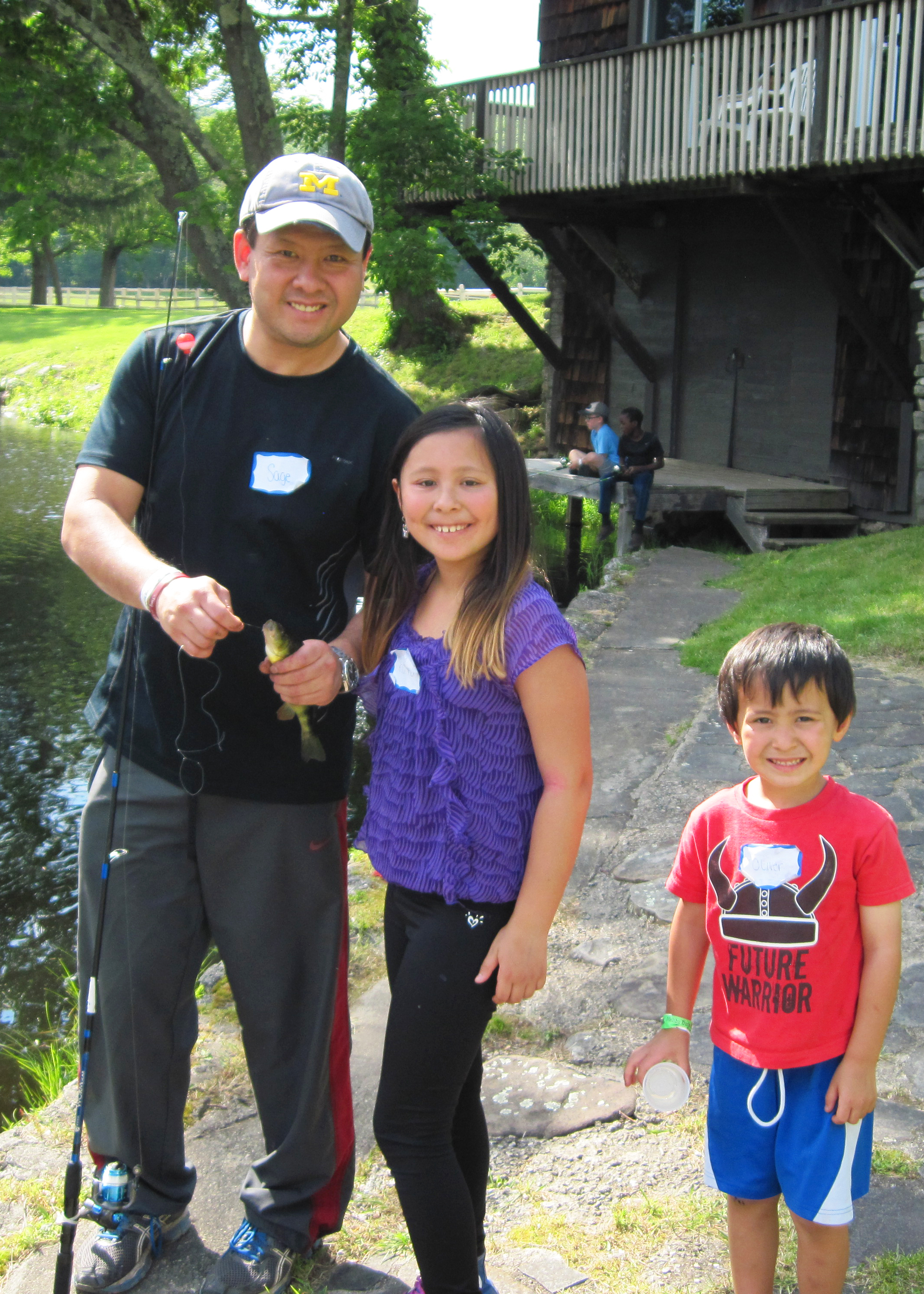 The camp encourages kids and teens to express their emotions in creative, collective ways. The teens at this year's camp showcased their creativity by composing and performing a song titled "Hope Grows" with the help of Meaghan Farrell and Andy McNamara, two well-known singer/songwriters. "I believe music can heal people and bring them together in a magnificent way," said Meaghan, who has volunteered at the camp for four years.
The adults used this time to participate in support groups geared toward their situations. Each group addressed the concern of raising children in a bereaved home.
On Saturday, campers gathered for a memorial to their loved ones. They lit candles, recited poems, sang songs and heard the names of their loved ones read aloud. As the group gathered together outside, it began to lightly rain. At that moment, Karina, age 9, said, "Oh, these must be tears from our families in heaven. But they are happy tears because it is a sun shower."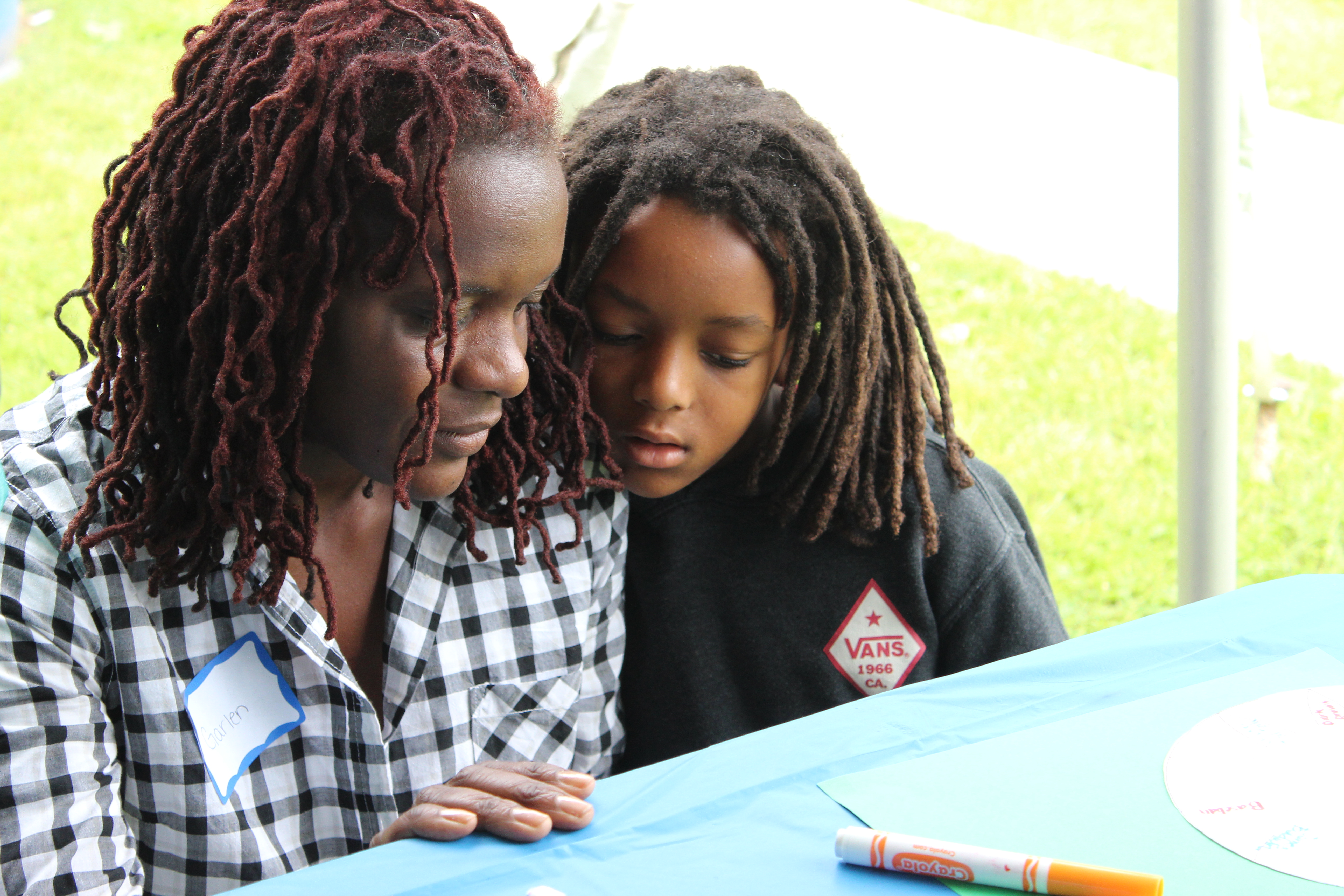 As the families prepared to depart on Sunday morning, the focus of the camp shifted towards how to take this space of resilience and belonging into everyday life. Adults and teens attended a resilience panel, featuring talks by CancerCare clients who experienced the loss of a parent, a spouse or a child, and found ways to cope over time.
The weekend concluded with a closing ceremony. Each family was gifted a wooden wall plaque with the quote: "Family: Like branches on a tree, we all grow in different directions but our roots remain the same," to commemorate their time together.
Shortly after the camp came to a close, one parent shared: "I can't even begin to tell you how grateful my kids and I are for this past weekend. Seeing them connect with other kids that are just like them is the greatest gift I could get right now. Everything was perfect this weekend. I can't wait until next year!" Another parent shared: "Thank you for showing my children that it's ok to talk about our loved one and be happy again."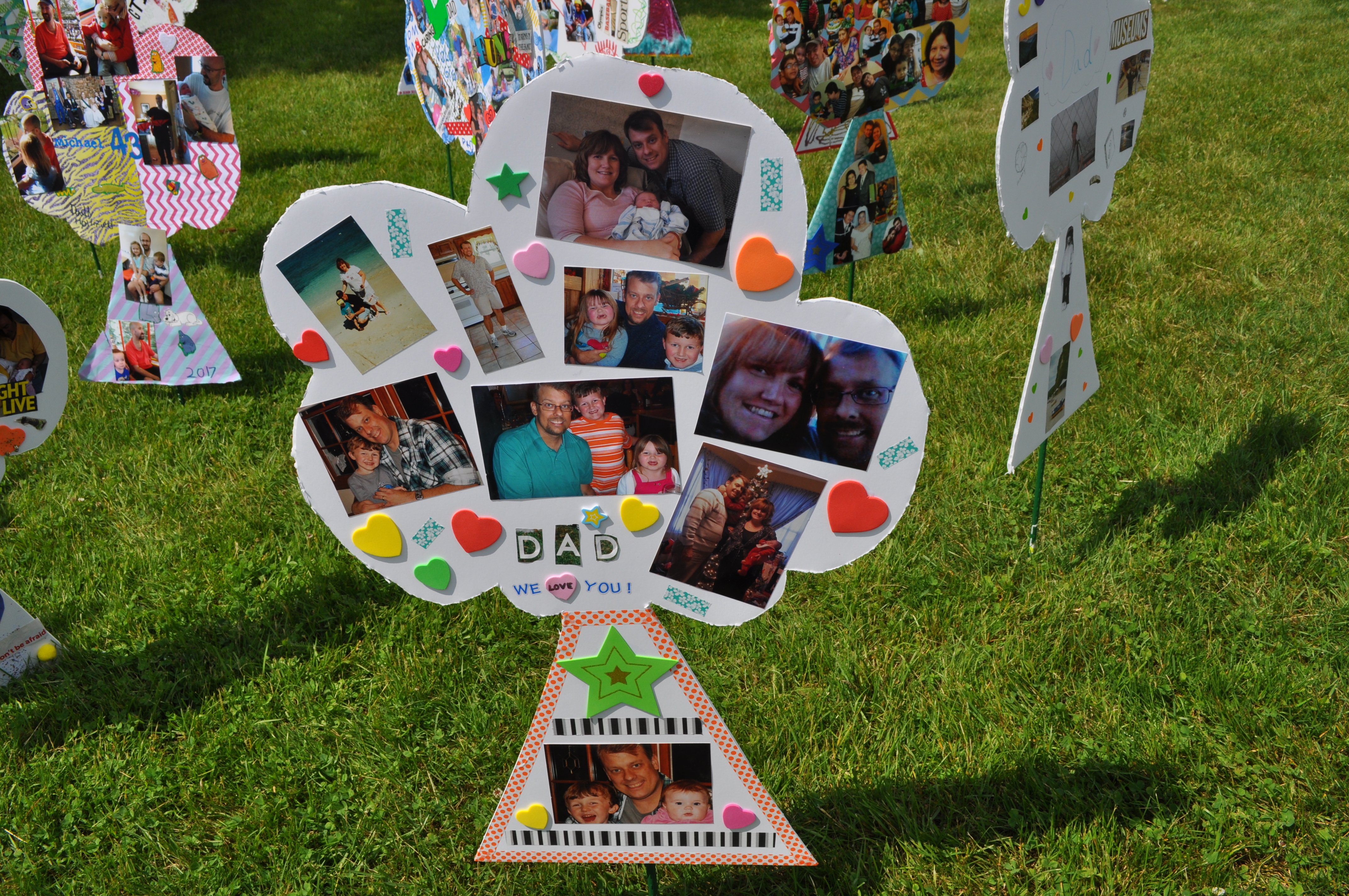 Like all of CancerCare's services, the Healing Hearts Family Bereavement Camp is made available to families completely free of charge. That's why we need your help. Please help us continue to provide this unique opportunity to all who would like to attend by making a contribution. You can also contact Kathy Nugent at 201-301-6809 or knugent@cancercare.org should you wish to make a charitable contribution.
If you would like to attend the 2018 Healing Hearts Family Bereavement Camp, please contact Claire Grainger at 201-301-6811 or cgrainger@cancercare.org.
Comments
Anna Lee said on Thursday, July 13 2017
I have brain cancer where is the camp going be next year 2018?
Reply
CancerCare said on Monday, August 28 2017
Hi Anna, We are still in the process of planning the 2018 camp, but it will likely be hosted at the Malibu Dude Ranch in Milford, PA. If you would like to attend the 2018 Healing Hearts Family Bereavement Camp, please contact Claire Grainger at 201-301-6811 or cgrainger@cancercare.org. Please also feel free to give CancerCare a call at 800-813-HOPE (4673) if you'd like to learn more about other services that we offer.
Reply
New Comment