Monthly Staff Feature: Older Adult Program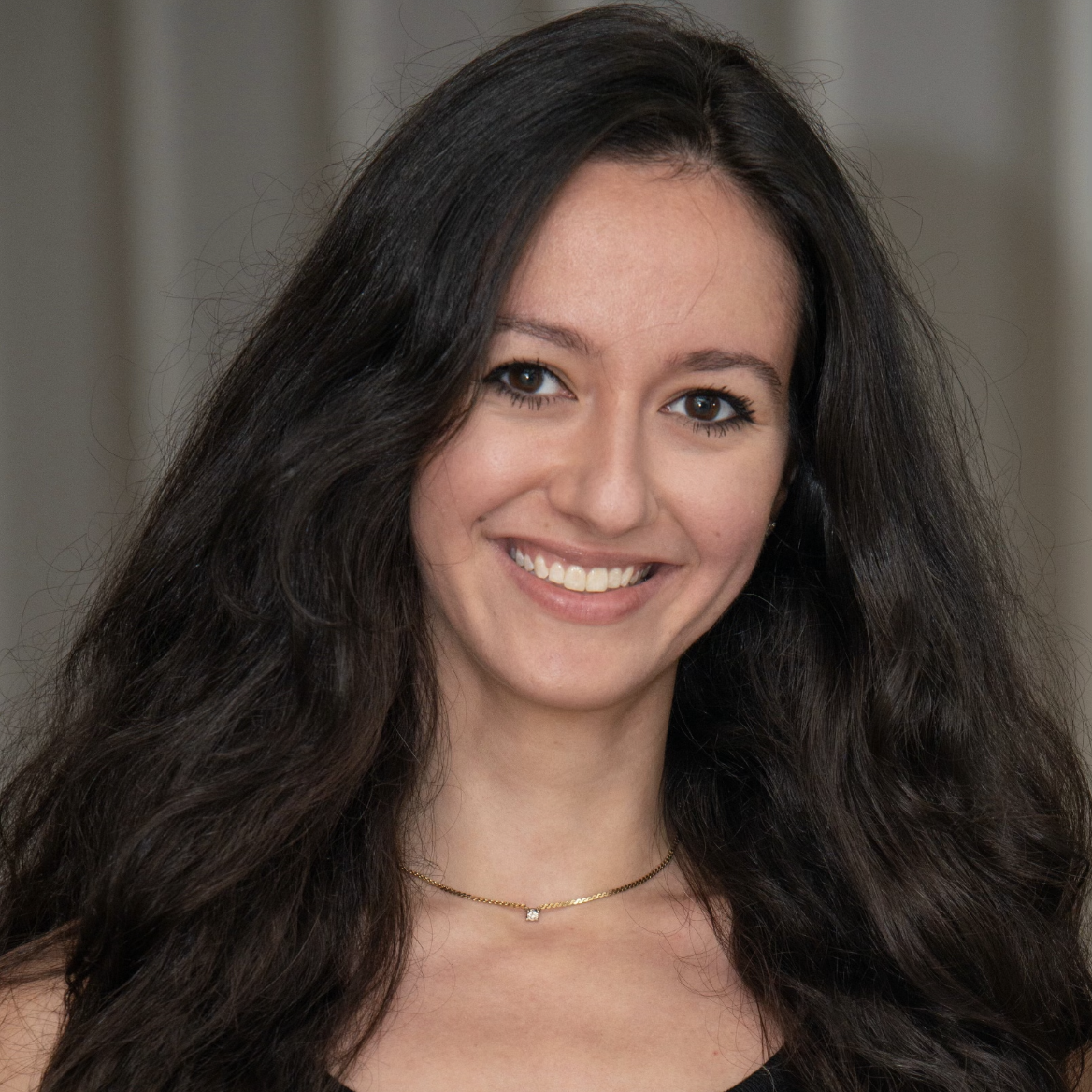 CancerCare's monthly staff feature recognizes the vital contributions of the many client-facing and behind-the-scenes teams that make our free programs and services possible.
This month, we're excited to highlight CancerCare's Older Adult Program and Danielle S., CancerCare's Older Adult Program Coordinator. CancerCare's Older Adult Program provides information, resources and support to help older adults better cope with cancer. Our older adult resources include the Pen Pal Program and our upcoming Older Adult Book and Movie Clubs.
Name: Danielle S.
Title: Older Adult Program Coordinator
Team: Social Work
Team: Almost 5 years
What do you do at CancerCare?
I am a bilingual oncology social worker providing practical and emotional support to caregivers, patients and the bereaved.
What is your favorite thing about your job?
My favorite aspect of my job is establishing connections with my clients and fellow social workers. Building relationships with clients, being there for them during their challenging moments and offering support is a meaningful experience. Additionally, the sense of community and shared purpose among my colleagues creates a supportive and nurturing work environment. Being able to contribute to our client's well-being and witnessing their resilience fills me with a deep sense of fulfillment and purpose.
What sets CancerCare apart from other organizations?
What sets CancerCare apart is its unwavering commitment to addressing the whole spectrum of challenges faced by individuals affected by cancer.
For example, our Sephora Brave Beauty program offers beauty and wellness resources, allowing individuals to feel confident and empowering them throughout their cancer journey. Additionally, our wigs and prosthesis clinics play a crucial role in enhancing their quality of life by providing access to items that may be financially burdensome. In addition, through initiatives like our Back-to-School and Winter Warmth programs, we aim to alleviate practical challenges that our clients frequently encounter.
CancerCare's commitment to compassionate support through many different programs shines through these initiatives. We strive to make a positive difference, ensuring our clients and their families feel cared for and supported throughout their cancer journey.
What is an important memory you have at CancerCare?
During the Winter Wonderland client party in 2019, I had the pleasure of connecting with a client on a deeper level, where we spoke about their diagnosis, treatment and the impact of CancerCare during this difficult time.
Over time, this client expressed their desire to seek counseling and specifically requested to work with me. The fact that our bond formed during the holiday party played a significant role in their decision was humbling and gratifying. It speaks to the importance of human connection and its positive effect on a cancer journey.
Moments like these reinforce my passion for my work and the incredible privilege of being a part of CancerCare.
What is something surprising about working at CancerCare?
One surprising aspect of working at a nonprofit is the incredible dedication of the staff in all departments. The passion and commitment displayed by staff members is remarkable. They invest their hearts into their work, demonstrating a deep sense of purpose and belief in the organization's mission. This level of dedication creates a collaborative and supportive atmosphere where everyone comes together to make a meaningful impact in the lives of those we serve.
New Comment