Monthly Staff Feature: Pet Assistance & Wellness (PAW) Program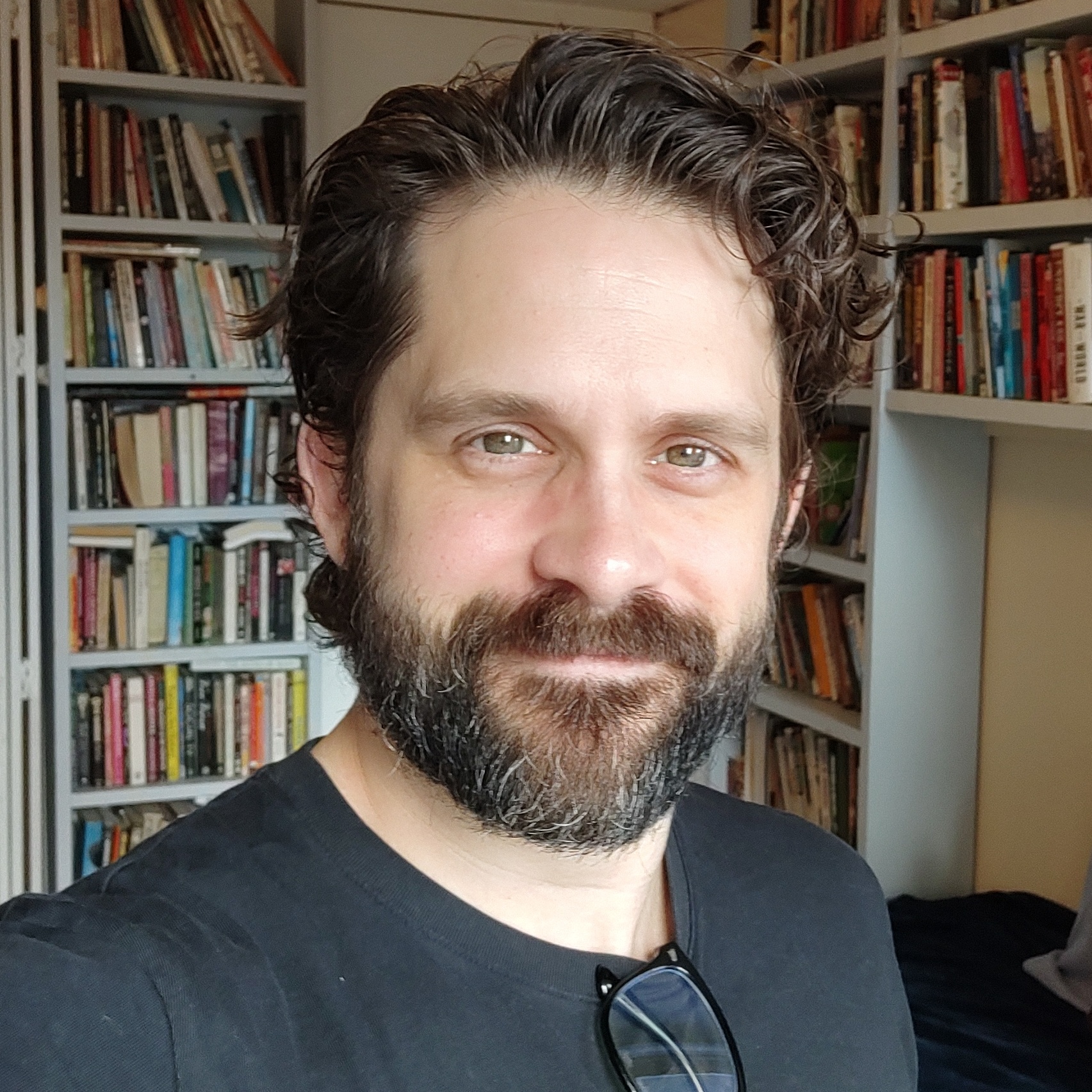 CancerCare's monthly staff feature recognizes the vital contributions of the many client-facing and behind-the-scenes teams that make our free programs and services possible.
This month, we're excited to highlight CancerCare's Pet Assistance & Wellness Program and Brian M., who oversees and manages the PAW Program.
Name: Brian M.
Title: Program Manager
Team: Pet Assistance & Wellness Program
Time with CancerCare: 6 months
What do you do at CancerCare?
I am Program Manager for our Pet Assistance & Wellness Program, which we affectionately call the "PAW Program." The PAW Program offers financial assistance to qualified individuals who are in active treatment and share their home with a beloved cat or dog, educational content that speaks to the specific challenges of caring for a pet while you are undergoing treatment and access to CancerCare's amazing free programs and services such as resource navigation and support groups.
What is your favorite thing about your job?
I'm really grateful to be part of a program that truly respects how important pets are in people's lives and especially all the love and support they give while someone is undergoing cancer treatment.
We just ran a survey of people who had received financial support from the PAW Program and so many people shared that their pets gave them "unconditional love." It was really moving to read but also not at all surprising. A few that really stood out were:
"My dogs are so important because they show me unconditional love. They always seem to know how I feel. Especially if I'm sick, they stay right by my side."
"My pets help to keep me calm and lower my blood pressure. They are always excited to see me and provide me with unconditional love. Having a chronic cancer diagnosis makes every day more difficult, and having my pups and gatos around makes life more enjoyable."
"Cancer is expensive and I don't want to have to choose about having money to care for my animals as they give unconditional love 24 hours a day to me."
What sets CancerCare apart from other organizations?
Our social workers.
I am personally very sensitive to the idea of "information fatigue." After a cancer diagnosis, there is so much new information being thrown out from so many sources and most of that information is incredibly important but also delivered at a time where you might be feeling some level of stress, to say the least. That information might be related to your current state of health, future side effects from treatment, finances, insurance, how a diagnosis might affect your job or ability to work, how a diagnosis might affect your ability to care for or afford your pet…The list goes on. I can only imagine hard it must be to process and navigate.
When you call CancerCare's toll-free Hopeline, you'll be greeted by the warm voice of one of our masters-prepared oncology social workers. Our social workers are here to help you cope with a cancer diagnosis and connect you with CancerCare's many programs and services (like financial assistance or support groups). But they also do so much more. I've recently had just a tiny glimpse into how they go above and beyond with what we call "Resource Navigation." You don't have to be navigating all this information that is coming at you (or some of the critical information that may have been missed) alone. Our social workers are here to help. And I've seen how they've also done research to identify other programs or services in local areas, for example, that can help and that speak to your specific concerns or needs.
What is something you think people might find surprising about working at a nonprofit?
People working for nonprofits know the nonprofit world. We know what other organizations are out there and what programs they have to offer. And I think for people who don't work in the nonprofit world…it can be really confusing to navigate. The same goes for the animal welfare world. Don't ever feel like you have to sort through that wilderness alone to see what kinds of support programs are out there. Check out CancerCare's Helping Hand resource guide. Or give us a call and speak to one of our social workers. And stayed tuned in the coming months for a new component of the PAW Program that will help you find free and low-cost assistance to help care for your pet.
What is your connection to cancer?
I previously worked for another cancer-focused nonprofit. I learned so much there and was always humbled by hearing the direct experience of anyone who was affected by cancer including family and caregivers. I've had family members with cancer. And I saw some small glimpse of what my partner and her father went through as he was diagnosed with head and neck cancer and she was his caregiver.
What is one nonprofit organization besides CancerCare that you'd like to highlight and why?
For years, I've followed the work of the Humane Society of the United States. Just like the world of cancer nonprofits, animal welfare nonprofits evolve over time. They do such an incredible job advocating for change and unifying the overall animal welfare movement to stand for better and more inclusive practices.
Comments
Stay Healthy said on Thursday, June 29 2023
It's truly inspiring to see the impact of CancerCare's Pet Assistance & Wellness Program (PAW Program) in providing financial assistance and support to individuals undergoing cancer treatment who share their homes with beloved pets. The testimonies about the unconditional love and comfort provided by pets during such challenging times are heartwarming. CancerCare's emphasis on the role of social workers is commendable, as they provide comprehensive assistance and resource navigation to help individuals cope with the overwhelming information that accompanies a cancer diagnosis. The mention of the Humane Society of the United States as a noteworthy nonprofit organization advocating for animal welfare further highlights the importance of such initiatives.
Reply
New Comment