The Affordable Care Act in 2018 – Frequently Asked Questions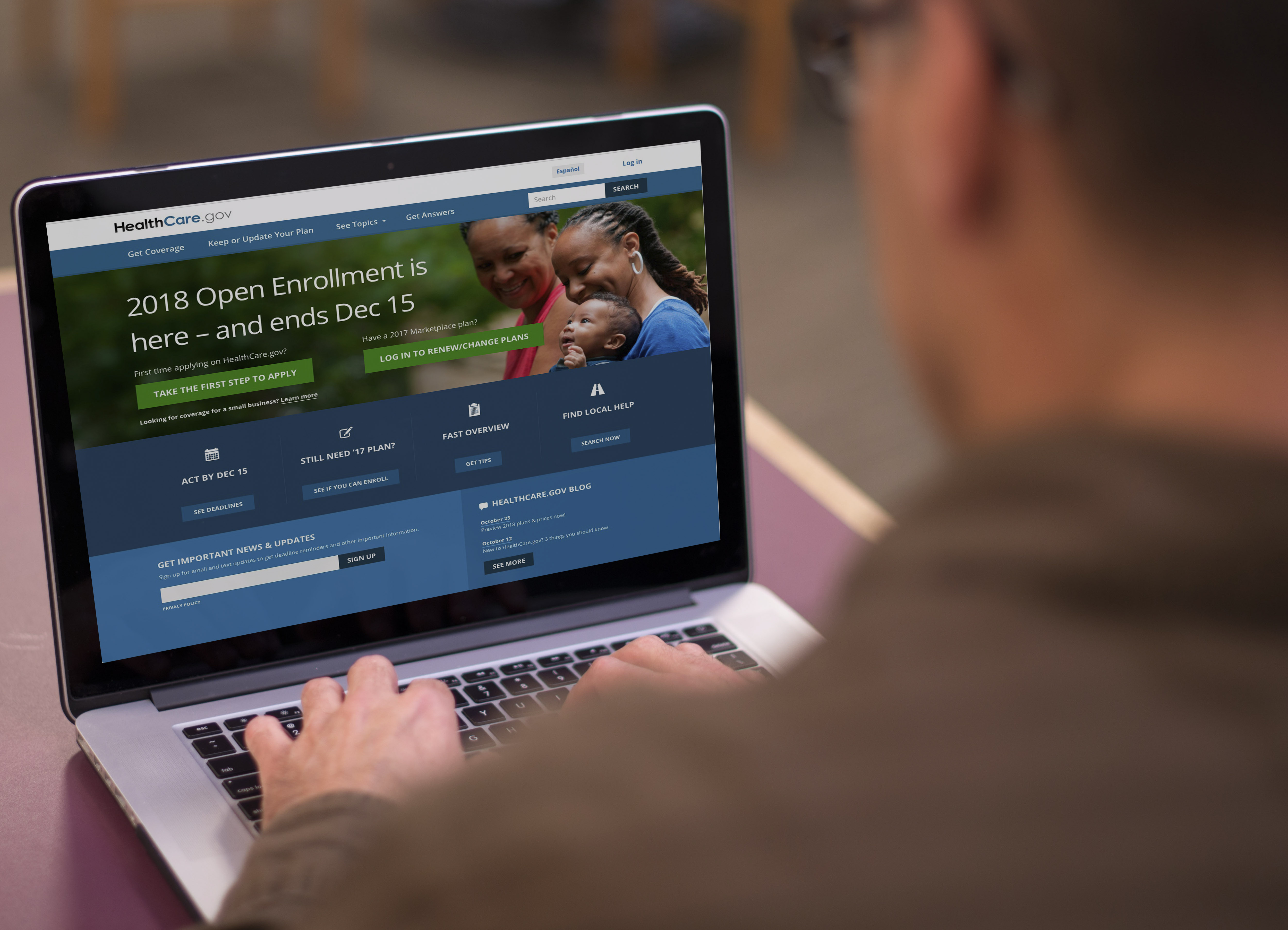 With all of the back-and-forth this year surrounding the Affordable Care Act (also known as Obamacare), many people have questions about signing up for health insurance for 2018. In today's blog post, we answer a few of your FAQs.
When Can I Sign Up for Health Insurance for 2018?
Open enrollment occurs once a year (with few exceptions based on certain qualifying events including marriage or loss of other health coverage) and is when you can sign up for a health insurance plan. Enrollment for the Affordable Care Act is currently open and will end December 15. Coverage will begin January 1, 2018. There are a few states, like New York, that have extended the deadline. Make sure to check your state's enrollment deadline.
Please note that the HealthCare.gov website will be down for maintenance midnight to noon most Sundays.
What is the Marketplace?
Individuals, families, and small business owners can enroll for health insurance coverage that best fits their needs with HealthCare.gov's Marketplace. To find your state's Marketplace, go to HealthCare.gov.
What Should I Look For When Choosing a Plan?
Start by looking at premiums and out-of-pocket expenses (like co-payments). A premium is amount of money paid to have health insurance. Co-Payments are the fixed out-of-pocket cost you are expected to pay upfront for your health care services. The amount can vary depending on the type of health care service. For example, your co-payment for an appointment with your primary care doctor may be $25 while a visit to the emergency room may be $250.
You can view personalized price estimate before applying at HealthCare.gov/see-plans.
Who Can Get Covered Through the Marketplace?
To be eligible to enroll, you must:
Live in the United States
Be a U.S. citizen or national
You cannot be incarcerated
What Documents Do I Need to Apply as an Individual or as a Family?
You may need the following for each member of your family:
Social Security numbers
Birth dates
Employer and income information
Policy numbers for current health insurance policy
Information on any health insurance plan that's available to your family through a job
For a detailed list of more information you may need, read HealthCare.gov's Marketplace Application Checklist.
What Are Some of the Key Features of the Affordable Care Act?
People with pre-existing conditions, including cancer, cannot be denied coverage or charged more for their health insurance.
People who do not receive health insurance through their employer, or through federal programs like Medicare or Medicaid, can buy health insurance through online insurance exchanges, also known as Marketplaces. Exchanges allow you to compare plans by benefits, price, provider participation and medication coverage.
Health plans must cover essential health benefits including cancer treatment and follow-up care.
Health plans must also cover check-ups and preventative services (e.g., cancer screenings, including mammograms and colonoscopies), and there are no co-payment or deductible costs. If you've had a history of cancer, these tests may be considered diagnostic, not preventative, and you may be responsible for the cost. Please check with your insurer.
Read CancerCare's fact sheet titled, "Understanding the Affordable Care Act" to learn about more key features of the Affordable Care Act.
Is There a Penalty If I Don't Sign Up for Health Insurance?
Yes – If you do not sign up for health insurance in 2018, you may be required to pay a fee for each month that you, your spouse, or your dependents go without insurance coverage. Learn more.
What If I Can't Afford Coverage?
CancerCare strongly encourages individuals to get covered for 2018. If you're concerned about affording your health insurance, remember that there are options available to help.
Use Kaiser Family Foundation's coverage calculator to figure out if you qualify for assistance, and how much your monthly premium will cost before and after assistance.
How Can I Contact Someone From HealthCare.gov?
Call 1-800-318-2596. This number is available 24 hours a day, 7 days a week (except holidays).
You can also search for local help at HealthCare.gov/contact-us.
Your state's Marketplace may have a separate help line. To find your state's Marketplace, go to LocalHelp.HealthCare.gov.
I have Medicare, Can I Apply?
If you currently have Medicare, you are considered covered (with one exception – if you only have Medicare Part B you are not considered covered) and are not eligible to apply for ACA Marketplace insurance. If you only have Medicare Part B, you can apply for health coverage through the ACA marketplace. To learn more, visit healthcare.gov/medicare/.
Affordable Care Act Resources
Spanish Resources
Need help with insurance issues? Call 800-813-HOPE (4673) and speak with a CancerCare professional oncology social worker who can help you explore your insurance options and find appropriate resources.
New Comment