Why Alex Rides for Team CancerCare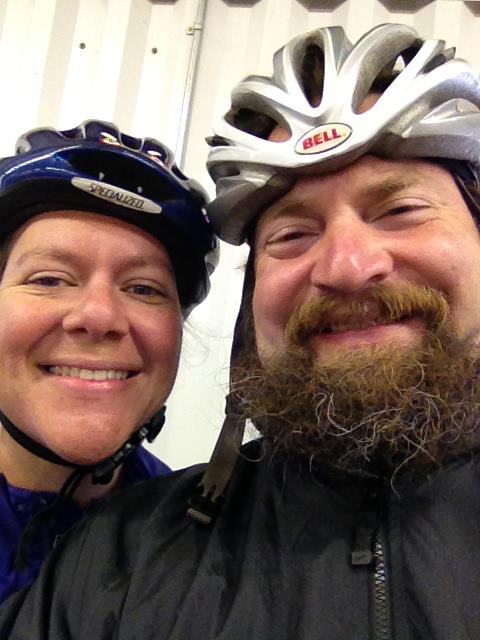 Alex with her husband, John
Alex was first diagnosed with cancer 17 years ago, when she was 28 years old. Like many young adults who are diagnosed with cancer in the prime of their lives, she felt very alone.
So, in search of a creative and meaningful solution, she rallied her friends to walk together at Burning Man, an annual festival uniting people in pursuit of a more creative and connected existence. "It was the first time that I was ever with a group of people who understood what I was going through, and it felt amazing to help my body physically while helping others as well," Alex shares.
The group calls themselves "The Burning Survivors." In addition to walking together at Burning Man, the group brings the ethos of the festival into the "real world" by participating in annual events to raise money for organizations that support people with cancer. To date, they've raised over $30,000 for various cancer causes.
"We walk every year to celebrate being alive, and recognize that we are all part of the same struggle." According to Alex, they chose the name because "you're never not a survivor once you have cancer. It never goes away."
Alex would know – she has been diagnosed with three types of primary cancer in the past 17 years. For many years, her best friend Jodie Kahn supported her and walked with her. Then, in 2013 Jodie was diagnosed with an aggressive form of breast cancer. Alex was by her side throughout, attending every doctor's appointment and providing support.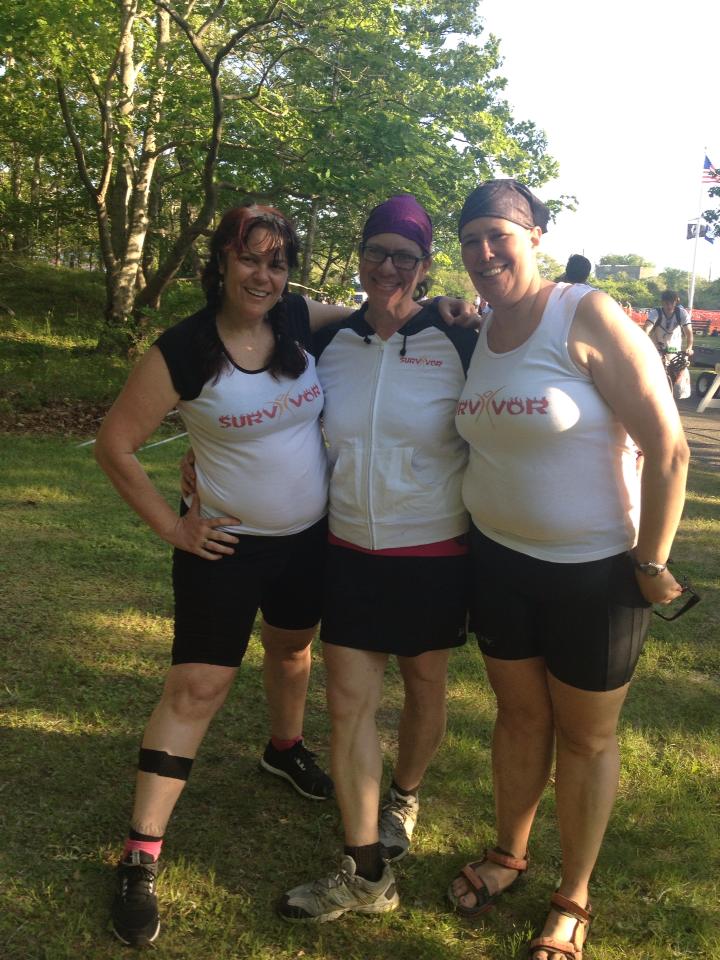 Friends Amy, Alex and Jodie biked 100-miles in support of CancerCare
Jodie received one-on-one counseling from a CancerCare oncology social worker for two months, while she was in hospice. She passed away in fall 2015, with Alex holding her hand.
After Jodie's passing, Alex also sought help from CancerCare. "I had an incredibly wonderful husband and support system, but it got to be too much," she says. "The social worker I saw was supportive in a way that only a counselor can be. They were able to put things in perspective and help me recognize that grief is a process, which was really useful."
In summer 2013, Alex organized a 100-mile bike ride to raise funds for CancerCare. Now, Alex and her husband, John, are riding with Team CancerCare once again at the TD Five Boro Bike Tour, a 40-mile ride through New York City, to raise funds for others who turn to CancerCare for help. They have already raised over $3,000 in support of CancerCare's free, professional support services for people with cancer and their loved ones.
"One of the things that was important to both of us was that CancerCare gave immediate support for people with cancer," Alex says. "CancerCare helped Jodie through her emotional journey and allowed her to talk through many of her fears and joys in the last few months of her life."
Check out Alex's fundraising page to read more about why she rides for Team CancerCare, and please consider donating if you are able.
New Comment