Why Trish Supports CancerCare's Walk/Run for Hope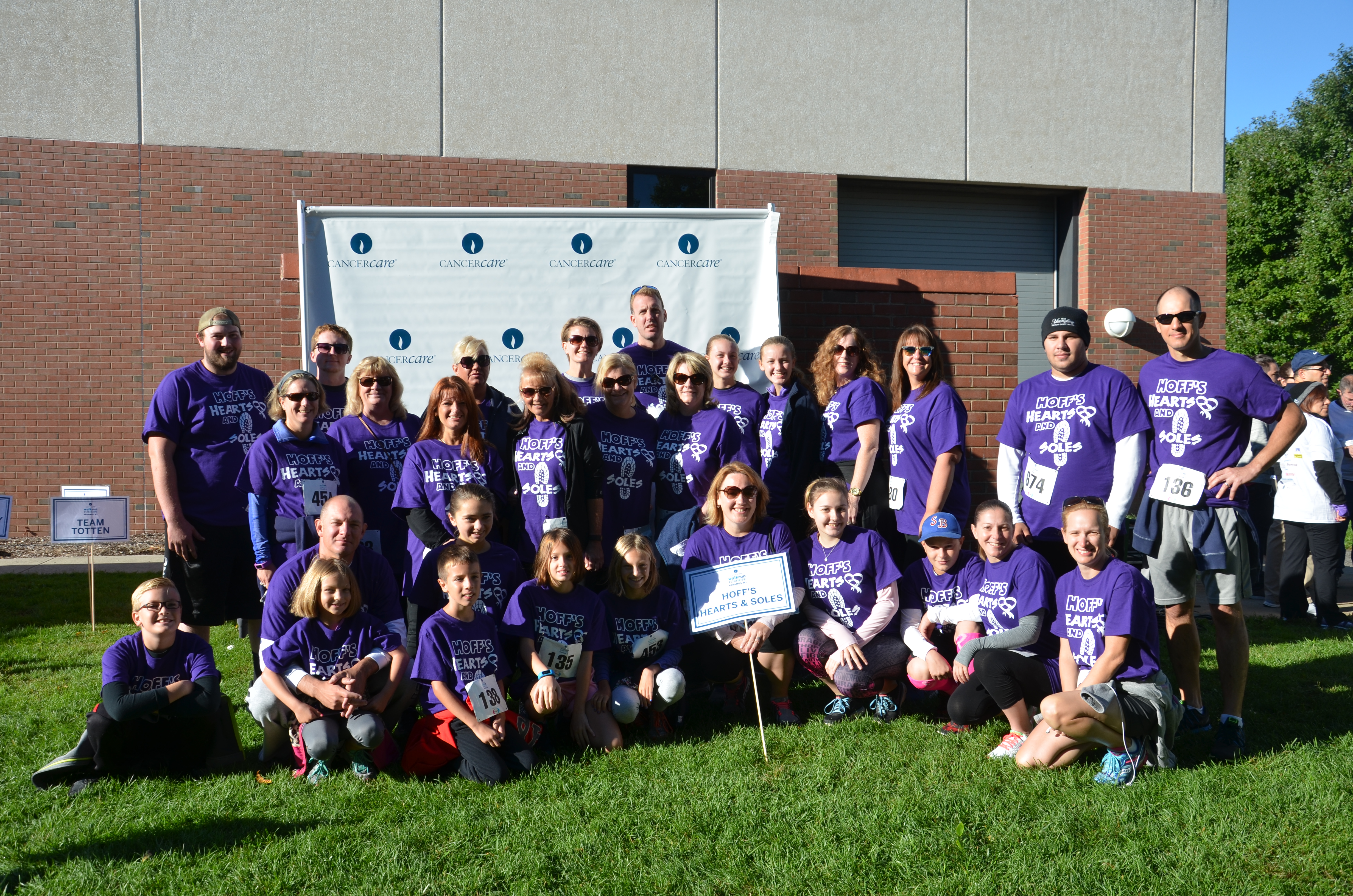 Trish with Hoff's Hearts and Soles at the 2016 Paramus Walk/Run for Hope
Trish first reached out to Cancer
Care
in 2015, four months after her husband passed away from stage 4 colorectal cancer, seeking support for herself and her daughter. This year, after getting involved in multiple aspects of Cancer
Care
's New Jersey community, Trish volunteered to serve on the planning committee of the organization's
30th Annual Paramus Walk/Run for Hope
.
"It was a no-brainer," she says of the decision. "Just last night, my daughter and I were talking about how different our lives would be if we hadn't found CancerCare. When we came here, we both felt like we were on a downward spiral. Now, we feel like we're in a position to help others."
Trish and her daughter initially received individual counseling with oncology social workers at the organization's regional office in Ridgewood, N.J. "It was nice to have somebody who understood what I was going through," Trish says. Though she can't speak for her daughter's experience with counseling, Trish notes that "Even after the very first session, she came out, and it was like a weight had been lifted."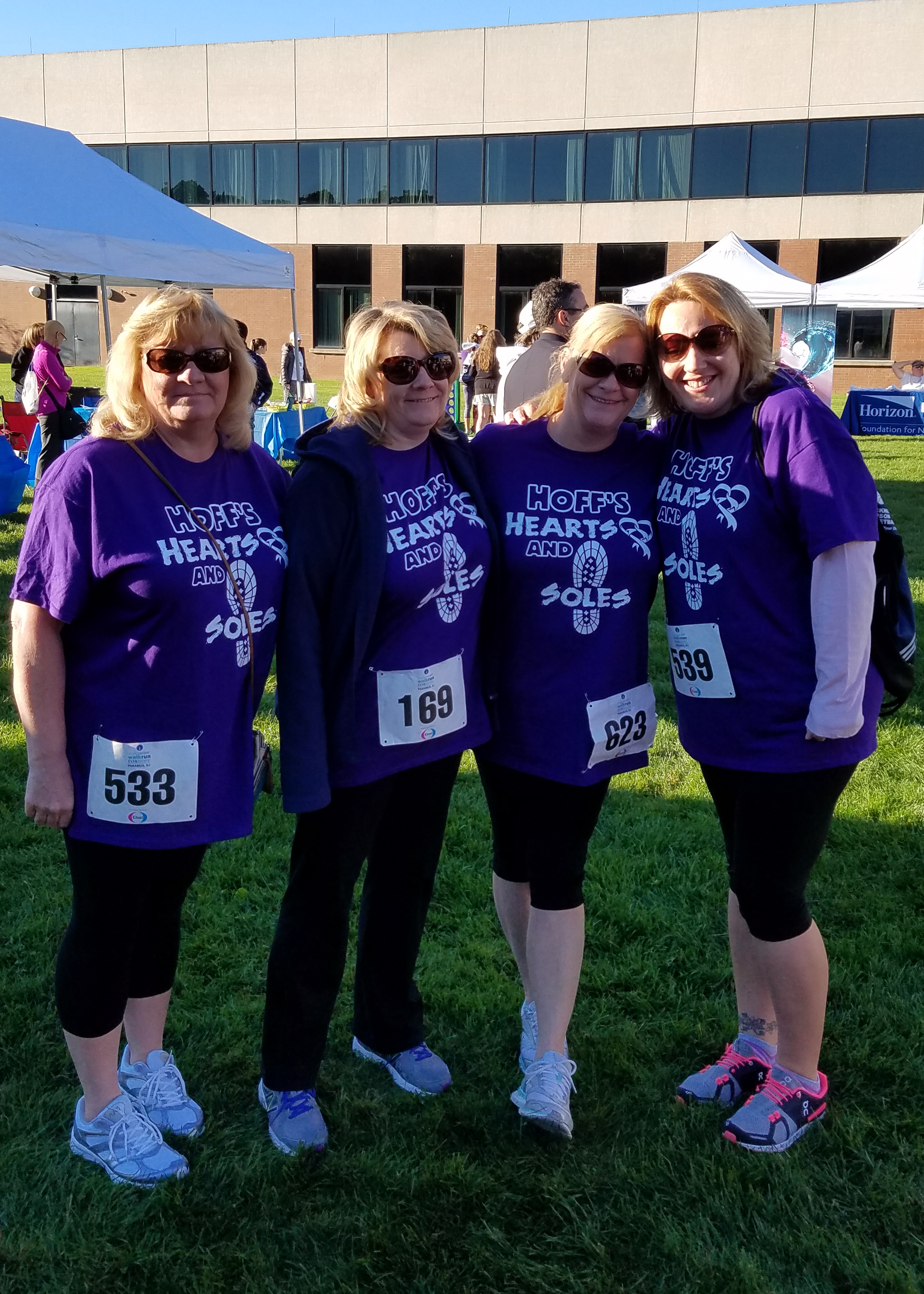 Moreover, the counseling that the pair received at CancerCare allowed the bond between mother and daughter to grow. "We still dealt with our emotions in our own ways, but for both of us, we learned it was ok to talk about it together."
"That started us off," Trish says. She and her daughter later attended CancerCare's annual holiday party, and Trish joined a support group for people coping with the loss of a spouse to cancer. They recently got back from their second summer at CancerCare's Healing Hearts Family Bereavement Camp.
"The camp really solidified my daughter and my relationship," Trish says. "She got to go off with other teenagers. She's made friends she's been in touch with since that camp. Same for me. Other people just get it and know what we're going through. Being at the camp makes you feel normal."
Taken all together, Trish and her family's experience at CancerCare motivated her to give back. In addition to helping to coordinate the event, on Sunday, September 24, she'll be taking part in the 30th Annual Paramus Walk/Run for Hope with her team, "Hoff's Hearts and Soles."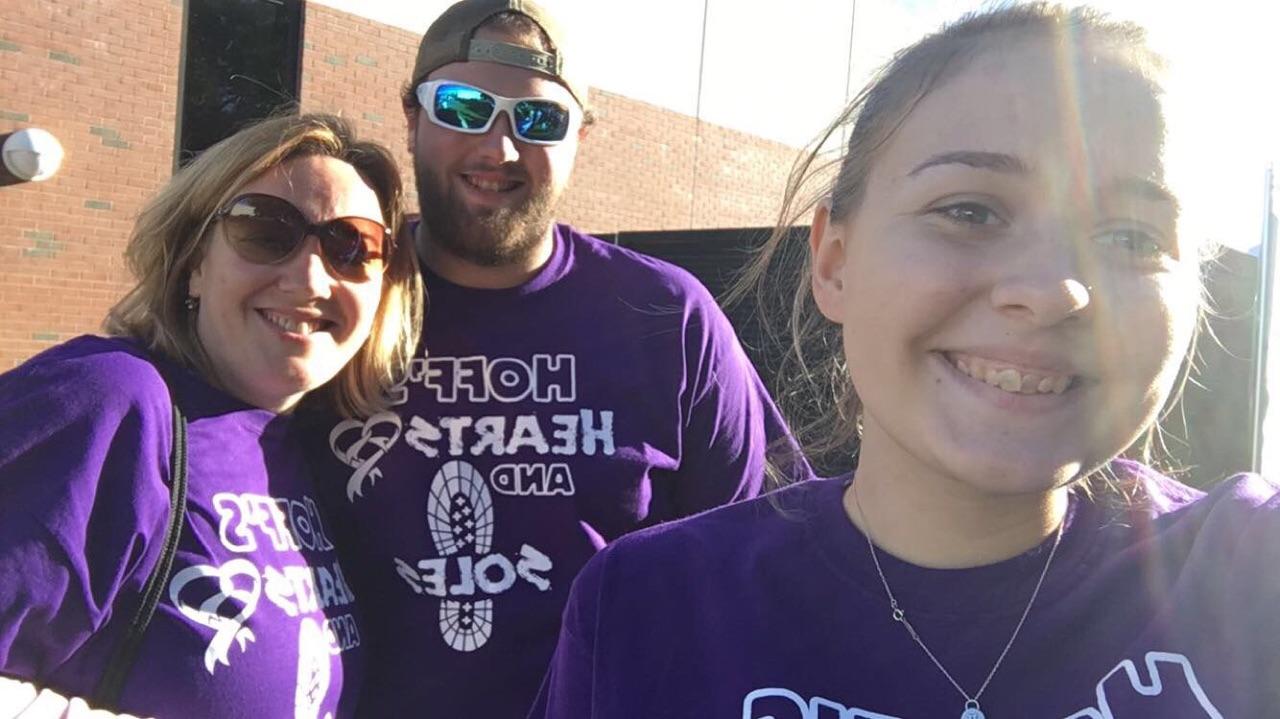 Trish with her son and daughter
"My husband and I worked for the same company, and last year two of the owners and their families came with their kids. Additionally, many other family and friends joined in to walk in Dan's memory as well. It was an upbeat way to remember him," she recalls. "We all wore purple, which was his favorite color. We had fun."
Plus, the day gives Trish a chance to spread the word about a cause that she feels passionate about. "I have a friend whose husband is battling cancer. She walked with us last year and was able to get info while she was there. CancerCare is such a loving, caring organization. It's the first place I'd recommend to someone coping with cancer."
New Comment