CancerCare Client Gives Back and Honors Beloved Husband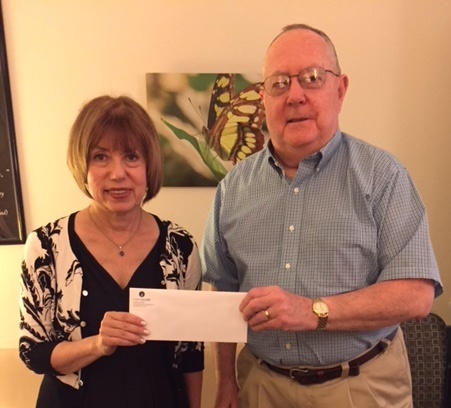 On Sunday, July 8th, CancerCare client Joan Remnick hosted an art show in honor of her late husband, Burt Remnick, who passed away this past January of colorectal cancer. The art show was comprised of thirty of Burt's nature and still-life photographs.
Burt began using CancerCare's individual counseling services at CancerCare's Long Island office after he was diagnosed with a recurrence of colorectal cancer in July 2013. Burt met with oncology social worker Win Boerckel throughout his treatment. Joan said that the counseling Burt received from Win "equipped him with the psychological tools to keep him going through treatment."
After Burt passed away in January, Joan also used CancerCare's free services and met with Win for individual bereavement counseling. Joan shared, "Meeting with Win helped both Burt and me stay focused on the positive."
Burt's photography included many scenic and wildlife scenes, but on the days he was unable to get outdoors, he became creative with abstract shots at home. His photography was featured in art galleries in Northport and Great Neck, Long Island, as well as online.
Out of the thirty photographs on display for the art show, eight of them were sold and raised over $1,200 for CancerCare's free, professional support services in Burt's memory. Joan hopes that her donation "helps keep the services we availed ourselves to available and encourages other individuals to donate to CancerCare."
New Comment